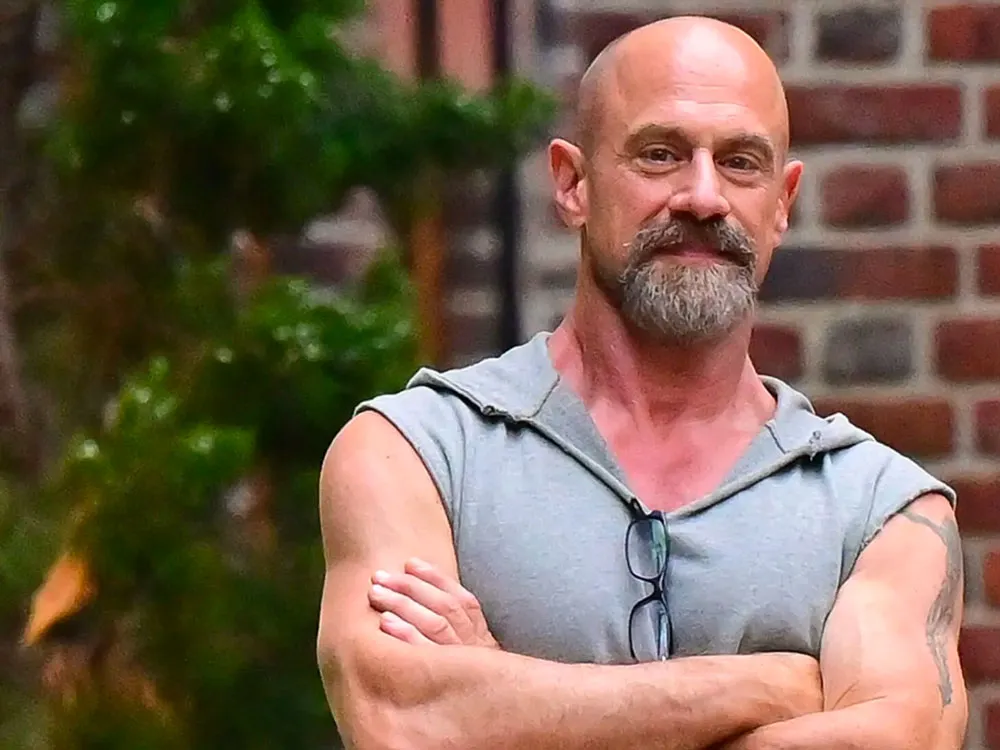 2022 Rewind: Christopher Meloni Details His Risqué Workouts
EDGE is looking back at 2022 and we're resharing some of our favorite stories of the year.
"Law & Order" actor Christopher Meloni bared all about his naked workouts in his home gym at this year's NBCUniversal Upfront last month, Vanity Fair reported.
At the event, Meloni was "asked about his fitness routine," Vanity Fair recounted, and the fit 61-year-old actor held nothing back – including the fact that when he's working out at home, his exercise attire is his birthday suit.
Meloni, "whose pert posterior has become the focus of many memes over the last couple of years, told the audience, 'I work out naked. It's my gym,'" the VF piece said.
What's more, "he added that he also doesn't bother to 'black out the window,' giving his neighbors quite the eyeful every day," the article added.
"And I'm OK with that," Meloni declared – though, he added, "My wife is not."
Meloni indicated that he works out best when he's alone in the zone.
"I'm not to be spoken to," Meloni said of time spent sweating over barbells. "It's like interrupting a monk when he's in the middle of his monk-ing."
But there is one thing the actor, who has acknowledged his "zaddy" status in the past, does wear, the article added, noting that "to keep his zen-like focus on the task at hand during his 'very serious' gym time, the actor will wear big headphones to block out distractions."
Added VF: "Which is also why he prefers to use his trainer's personal gym versus going to a public one."
Or his home gym, where the weights are sure to be put away properly ("I'm OCD," Meloni said, referring to how irritating he finds it when the equipment isn't properly racked, stacked, and otherwise squared away). Plus, where else can he get buff in the buff?
---
Kilian Melloy serves as EDGE Media Network's Associate Arts Editor and Staff Contributor. His professional memberships include the National Lesbian & Gay Journalists Association, the Boston Online Film Critics Association, The Gay and Lesbian Entertainment Critics Association, and the Boston Theater Critics Association's Elliot Norton Awards Committee.