Gay Boston: The Latest
President Donald Trump floated the idea of a quarantine as early as Saturday affecting residents of New York, New Jersey and Connecticut for a short time to stop the spread of coronavirus from reaching states with fewer infections.
Former U.S. Sen. Tom Coburn, an Oklahoma family doctor who earned a reputation as a conservative political maverick as he railed against federal earmarks and subsidies for the rich, has died. He was 72.
An American Airlines flight attendant died on Monday from complications to COVID-19, the airline confirmed Friday
The OUT Foundation and OUTWOD are launching their #WerkFromHome daily online fitness classes for and by the LGBTQ+ community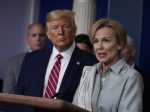 For many in the public health and political worlds, Dr. Deborah Birx is the sober scientist advising an unpredictable president.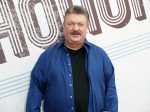 A publicist for Joe Diffie says the country singer has tested positive for COVID-19.
Oprah Winfrey says she's playing it safe when it comes to the rapidly spreading coronavirus.
The number of confirmed coronavirus infections worldwide topped 600,000 on Saturday as new cases stacked up quickly in Europe and the United States and officials dug in for a long fight against the pandemic.
Amid LA's strict social distancing guidelines, some wonder why Mark Wahlberg & Mario Lopez got together to film a workout that was streamed on Instagram.
Fans of "Killing Eve," AMC's hit series about the cat-and-mouse game between a paid assassin and the M16-operative in her pursuit, will be happy to learn that the third season has been moved up by two weeks.
Joe Biden has a way of saying the right things while appearing clueless. That was evident during his "Happy Hour" livestream on Wednesday night when he described same-sex parents as "mommy and dad."
Boston, MA
The Rhode Island theater scene has been in limbo for nearly three weeks due to the coronavirus.
Kathy Griffin has been released from the hospital after tweeting that she was admitted for coronavirus-like symptoms, lashing out against President Donald Trump and writing that she was not tested for COVID-19.
The idea behind the measure is to give companies and families a cash cushion to better weather the health crisis and looming recession.
Health experts say the risks are very low that COVID-19 will remain on envelopes or packages and infect anyone who handles them. They say, however, to avoid touching your face and wash your hands.
The stunning 2019 defeat of a plan to implement such a policy in Connecticut — a solidly blue, or liberal-leaning, state — shows how difficult it may be to enact even "moderate" solutions.
The fact is, if you want a high-tech car today it can quickly get expensive. With that in mind, the experts at Edmunds have picked their favorite high-tech vehicles for under $36,000.
Home bars have never been more well-stocked, but what to do with all of those spirits? Shake up a new recipe with one of these libations from some of the country's best bartenders and drinking destinations.
"Too many people are dying alone with absolutely no family around them," says Dr. Kamini Doobay. "This is one of the most horrific things."
The New York Botanical Garden is ensuring that visitors can still experience its beauty without ever leaving their homes.
Locked down due to the coronavirus pandemic, the nightclubs in the German capital have decided to keep the beat going — at least online.