Gay Boston: The Latest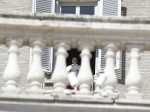 Organizers of Pope Francis' summit on preventing clergy sex abuse will meet this week with a dozen survivor-activists who have come to Rome to protest the Catholic Church's response to date and demand an end to decades of cover-up by church leaders.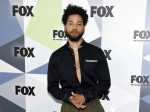 The national outrage that simmered after actor Jussie Smollett said he was attacked by people shouting racial and anti-gay slurs was fueled in part by celebrities who spoke out loud and strong on social media.
Disgraced former Congressman Anthony Weiner has been released from federal prison in Massachusetts. The New York Democrat, a once-rising star who also ran for mayor, was convicted of having illicit online contact with a 15-year-old North Carolina girl.
U.S. Sen. Marco Rubio is warning Venezuelan soldiers that they would commit a "crime against humanity" if they block the entry of U.S. aid that is being channeled through rivals of socialist President Nicolas Maduro.
Iowa lawmakers are moving to change how judges are chosen after being repeatedly frustrated by court rulings on topics like gay marriage and abortion.
Polish Prime Minister Mateusz Morawiecki canceled his plans to attend a meeting of central European leaders in Israel starting Monday amid new tensions over how Polish behavior during the Holocaust is remembered and characterized.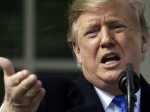 A top adviser to President Donald Trump indicated Sunday that Trump is prepared to issue the first veto of his term if Congress votes to disapprove of his declaration of a national emergency along the U.S.-Mexico border.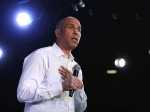 Democratic presidential candidates are courting voters in states with influential early roles in the 2020 primary as the busy pace of campaigning over the holiday weekend shows that the contest to challenge President Donald Trump is fully underway.
The actor sported a T-shirt that said "Protect Trans Kids" as he introduced musical guest Gary Clark Jr.
The sci-fi fantasy "Alita: Battle Angel" has topped the charts in its first weekend in theaters, but it is leading one of the slowest Presidents Day weekends at the box office in years and has a ways to go to make up its costly production budget.
For nearly four years, Gavin Grimm has been suing his former school district after it banned him from using the boys bathrooms in high school.
Boston, MA
Boston's Odyssey Opera has dedicated the 2019 segment of its current season to works based on the legend of Helen of Troy. The first on the roster is the Gluck Reform rarity "Paride ed Elena."

The GLBT Historical Society and Museum is presenting the exhibition 'SoMa Nights: The Queer Nightclub Photography Of Melissa Hawkins,' curated by photographer Hawkins and nightlife historian Marke B.
President Donald Trump is going after the "horror show" known as the diversity visa lottery program. His description of it is pure fiction.
Nearly a year in space put astronaut Scott Kelly's immune system on high alert and changed the activity of some of his genes compared to his Earth-bound identical twin, researchers said Friday.
A personal account of how medical bills can amplify the struggle families face during a critical illness.
Here are some of the most common car-shopping mistakes people make when buying or leasing a car. Avoid them and you'll have a better car-buying experience.
It was classic Jacobs at his best — high drama and fairytale whimsy, with big shapes and signature touches like oversized ruffles and flounces and bold florals, and deliciously roomy coats that beckoned. (Photos: AP/Andres Kudacki)
Memory and thinking skills naturally slow with age but now scientists are peeking inside living brains to tell if depression might worsen that decline — and finding some worrisome clues.
A few days in Milwaukee reveal a round-up of lively LGBTQ-friendly bars, local eats, culture, and most of the time... snow.
Roscoe's Tavern hosted a RuPaul's Drag Race All Stars 4 finale party with Shangela, Valentina and Adore Delano.