Gay Boston: The Latest
Boston, MA
Bella Luna & The Milky Way hosts their seasonal craft beer tasting event on May 1st from 7-9pm.
Three-quarters of the public want the federal government to protect patients from being stuck with surprise medical invoices after they are unwittingly treated by doctors or medical facilities that are out of their insurance network.
As the world marks the 30th anniversary of the passing of Lucille Ball, the National Comedy Center has announced a new initiative to digitally preserve the extensive archives of the Lucille Ball Desi Arnaz Museum.
An Oklahoma judge told a man to pray for salvation before sentencing him to life in prison for killing a transgender woman in 2017 at an Oklahoma City motel.
Taylor Swift released a colorful, upbeat single Friday morning, ending the weeks-long search the pop star set off when she teased fans with clues about a new project.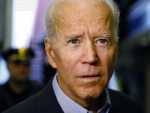 Declaring the "soul of this nation" at stake, former Vice President Joe Biden pushed into the crowded 2020 presidential contest and quickly sparked a fierce debate over the direction of the modern-day Democratic Party.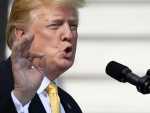 The nation's largest gun rights organization played a pivotal role in President Donald Trump's victory in 2016.
To say filmmaker Ava DuVernay is a busy woman is an understatement, but when Turner Classic Movies called and asked her to curate the channel's "The Essentials" series, she knew she had to make it work.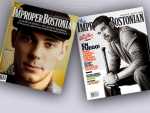 Boston, MA
After 28 years of publication, Boston's lifestyle magazine The Improper Bostonian is shutting down, effective immediately, according to its publisher.
In 10 years, more than half of middle-income Americans age 75 or older will not be able to afford to pay for yearly assisted living rent or medical expenses, according to a study published Wednesday in Health Affairs.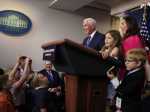 White House press secretary Sarah Sanders held her first briefing in more than a month Thursday, but the questions didn't come from working journalists.
Joe Biden has hired Symone Sanders, a prominent African American political strategist, as a senior adviser to his newly launched presidential campaign.
Boston, MA
"The Book of Mormon" is the type of show that's funny as hell, really irreverent, but somehow makes you care about its characters, no small feat.
Daniel G. Karslake presents a poignant documentary look at the impact of conversion therapy and evangelical zealotry on four LGBTQ families.
The nation's largest gun rights organization played a pivotal role in President Donald Trump's victory in 2016. Three years later, the National Rifle Association is limping toward the next election divided and diminished.
An attorney representing the father of a victim in last year's Florida high school massacre told a judge that mental health counselors must share the blame, because they knew Nikolas Cruz was "a ticking time bomb."
A controversial proposal to increase housing near transportation and job hubs faces a key test Wednesday as California lawmakers search for solutions to the state's housing affordability crisis.
Google's self-driving car spinoff Waymo says it will reopen an axle plant in Detroit to convert conventional vehicles so they can drive autonomously.
High-end designers are "upcycling" discarded objects into unique, desirable design pieces.
Opinions differ over how much progress has been made, but it's clear for true inclusion to occur there needs to be more support within the queer community for its Deaf members.
An Alabama motel that was featured in "The Negro Motorist Green Book" and provided a home for Martin Luther King Jr. during civil rights demonstrations in the 1960s is being transformed into the centerpiece of a new national monument.
Over 350 Sister's of Perpetual Indulgence from around the world came out to San Francisco on Easter Sunday to celebrate their 40th anniversary. The Hunky Jesus' and Foxy Mary's also came out to celebrate on this festive day,