Gay Boston: The Latest
Boston, MA
Boston Pride has announced that online registration is now open for the 2020 Pride Parade and Festival to be held on June 13, 2020, the 50th anniversary of the organization.
Mayor Pete Buttigieg drew criticism from members of the LGBTQ+ community because photos have surfaced of him volunteering with the Salvation Army. Despite the group's move to repair its image, many worry this association will harm Buttigieg.
Boston man Eddie Smith is due to be arraigned on assault and battery, mayhem, and committing a hate crime charges after he allegedly "hit a 25-year-old man in the head with a snow shovel and slashed his eye with a box cutter" Tuesday. Watch below.
Billy Dee Williams, of Star Wars fame, clarified his recent comments to Esquire in which he referred to himself as "himself or herself" in a new NY Times interview. Read the details here.
The NYPD has revealed a sketch of the suspected hammer-wielding assailant who pushed a man into the subway after an anti-gay tirade. The sketch shows the man who is believed to have carried out the attack around 1a.m. on November 22.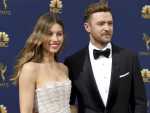 Justin Timberlake has publicly apologized to his actress-wife Jessica Biel days after he was seen holding hands with the co-star of his upcoming movie.
Laura Dern, in a new interview with Vulture, revealed that she received backlash, lost work, and needed a security detail after appearing in the April 30, 1997 episode of "Ellen" where the titular character came out as gay.
North Korea threatened Thursday to resume insults of U.S. President Donald Trump and consider him a "dotard" if he keeps using provocative language, such as referring to its leader as "rocket man."
Guns N' Roses, Maroon 5, DJ Khaled and DaBaby will bring the heat to Super Bowl week in Miami.
Hillary Clinton is shutting down any gay rumors you may have heard about her, telling Howard Stern in a new interview that she's not a lesbian and "actually likes men."
After Instagram deleted his "anaconda" photo, singer Jason Derulo spoke with TMZ about the viral snap and said he wasn't "not aroused."
House Speaker Nancy Pelosi announced Thursday that the House is moving forward to draft articles of impeachment against President Donald Trump.
Boston, MA
Does the end justify the route you took to get there? The Huntington Theatre Company's production of "Quixote Nuevo" is like the pebble of snow that starts rolling at the top of the hill. On the way down it gathers momentum.
Anyone who has a passion about Cole Porter's music and lyrics will get a kick out of this informative glimpse into the tick of Cole Porter's talents through his correspondence. His letters are a rich treasure of his gift as a songwriter and his life.
President Donald Trump offered a faulty take on the Constitution's grounds for impeachment as he wrapped up a NATO summit marked by his misstatements on several fronts, including a claim he pays no attention to the stock market.
Federal officials are considering requiring that all travelers — including American citizens — be photographed as they enter or leave the country as part of an identification system using facial-recognition technology.

Biden argued Tuesday that Buttigieg, the mayor of South Bend, Indiana, is riding his coattails in pushing for a "public option" government-insurance plan to be sold alongside private insurance.
Union leaders from Fiat Chrysler factories are sending a new four-year contract to a membership vote. The 47,000 members of the United Auto Workers union at the company will vote on the deal starting Friday.
Style expert Alex Costa returns with shoe recommendations to get through the sloshiest season of the year.
Willie Nelson may have given up smoking, but he hasn't stopped using marijuana.
The Eiffel Tower shut down, France's vaunted high-speed trains stood still and teachers walked off the job as unions launched nationwide strikes and protests Thursday over the government's plan to overhaul the retirement system.
ArtBasel, held all around Miami and Miami Beach, was amazing. With artwork from North America, Latin America, Europe, Asia and Africa.