Gay Boston: The Latest
Boston, MA
ED is a common, and often distressing, condition. The treatments range from prescription tablets to injections to implants... each of which can have side effects. Fortunately, there is a better option!
California Governor Gavin Newsom has made history by hiring a transgender man as part of his administration's communications team. JP Petrucione is believed to be the highest-ranking, out, transgender appointee in state history.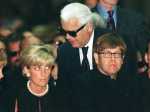 Some reaction to the death of fashion designer Karl Lagerfeld.
A new sneak peek for the upcoming Elton John biopic "Rocketman" is here and star Taron Egerton covers the iconic "Tiny Dancer."
Chicago police are investigating a tip that on the night "Empire" actor Jussie Smollett reported being attacked by two masked men he was in an elevator of his apartment building with two brothers later arrested and released from custody in the probe.
The annual Cupid's Undie Run in Philly, raises money for the Children's Tumor Foundation. Check out these fun photos.
For some older people, the joy of sex may be tempered by financial concerns: Can they afford the medications they need to improve their experience between the sheets?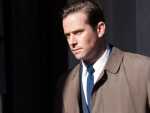 Rumors are spreading that Armie Hammer is in talks of taking on the role of Batman.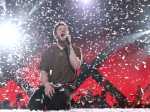 Imagine Dragons will perform at the Pro Football Hall of Fame to help kick off the NFL's 100th season.
The Supreme Court is staying out of a lawsuit involving the television show "Empire."
Police in Salt Lake City questioned a suspect who could be seen striking a gay man in a video that the alleged victim recorded and later uploaded to Twitter.
Sen. Elizabeth Warren is planning to unveil a universal child care plan that would guarantee American families access to child care.
Boston, MA
Want to laugh yourself silly? Catch "Spamilton" while you can.
Julia Sweeney is as fresh and on-the-ball as ever.
Justice Clarence Thomas says the Supreme Court should consider overturning a landmark ruling that makes it hard for public figures to win libel suits. The opinion comes against the backdrop of President Trump's calls to make it easier to sue for libel.
A Chinese database turns out to have been a compilation of real-time data on more than 2.5 million people in western China, updated constantly with GPS coordinates of their precise whereabouts and notes on the places that they had most recently visited.
A personal account of how medical bills can amplify the struggle families face during a critical illness.
The European Union warned U.S. President Donald Trump Monday that the bloc will step back from a commitment to buy more American soybeans and liquid gas if European cars are hit with punitive tariffs.
Fashion enthusiasts are sharing their favorite images of the iconic designer.
Pioneering telemedicine company Nurx is already revolutionizing HIV prevention. Here's how it's possible to end HIV.
Travelers in Berlin will soon be able to use a single app to switch seamlessly between public transport, rental bikes, car-sharing and taxis without signing up for each service individually.
Roscoe's Tavern hosted a RuPaul's Drag Race All Stars 4 finale party with Shangela, Valentina and Adore Delano.