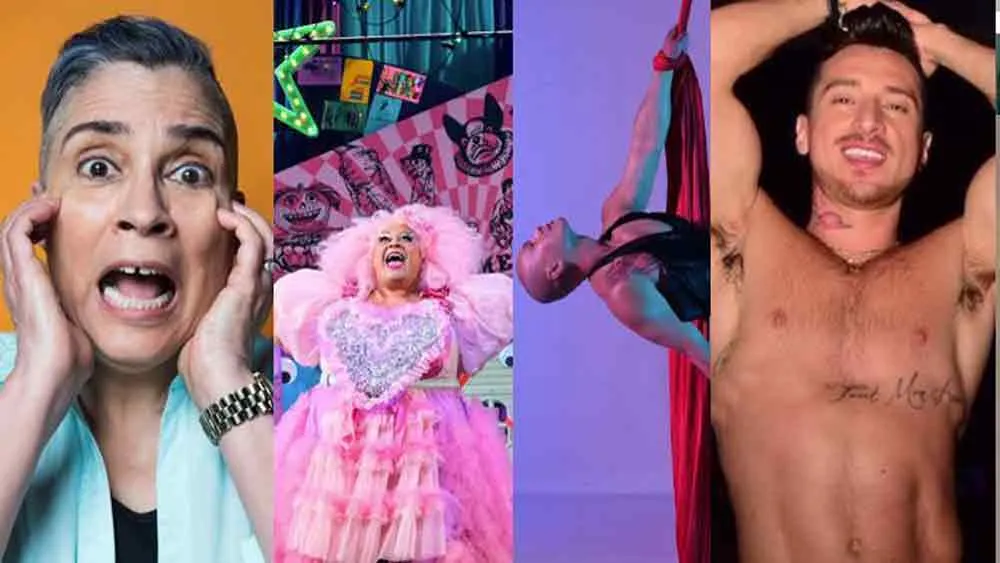 Going Out, June 8-16, 2023
Jim Provenzano
READ TIME: 40 MIN.
Along with the arts events in this week's issue, we've got dozens more in our expansive coverage, with comprehensive LGBTQ bar and nightclub listings. It's rainbowlicious!
(Click here for listings of LGBTQ movies, TV series, podcasts and community organizations.)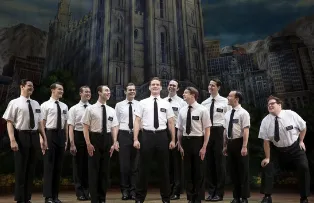 DANCE, OPERA, THEATER
"Abbale" @ ODC Theater
Andrew Pearson's solo 'dance theater memoir,' in homage to he and his partner's fathers. $15-40. June 15, 7:30pm, June 16 & 17, 8pm, June 18, 2pm. ODC Theater, 3153 17th St. www.odc.dance www.bodiesinplay.com (Read our interview.)
"The Book of Mormon" @ Orpheum Theatre
The touring company of Trey Parker and Matt Stone's hilarious musical about Mormon missionaries returns. $60-$220 (online discount lottery ticket sales as well at https://www.todaytix.com/); thru June 18. 1192 Market St. https://www.broadwaysf.com
Brava Theatre Center
Plays, dance and music concerts by BIPOC women. June 15, 7:30pm at Brava Cabaret (2773 24th St.); Who's Your Mami Comedy returns with Tom Ammiano, Justin Lucas, Angie Krass, Persia, Baruch Porras-Hernandez and host Marga Gomez; $15. (Theater, 2781 24th St.) https://www.brava.org
CA Film Pride @ Smith Rafael Film Center, San Rafael
First-ever Pride series showcases the best LGBQTIA+ films: 'The Cockettes,' 'Mosquita y Mari,' 'Call Me Kuchu' and short films. $7-$13. June 9-11. 1118 4th St. https://rafaelfilm.cafilm.org/pride-2023/
"Chinglish" @ SF Playhouse
David Henry Hwang's acclaimed comedy about language misinterpretation's at an American business man's meetings in China. $15-$100, thru June 10. 450 Post St. https://www.sfplayhouse.org
Circus Bella @ Bay Area Locations
'Bananas!,' the local circus' 14th season, performed at multiple outdoor venues in SF, Oakland, Richmond and Reno; free. June 8-July 16. https://www.circusbella.org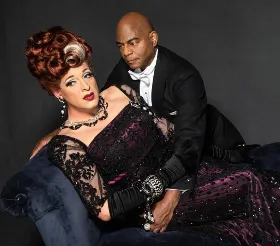 "The Confession of Lily Dare" @ New Conservatory Theatre Center
J. Conrad Frank, aka Katya Smirnoff-Skky, stars in the new production of Charles Busch's camp comedy take on the story of a woman with a dark past. $25-$37; thru June 11. 25 Van Ness Ave. www.nctcsf.org
"Dear San Francisco" @ Club Fugazi
The 'high-flying love story' weaves local history with acrobatic theatrics and live music by The 7 Fingers company, now with new cast members, and a full food and beverage menu, celebrated its one-year residency; extended thru Dec. 31. $35-$99. 678 Green St. https://www.clubfugazisf.com/
Frameline47
he 47th annual San Francisco International LGBTQ+ Film Festival will host 47 screenings at the Castro Theatre, June 14-24, including streaming encores June 24-July 2. Screenings will also occur at The Roxie, Balboa, 4-Star, and Vogue Theaters as well as Oakland's New Parkway Theater. (Read our first of three articles.)
Fresh Meat Festival @ Z Space
Enjoy music, dance, performance and more with Sean Dorsey Dance, Sir JoQ, Shawna Virago, Neva and many more in three programs. Sliding scale, $15-40. Program A: June 14 and 15, 7:30pm (the 15th with ASL interpretation). Program B: June 16 and 17, 7:30pm (the 16th with ASL). Program C: June 17 and 18, 2pm (the 17th with ASL). 450 Florida St. www.freshmeatproductions.org www.zspace.org (Read our feature article.)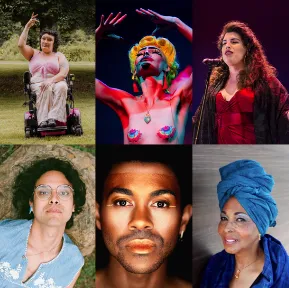 "Gumiho" @ Theatre Rhino
Staged reading of Nina Ki's queer horror play about a Korean adoptee and former reality TV star in her late twenties who has just been broken up with by her longtime girlfriend. June 13, 7pm. 4229 18th St. https://www.therhino.org/
"In the Evening by the Moonlight" @ Young Performers Theatre
Traci Tolmaire and Margo Hall's stage play set in the home of Lorraine Hansbury, who debates art and life struggles with James Baldwin and Nina Simone. $15-$50. June 15-July 2. Fort Mason Center, 2 Marina Blvd. https://www.lhtsf.org/
"In the Heights" @ Lesher Center for the Arts, Walnut Creek
Center Repertory Company's production of Lin-Manuel Miranda's rousing musical set in New "York City's Washington Heights. $45-$70; thru June 24. 1601 Civic Drive. https://www.lesherartscenter.org/
"Let the Right One In" @ Berkeley Repertory Theatre
Tony Award winners Jack Thorne and John Tiffany and Obie Award winner Steven Hoggett stage adaptation of the supernatural thriller that's part brutal vampire myth and part coming-of-age romance. $30-$104; thru June 25. Roda Theatre, 2015 Addison Ave. https://www.berkeleyrep.org
"Lockdown Comedy"
The monthly online comedy show this time features Ying Vigilan, Victor Pacheco, Smita Venkat and host Lisa Geduldig and her mom, Arline. $15-$25. June 15, 7pm. link|https://www.koshercomedy.com/lockdown-comedy|https://www.koshercomedy.com/lockdown-comedy>
National Queer Arts Festival
Multiple venues host performance, dance, theater and art installations as part of the 26th anniversary season. free-$50. June 9-July 2. https://queerculturalcenter.org/national-queer-arts-festival/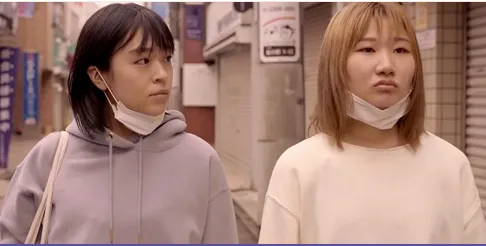 Queer Women of Color Film Festival @ Presidio Theatre
Choose from 30 films in 6 screenings at the free 19th annual festival. June 9-11. 99 Moraga Ave. https://festival2023.qwocmap.org/
The Road to Mecca @ Z Space
Weathervane Productions presents a return of the award-winning production of Athol Fugard's South Africa-set drama. $25; thru June 30, 470 Florida St. http://www.zspace.org/mecca
San Francisco International Arts Festival
Choose from multiple dance, music and theater works by performers from many countries. $12-$30; June 18. Brava Theater, 2781 24th St.; Theatre of Yugen, 2840 Mariposa St.; Joe Goode Annex, 401 Alabama St. https://www.sfiaf.org/
San Francisco Opera @ War Memorial Opera House
Puccini's classic 'Madame Butterfly,' thru July 1. Richard Strauss and Hugo von Hofmannsthal's fairy-tale opera 'Die Frau ohne Schatten' ('The Woman Without a Shadow'). $26-$64; thru June 28. 301 Van Ness Ave. https://www.sfopera.com/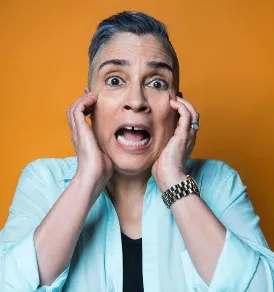 "The Secret Garden" @ Children's Creativity Center
Circus Center's acrobatic adaptation of the popular children's book. $20-$40.; every weekend June 17 through July 9, 11am & 2pm. 221 4th St. www.circuscenter.org (Read our interview with Acrobatic Designer Evan Tomlinson Weintraub.)
SF DocFest @ Roxie Theater
39 features and 47 shorts with LGBTQ-related films: six features plus nine short films; thru June 11. 3125 16th St. and online. $20, $90 (online pass) $225 (full pass). //www.sfdocfest2023.eventive.org| www.roxie.com (Read our feature article.)
Solo Shows @ The Marsh
New and return engagements with acclaimed local storyteller/performers. Marga Gomez' 'Swimming With Lesbians,' about a lesbian cruise ship director's misadventures at sea; June 11-25, 5pm Sundays ($15-$100). Adam Strauss' 'The Mushroom Cure' and "Adam Strauss is Not Unhappy,' thru June 17, 1062 Valencia St. Also 2120 Allston Way, Berkeley ($10-$35). www.themarsh.org
"Something Rotten!" @ GK Hardt Theater, Santa Rosa
6th Street Playhouse's production of the Shakespearian-set musical comedy with multiple musical theater references. $28-$43; thru June 25. 52 West 6th St. https://6thstreetplayhouse.com
"Spectrum" @ Zaccho Dance Theatre
Joey the Tiger presents a queer variety show benefitting trans and nonbinary human rights. $35. June 9 & 10, 7pm. 1777 Yosemite Ave. www.eventbrite.com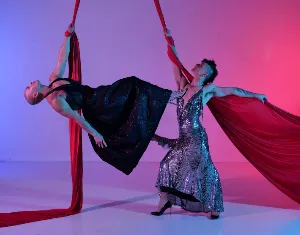 "Spring Awakening" @ Victoria Theatre
Ray of Light Theatre's production of Steven Sater and Duncan Sheik's Tony-winning musical about school student's coming of age. $20-$70. June 8-11. 2961 16th St. www.eventbrite.com
"Steel Magnolias" @ Mountain View Center for the Performing Arts
TheatreWorks Silicon Valley's production of Robert Harling's popular comic drama about a tight-knit group of Southern women flock to Truvy's beauty parlor, where its occupants dish gossip, do hair, and provide strength and support through life's joys and tragedies. $30-$62; thru July 2. 500 Castro St. https://theatreworks.org/
"Sunday in the Park With George" @ Bus Barn Theatre, Los Altos
Los Altos Stage Company's production of Stephen Sondheim and James Lapine's Pulitzer Prize-winning musical inspired by the life of pointillist painter George Seurat, his fictional grandson, and the art of making art. $20-$32; thru June 25. 97 Hillview Ave. https://losaltosstage.org/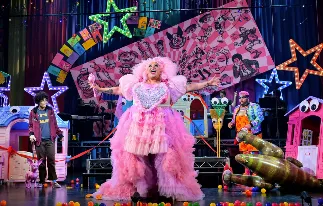 "The Wizard of Oz" @ Toni Rembe Theater
American Conservatory Theatre presents the musical adaptation, directed and choreographed by Sam Pinkleton, of L.Frank Baum's classic tale of Dorothy and Toto's trip to a magical world, with music and lyrics by Harold Arlen and E. Y. Harburg. $25-$110; thru June 25. 415 Geary St. https://www.act-sf.org/ (Read our interview with Director-Choreographer Sam Pinkleton>.)
LITERARY/LECTURES/SPECIAL EVENTS
Craft & the Creative Life @ Multiple Venues
Litquake presents a series of panel discussions on writing, publishing and more with several local authors. Free-$20. June 7-13. American Bookbinders Museum, 355 Clementina St. and other venues. https://www.litquake.org/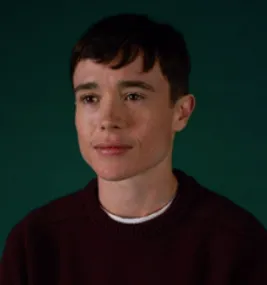 Elliot Page @ Sydney Goldstein Theater
The trans actor discusses his memoir 'Pageboy' with Jes Tom. $36-$49. June 10, 7:30pm. 275 Hayes St. https://www.cityarts.net
Events @ The Green Arcade
Bookstore presents author readings often with California and social justice themes. June 14, 7pm: author Bettina Aptheker ('Communists in Closets: Queering the History 1930s–1990s'). 1680 Market St. https://thegreenarcade.com/
LGBT Events @ Fabulosa Books
Author readings, in-store and online monthly (4th Saturdays) book club group discussion of literary works, 8:30pm-10pm. June 13, 7pm: Zach Ozma and Ellis Martin, editors of 'We Both Laughed in Pleasure: the Lou Sullivan Diaries.' June 14, 7pm: Theodore McCombs, author of 'Uranians.' 489 Castro St. https://www.fabulosabooks.com/
Manny's
Cafe and event space hosts engaging talks with prominent authors, activists and politicians. 3092 16th St. https://welcometomannys.com/
Ocean Vuong @ Sydney Goldstein Theater
The gay author ('Time Is a Mother,' 'On Earth We're Briefly Gorgeous') discusses his writing with filmmaker Mike Mills. $49 (includes book). June 9, 7:30pm. 275 Hayes St. www.cityarts.net
Queer & Well @ SF LGBT Center
The Center's wellness program celebrates its first year with new informative workshops and clinics. 1800 Market St. https://www.sfcenter.org/
"Queer Words"
Listen to online literary chats hosted by author Wayne Goodman, with guests Kelliane Parker, Brian Broome, Michael Nava, Vi Khi Nao, Anne Shade, Brontez Purnell, Christopher Castellani, the late Leslie Cohen and many others. https://queerwords.org/
Richard Mohr @ Hillside Club, Berkeley
Author of 'The Splendid Disarray of Beauty' speaks about Frank Ingerson and George Dennison and their Arts and Crafts and LGBTQ Legacies. $20. June 8, 7pm. 2286 Cedar St. Also June 11, 2pm and June 15, 6pm at the New Museum Los Gatos
106 E. Main St.; June 12, 6pm at The Book Club of California, 312 Sutter St. https://www.numulosgatos.org/ www.eventbrite.com
SF Public Library
Online and in-person author events at The Hormel Center; special Pride events thru June include readings, film screenings (in Koret Auditorium), workshops and more (see list). Exhibits: 'I Still Love You: Queerness, Ancestors and the Places that Made Us,' a unique, intimate and community-based exhibit co-curated by local queer women of color artists Tina Bartolome and Natalia M. Vigil; thru June 29. Also, check out books and DVDs, see various book-themed exhibits. 100 Larkin St. www.sfpl.org
Sha'ar Zahav Pride Events
Celebration of transgender, nonbinary and genderqueer Jews and friends. Wednesdays in June. 290 Dolores St. https://shaarzahav.org/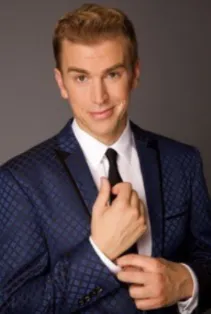 MUSIC
Ashkenaz Music & Dance Community Center
International music and dance concerts at the East Bay venue celebrating its 50th anniversary with a special schedule of concerts. 1317 San Pablo Ave., Berkeley. https://www.ashkenaz.com/
Cal Performances @ UC Berkeley
Music and dance concerts and more. Zellerbach Hall, Bancroft Way at Dana St., Berkeley. calperformances.org
Feinstein's at the Nikko
The upscale nightclub presents cabaret concerts. June 8, 8pm: Tim Murray & Michael Henry ($49). June 9 & 10, 8pm: The Skivvies ($59). June 16 & 17, 8pm: Spencer Day ($65). Hotel Nikko, 222 Mason St. https://www.feinsteinssf.com/
Freight & Salvage
Music venue presents folk, rock, blues musicians and more. 2020 Addison St, Berkeley. https://thefreight.org/
Great American Music Hall
Enjoy live music at the classic venue. 859 O'Farrell St. https://gamh.com/
The Lost Church
Intimate music and theater venue presents local and touring performers in a variety of styles. 988 Columbus Ave. https://thelostchurch.org/
Noe Music
In-person and online concerts in many genres; classical, folk, early music. May 14, 4pm, a concert of women singer-songwriters and the San Francisco Girls Chorus. 1021 Sanchez St. https://www.noemusic.org/
Noontime Concerts @ Old Saint Mary's Cathedral
Enjoy concerts in a variety of genres, Tuesdays at 12:30pm. 660 California St. www.noontimeconcerts.org (Read our interview with pianist and artistic advisor Dr. Carl Blake.)
Old First Concerts
Enjoy in-person, live-streamed and archived music concerts of classic and contemporary music. 1751 Sacramento St. https://www.oldfirstconcerts.org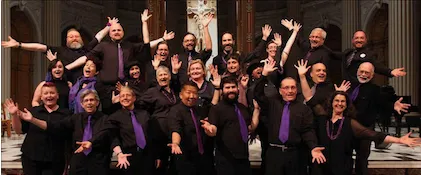 Queer Chorus of San Francisco @ SF Conservatory of Music
'Looking Back, Moving Forward, a musical exploration of queer history. $25-$30. June 9, 7:30pm. 50 Oak St. (Also free concerts at Mill Valley Public Library and June 3, 1pm at Fremont Public Library.) www.eventbrite.com https://www.qcsf.org/
"Queer Vibes" @ SF Center
LGBT musicians perform a variety of genres. www.eventbrite.com
San Francisco Performances @ Herbst Theatre
Chamber music, classical, vocal concerts and recitals. 401 Van Ness Ave. http://sfperformances.org/
San Francisco Symphony @ Davies Symphony Hall
In-person and online concerts. 201 Van Ness Ave. http://www.sfsymphony.org/
SF Jazz
The acclaimed venue presents their concert series. 201 Franklin St. https://www.sfjazz.org
SF Live Arts @ Cyprian's
Concerts by acclaimed musicians in a variety of genres. 2097 Turk St. https://sflivearts.org/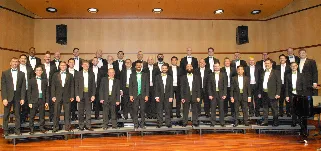 Silicon Valley Gay Men's Chorus @ Hammer Theatre Center, San Jose
The chorus performs its 40th anniversary 'Rubyversary' concert. $20-$40. June 16, 7:30pm. 101 Paseo de San Antonio. https://svgmc.org/
Sweetwater Music Hall, Mill Valley
Intimate restaurant, nightclub and music venue presents all kinds of music, in the historical Masonic Lodge. 9 Corte Madera Ave. https://sweetwatermusichall.com/
Yoshi's
The elegant nightclub-restaurant features jazz and R&B musicians. 510 Embarcadero West, Oakland. https://yoshis.com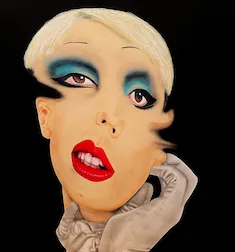 MUSEUMS & GALLERIES
111 Minna Gallery
Downtown gallery exhibits vibrant contemporary artworks. New: The Bay Area 5 group exhibit. 111 Minna St. 111minnagallery.com
2358 MRKT
'Visible,' a group exhibit of 40+ LGBTQ artists' works, featuring paintings by Joseph Abbati; thru June 25. 2358 Market St. https://www.2358mrkt.com/
Acion Latina
Community organization sponsors events, and hosts exhibits in its gallery. 2958 24th St. https://accionlatina.org/en/
African American Art & Culture Complex
Exhibits include 'Entrapment to Entertainments: a Celebration of Blacks in the American Circus,' curated by Uncle Junior Project founder Veronica Blair; thru June 30; 'Kemba Village' thru June 30, and 'Closer: 6 Feet Apart.' 762 Fulton St. https://aaacc.org/
Angelic/Trimble Gallery
John Roloff's 'Sentient Terrains' thru July 1. 1275 Minnesota St. https://www.anglimtrimble.com/
Arion Press Gallery
Print and design art exhibits. 1802 Hayes St., The Presidio. https://gershoni.com/culture/dyslexic-dictionary
ArtHaus
Gallerists James Bacchi and Annette Schutz showcase multiple visual artists. 228 Townsend St. http://www.arthaus-sf.com/main-gallery/
Art Visit
Meet with visual artists in your area at their studios. https://artvisit.org
"Art With Elders: The Power of Creativity and Community" @ City Hall Gallery
SFAC Galleries partners with Art With Elders for a group exhibition of works by diverse senior artists; thru Aug. 25. Ground Floor and North Light Court, 1 Dr Carlton B Goodlett Place. https://sfartscommission.org/
Art Works Downtown, San Rafael
Exhibits of works by local artists. 1325 4th St., San Rafael. http://artworksdowntown.org/
Asian Art Museum
'Beyond Bollywood: 2000 Years of Dance in Art,' a multimedia showcase of dance, bringing a wide array of sculpture, painting, textiles, jewelry, photographs, and more, thru July 10. Also, 'Into View: Bernice Bing,' 20 works by the contemporary artist, thru June 26. (Read our feature article.) 'Resilient Traditions: Korean American Stories Told Through Paper,' Fri-Mon 10am-5pm. Thu. 1pm-8pm. 200 Larkin St. asianart.org
Berkeley Art Center
Diverse arts exhibits. 1275 Walnut St., Berkeley. https://www.berkeleyartcenter.org
Berkeley Art Museum/Pacific Film Archive
'What Has Been and What Could Be: The BAMPFA Collection,' thru June 9, 2024. 'Endless Knot: Struggle and Healing in the Buddhist World,' thru June 11. 'Amalia Mesa-Bains: Archaeology of Memory.' 'Quilts, Blankets, and Tapestry: Contemporary Art and Textiles.' 2155 Center St., Berkeley. www.bampfa.org
Bob Mizer Foundation
'So It Begins... Bob Mizer Early Work, 1945-1955,' The first exhibit to open in The Bob Mizer Foundation's new downtown headquarters, with many of his unusual and pre-physique-era works; thru July 15. 920 Larkin St. https://www.bobmizer.org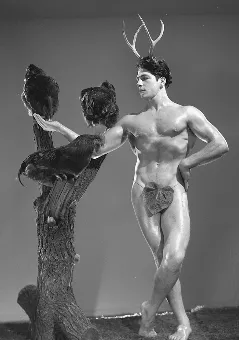 "Bravo: Celebrating San Francisco Opera, Its Italian Roots and Legacy" @ Museo Italo Americano
exhibit about San Francisco Opera's first century and the early history of the Italian community's impact on the art form; in partnership with San Francisco Opera and Museum of Performance + Design, with performances through the run; Tuesdays through Fridays 12pm–4pm, Saturdays and Sundays 10am–4pm thru Oct. 22. Fort Mason Center, 2 Marina Blvd. https://museoitaloamericano.org/
California Academy of Sciences
The fascinating science museum includes live creatures (aquarium, terrarium) and educational exhibits. New: 'The World's Largest Dinosaurs,' an exhibit about sauropods Mamenchisaurus and Argentinosaurus. Also; 'Venom: Fangs, Stingers, and Spines,' all about venomous creatures. 'Wander Woods,' an outdoor kids and families play space, 'Living Worlds,' a planetarium show. A new Nightlife panel series, 'Says Who?' explores the power and privilege of the storyteller in the world of science and beyond, and aims to uplift voices that have been systematically excluded from shaping science discoveries; June 29. Mon-Sat 9:30am-5pm. Sun 11am-5pm. 55 Music Concourse Drive, Golden Gate Park. https://www.calacademy.org/
California institute of Integral Studies
Art and culture center hosts classes, workshops, exhibits. 1453 Mission St. http://www.artsatciis.org/
Cartoon Art Museum
'Thor and Loki: Midgard Family Mayhem,' an exhibition of original artwork from the forthcoming book by Jeffrey Brown, thru Aug. 27. 'An Edward Gorey Menagerie,' thru July 9. Meggie Ramm's art ('BatCat'), part of the Emerging Artist Showcase thru Aug. 6. Ongoing: 'The Batman Armory.' Open daily (except Wed.) 11am-5pm. 781 Beach St. www.cartoonart.org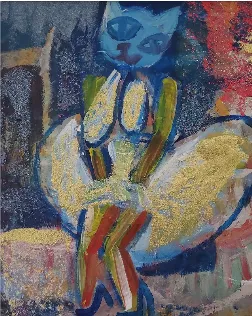 Catharine Clark Gallery
Contemporary art exhibits. Deborah Oropallo and Michael Goldin's American Gothic' thru July 15. 248 Utah St. https://cclarkgallery.com/
Chabot Space & Science Center
Programs include live science programs each Wed., 10:30am, virtual telescope viewings each Sat. 9pm. Free/$15. 10000 Skyline Blvd, Oakland. chabotspace.org
Chinese Cultural Center
Exhibition of new work by Bay Area-based contemporary ceramic artist Cathy Lu. 750 Kearny St. https://www.cccsf.us/
"Chosen Familias: Familias Por Elección" @ Consulado General de México
GLBT Historical Society and the Consulate present a new version of the GLBTHS's 2019 exhibit about LGBTQ Mexican communities. Opening reception June 8, 5:30pm. 532 Folsom St. RSVP: [email protected] https://www.glbthistory.org
Colin Hurley @ 2727, Berkeley
'Rupurrr's Cat Drag Queen Art Show,' the artist's exhibit of cat portraits in drag. June 10, 5pm-10pm. 2727 California St. https://www.2727.today/ http://colinhurley.weebly.com/
Conservatory of Flowers
Beautiful indoor and outdoor floral exhibits in the classic arboretum; special events and parties, too. 100 JFK Drive, Golden Gate Park. Free/$12. www.conservatoryofflowers.org
Contemporary Jewish Museum
Mika Rottenberg's 'Spaghetti Blockchain,' thru Oct 22. Also, 'Gillian Laub: Family Matters,' an exhibit of her family portraits. 'Cara Levine: To Survive I Need You to Survive,' thru July 30. 'L'chaim: Celebrating Our Building at 15,' thru June 9, 2024. Free/$16. 736 Mission St. thecjm.org
Crocker Art Museum, Sacramento
'Breaking the Rules: Paul Wonner and Theophilus Brown,' an exhibit of the two gay artists' works; thru Aug. 27. 216 O St. https://www.crockerart.org/ (Read our feature article.)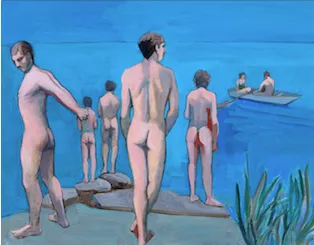 David Ireland House
Home converted into an intimate gallery of unusual art projects by the later artist and designer; also, Ann Hamilton's 'here, there, then, now,' a mixed media homage to Ireland's work. 500 Capp St. https://500cappstreet.org/ (Read our article.)
de Young Museum
'Kehinde Wiley: An Archaeology of Silence,' an exhibit of stunning paintings and sculptures; thru Oct. 15. (Read our feature.) Drag Story Hour with Per Sia, June 3, 11am; part of Free Saturdays. Bouquets to Art, thru June 11, includes beautiful floral displays through the museum inspired by artworks. Also, 'Ansel Adams in Out Time,' an exhibit of the renowned landscape photographer's prints, paired with 23 other environmental artists, thru July 23. 'Lhola Amira: Facing the Future,' collections of American, African, Oceanic, costume arts, sculpture and more. Tue-Sun 9:30am-5:15pm. 50 Hagiwara Tea Garden Drive. deyoung.famsf.org
Exploratorium
¡Plantásticas! Our Lives With Plants' thru Sept. 10. 'The Great Animal Orchestra,' thru Oct. 15. Also, talks and demos with a science theme, including comet-cam and more; weekly After Dark nighttime parties (6pm-10pm) have returned. Pier 15. www.exploratorium.edu
"Fleur de Villes" @ SF Mint
Exhibit of elegant floral displays with a Pride theme, with floral mannequins inspired by San Francisco's LGBTQ icons and trailblazers, including drag legend Heklina, activist Harvey Milk and "Queen of Disco" Sylvester . $17-$37. June 16-July 4. 88 5th St. https://www.fleursdevilles.com/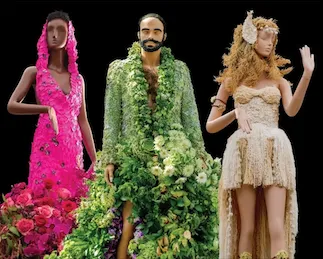 Foreign Lens
Candid City street photography collective's debut group exhibit. 513 Green St. https://www.candidcityspc.com/
Fraenkel Gallery
Martine Gutierrez' 'Anti-Icon: Apokalypsis,' the artist's series of iconic photo self-portraits; thru July 15. 49 Geary St. https://fraenkelgallery.com
Gallery 16
Solo exhibitions of works by Zuzana Licko and the late gay designer/painter Rex Ray; thru July 22. 501 3rd St. https://gallery16.com/
Gallery Wendi Norris
Contemporary artists' works. 436 Jackson St. https://www.gallerywendinorris.com
GLBT History Museum
'Doris Fish: Ego as Artform,' an exhibit of archival material documenting the illustrious Australian/San Franciscan drag artist; curated by Bob Davis. Also: 'Matchmaking in the Archive: 19 Conversations with the Dead and 3 Encounters with Ghosts,' a companion exhibit to E.G. Crichton's book about historic archival subjects; 'Queer Past Becomes Present,' the original Rainbow Flag, and 'The Flag in the Map: Charting Rainbow Flag Stories.' Online exhibits include 'Stories of Our Movement: Bay Area Reporter at 50,' 'AIDS Treatment Activism,' 'Legendary: African American LGBTQ Past Meets Present, Fighting Back,' and other exhibits. 4127 18th St. www.glbthistory.org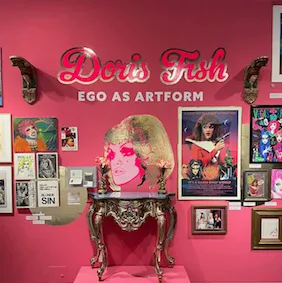 Gregangelo Museum
Take tours at the 27-room mansion filled with eccentric unusual interactive artworks and performances. 225 San Leandro Way. www.gregangelomuseum.com
Gray Area
Unusual and contemporary art exhibits and installations. 2665 Mission St. https://grayarea.org/
Haight Street Art Center
Exhibit of rock music and 1960s photographer Herb Greene. Also, 'Enough is Enough: End Gun Violence.' Thu-Sun 12pm-6pm. 215 Haight St. https://haightstreetart.org/
Harvey Milk Photo Center
View exhibits of masterful photographic art; also online galleries. 50 Scott St. https://www.harveymilkphotocenter.org/
Headlands Center for the Arts
40th anniversary exhibits of site-specific art. 944 Simmonds Road, Sausalito. https://www.headlands.org/
Hunters Point Shipyard Artists
Gallery, artists in residence and open studios events throughout the year. 451 Galvez; 1 Rankin St. www.shipyardartists.com
Jenkins Johnson Gallery
Contemporary art exhibits. 1275 Minnesota St. https://www.jenkinsjohnsongallery.com
"Land's End" @ Former Cliff House
Group exhibit of artists' varied works where their charge is twofold: to discover artwork in unlikely places and to consider the planet's health. 1090 Point Lobos Ave. https://www.for-site.org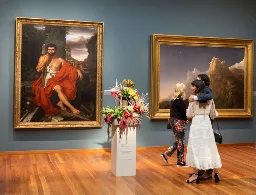 Legion of Honor
'Paperworks: Fifteen Years of Acquisitions,' thru June 25. European and ancient art, giant Renaissance landscapes and historic paintings, plus classical sculptures and contemporary works, from Degas, Manet, Caillebotte and Vuillard to Egyptian, Greek and Roman artifacts; also, Wangechi Mutu's fascinating modern outdoor and indoor sculptures. Tue-Sun, 9:30am-5:15pm. Free/$15. 100 34th Ave, Lincoln Park. legionofhonor.famsf.org
Letterform Archive
'Subscription to Mischief,' an exhibit of graffiti zines of the 1990s. 2325 3rd St. https://letterformarchive.org/
Lost Art Salon
Intimate gallery exhibits small and unusual works of note by contemporary and early 20th-century artists. 245 S. Van Ness. #303. https://lostartsalon.com
Louise Lawrence Transgender Archive
Renovated and re-opened archives, sponsored by the GLBT Historical Society; open to students, scholars, and the public by appointment only. 3021 Irwin St., Vallejo. https://lltransarchive.org/
MAG Galleries
'It's Paper: Works by Andrea Bergen,' thru June 11. 3931 18th St. https://www.mag-galleries.com/
Manna Gallery
'Flux,' Elaine Maute's exhibit of paintings. Also, Orlando Smith retrospective. 473 25th St., Oakland. https://www.mannagallery.com/
Minnesota Street Art Project
Multiple galleries - Rena Bransten Gallery (Vik Muniz' 'Fotocubismo' thru June 24), Nancy Toomey Fine Art, Municipal Bonds, Eleanor Harwood Gallery, The Jones Institute and more- host different artist exhibits. 1275 Minnesota St. https://minnesotastreetproject.com/
Mission Cultural Center for Latino Arts
Exhibits of art by Latino artists, plus events. Mission Grafica: 46 Years Community, Culture, and Politics,' an art exhibit curated by Juan Fuentes. 2869 Mission St. missionculturalcenter.org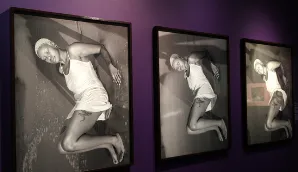 Museum of the African Diaspora
'Black Venus,' an exhibition surveying the legacy of Black women in visual culture from fetishized, colonial-era caricatures to the work of over 20 contemporary artists who are reclaiming the rich complexity of Black womanhood; thru Aug. 20. Ramekin O'Arwisters' 'Freeform and Razor-Sharp,' thru June 11. Other exhibits include contemporary works by African and Black artists, and about Black culture; also, award-winning films, talks and music performances focusing on Black artists in multiple media. Free-$12. 685 Mission St. www.moadsf.org
Museum of Craft & Design
Innovative art and design exhibits, like Anne Hicks Siberell's 'Fight and Flight: Crafting a Bay Area Life Concrete Journals,' thru Sept. 10. 2589 3rd St. www.sfmcd.org
NIAD Art Center, Richmond
The art studio for developmentally disabled adults shares in-person and online exhibits and sells beautiful works of art; window displays and weekly online exhibitions. 551 23rd St., Richmond. https://niadart.org/
Oakland Museum
'Angela Davis: Seize the Time,' an exhibit examining the image, influence, and activism of the Oakland-based icon; thru June 11. 'Black Power' and 'Dorothea Lange: Photography as Activism,' both ongoing. Friday night interactive displays and live music. 1000 Oak St., Oakland. museumca.org
Hunter's Point Shipyard
Meet, see, and buy works by 120 artists in various media. 451 Galvez Ave. https://www.shipyardartists.com/open-studios/ (Read our interview with mosaicist Michael Kruzich.)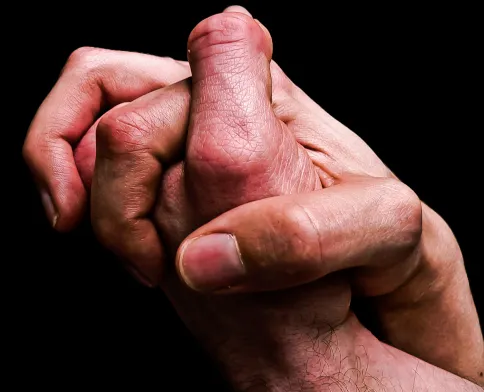 The Pink and Purple Church in the Castro
Online multimedia exhibit documenting the history of Metropolitan Community Church, its LGBTQ-inclusive services and outreach through the AIDS pandemic. http://arspgallery.com/mccsf-exhibit-main/
"Pride and Progress"
The Victory Fund's online exhibit showcases a timeline of LGBT political history. https://www.prideandprogress.org/
Queer Arts Featured
LGBTQ-owned pop-up gallery set in the former site of Harvey Milk's camera shop. 575 Castro St. Donate to their emergency rent hike fundraiser. www.queerartsfeatured.com
"Queering the Crip, Cripping the Queer"
Online version of a new group exhibit at Berlin's Schedules Museum that explores the multiple historical, cultural, and political intersections of queerness and disability. https://queer-crip.schwulesmuseum.de/en/
Robert Koch Gallery
Online exhibition of work by French-American conceptual artist Nancy Wilson-Pajic. Edward Burtynsky's 'African Studies,' an exhibit of arial landscape photography. 49 Geary St. https://kochgallery.com/
Root Division
Gallery hosts exhibits, classes, artist studios and events. 1131 Mission St. https://rootdivision.org/
Rosie the Riveter Historical Park, Richmond
Museum showcases the real women who built WWII planes, with films, events and talks. Open daily 10am-5pm. 1414 Harbour Way. https://rosietheriveter.org
San Francisco Historical Society Museum
Ongoing and new exhibits, and historian talks, of fascinating local history. Thu-Sat 10am-4pm. 608 Commercial St. https://www.sfhistory.org/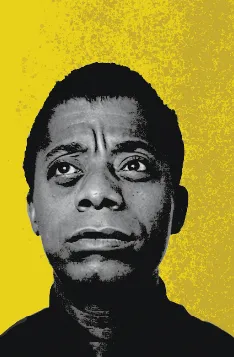 San Jose Museum of Quilts and Textiles
'Queer Threads: Crafting Identity and Community,' a new exhibit of works by several artists in the LGBTQ community working in fiber crafts. $5-$10. Fri-Sun thru Aug. 20. 520 South 1st Street, San Jose. https://www.sjquiltmuseum.org/ (Read our feature article.)
Schlomer Haus Gallery
New Castro/Duboce gay-owned art gallery. 2128 Market St. Tue-Sat 12pm to 6pm and by appointment. https://schlomerhaus.com/
SF Arts Commission Gallery
'Invincible Black Soul: The Art of Bearing Witness,' a three-person exhibition featuring the works of artists Mark Harris, Raymond L. Haywood, and Bryan Keith Thomas. The exhibition explores the work and legacy of influential novelist, playwright, activist, and public intellectual, James Baldwin; thru July 8. War Memorial Veterans Building, 401 Van Ness Ave. https://www.sfartscommission.org
SF Botanical Garden
Beautiful spacious gardens with multiple plants, trees and flowers. Free entry for SF residents; others $3-$10. 1199 9th Ave., Golden Gate Park. https://www.sfbg.org
SF Museum of Modern Art
'Frank Bowling: The New York Years 1966-1975,' thru Sept. 10. 'Kinship: Photography and Connection,' a group exhibit thru Sept. 5. Diego Rivera's massive 1940 mural 'Pan American Unity'; 'Conversation Pieces: Contemporary Furniture in Dialogue;' 'Sightlines: Photographs from the Collection;' also, Pop, Abstract, and Figurative art collections. Reg. admission free/$25; reserved, timed ticketing. Mon 10am-5pm. Thu 1pm-8pm. Fri-Sun 10am-5pm. First Thursdays free. 151 Third St. www.sfmoma.org
SF Public Library
Book displays at the James C. Hormel LGBTQIA Center, 3rd floor. Also, book exhibits on the 6th floor. 100 Larkin St. https://sfpl.org/
SOMArts Cultural Center
Various art exhibits and events. 934 Brannan St. www.somarts.org
Southern Exposure
Unusual art and installations and online projects; 'We've Been Among You,' Juicebox Burton and Maya Pen 's installation of multimedia works about extra-terrestrial species living on earth and publicly revealing their true nature for the first time; thru July 1. 3030 20th St. https://soex.org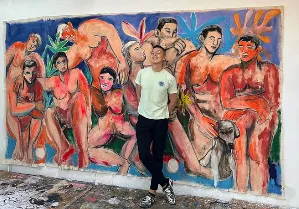 Strut SF
The LGBTQ health and wellness center also hosts art exhibits and talks' Jun Yang's 'Grow and Reveal.' June 10, 7pm-9:30pm; opening reception for Lawrence Lindell and Breena Nunez's 'The House of Black.' 470 Castro St. https://www.sfaf.org/locations/strut
Telematic
Gallery focusing on innovative experimental works in video and electronic media. 323 10th St. https://www.tttelematiccc.com
Tenderloin Museum
New and permanent exhibits of neighborhood history. 'Education for Action: California Labor School, 1942-1957.' thru July 1. 398 Eddy St. http://www.tenderloinmuseum.org/
Tunnel Tops @ Presidio
New outdoor beautifully landscaped area with scenic views, recreation, ranger talks, murals, and visiting food trucks. FACT/SF presents, 'Fantastic Field Day,' part of Queer Athletic Futurity, with Cheer SF; June 11, 12pm-4pm. www.eventbrite.com www.presidiotunneltops.gov
Vessel Gallery
In-person and online exhibits; Michael Kang's 'In Motion,' thru June 11. 490 Lake Park Ave. #10022, Oakland. www.vessel-gallery.com
Walt Disney Family Museum
Located in The Presidio, the museum dedicated to the art of Disney films hosts online and in-person exhibits, classes and events. June 27, 5pm: The Making of Disney Pride in Concert with the San Francisco Gay Men's Chorus, a panel discussion and vocal performance. ($10-$25). 104 Montgomery St. www.waltdisney.org
"We Were There"
Online tours of art museums, showcasing hidden and overlooked LGBT themes, subjects and artists. http://wewerethere.org/
"Worker"
Online exhibit showcases photos and historic paintings of sex workers by 19 artists, from the late 19th-Century of Edouard Manet and Henri De Toulouse-Lautrec to modern day contemporaries such as Felix Gonzalez-Torres, David Hockney, Nan Goldin, Bruce LaBruce and Margie Schnibbe. NSFW. www.artreporttoday.com
Yerba Buena Center for the Arts
Unusual modern art exhibits, film screenings, murals, and tours. 'Taravat,' mid-career survey of Iranian-American artist Taravat Talepasand's work that visualizes her dual identity, displacement, and the policing of women across geographies, thru July 23. 701 Mission St. https://ybca.org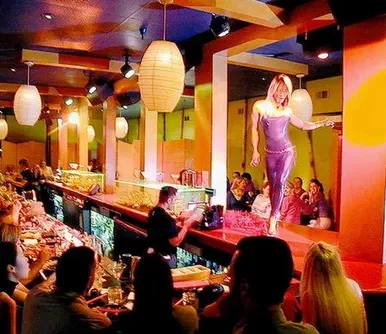 NIGHTLIFE
440 Castro
Friendly neighborhood bar has ample outdoor seating, and indoor drink specials, Monday underwear parties and two bars. 440 Castro St. http://www.the440.com/
The Academy
LGBTQ social club offers membership, plus public events, art exhibits, music, community talks, wine-tastings and more. June 14, 6pm-9pm: Drag Is Lit, a fundraiser for the GLBT Historical Society and Drag Story Hour. $10-$40. 2166 Market St. www.academy-sf.com
After Dark @ Exploratorium
Evening cocktail parties at the interactive science museum, with different themes; Thursdays 6pm-10pm. Pier 15 (Embarcadero at Green St.) https://www.exploratorium.edu/
Asia SF
Dining, nightlife and classy drag performers mix at the popular SoMa club that's celebrating 25 years; dinner shows from $59-$79. 201 9th St. https://asiasf.com/
Aunt Charlie's Lounge
The intimate bar serves strong drinks and hosts frequent drag shows. 133 Turk St.
Beaux
Popular Market Street club, with drag entertainers, gogo studs, drinks and food. Shangri-La second Saturdays. Latin Divas Live 4th Saturdays, You/nique 3rd Saturdays. Big Top Sundays and Friday Manimal with studly gogos. Drag brunch Sat & Sun, 2pm & 4pm. Pan Dulce Wednesdays, and weekly 'Drag Race' viewings. 2344 Market St. https://www.beauxsf.com/
Blackbird
Classy Duboce area bar known for its artisanal cocktails. 2124 Market St. https://www.blackbirdbar.com/

"Bloom With Pride" @ Westin St. Francis
The hotel's Clock Bar serves Pride-themed cocktail June 8-29, with live music in the lobby 5pm-8pm. 335 Powell St. https://www.marriott.com/
Blush Wine Bar
Popular wine bar also has a tasty food menu, live music events, too. 476 Castro St. https://blushwinebar.com
Bong-O Bingo @ Mission Cannabis Club
DJ Dank's wacky tabaccy party with DJed grooves, Brandelicious and Thee Pristine Condition, games and prizes. $15 (+$10 min. purchase). June 10, 6pm-9pm. 2441 Mission St. https://missioncannabisclub.com/
The Cafe
Popular Castro nightclub with a dance floor and lounge areas, two bars, drag shows and gogo dancers on select nights; Picante Latin night on Thursdays. 2369 Market St. https://cafesf.com/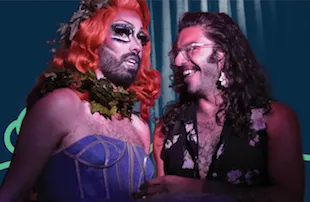 Can't Fake the Feeling @ Emperor Norton's
DJ Bus Station John's classic disco dance night. $10, 9pm-2am. 510 Larkin St. www.facebook.com
The Cinch
Historic bar in the Polk district. 1723 Polk St. http://www.cinchsf.com/
Club 1220
Walnut Creek's gay bar, with drag shows, karaoke and dance nights. 1220 Pine St., Walnut Creek. https://club1220.com/
Club OMG
Intimate mid-Market nightclub includes DJed dancing, drag shows and a karaoke night. 43 6th St. http://www.clubomgsf.com/
"Clutch the Pearls" @ KQED
Live in-person and streaming showcase of the queer collective celebrating five years of providing Bay Area audiences with drag performances with a mission to showcase cutting-edge artistry, performance and dance; hosts Churro Nomi and Mira. $15. June 8, 7pm. The Commons, KQED Headquarters 2601 Mariposa St. https://www.kqed.org/event/3057
Curio
Rexy hosts 12pm & 2pm drag brunch shows with Kylie Minono, Kipper Snacks, Bionka Simone and other talents. 775 Valencia St. https://www.curiobarsf.com/
Dancing Ghosts/Boy Division @ Cat Club
Queerwave dance party for Pride, with DJs Xander, Polly Eurethane, Tom Axe and Steve Fabus. $7-$10. June 16, 9:30pm-2:30am. 1190 Folsom St. https://www.sfcatclub.com/
Decant SF
New lesbian-owned wine bar and shop with tasting and culinary events, local delivery and shipping. 1168 Folsom St. https://decantsf.com/
Detour
Castro bar and restaurant with pinball and arcade games; drag bingo Wed. nights. 2200 Market St. https://www.detoursf.com/
Dirty Habit, Hotel Zelos
Hotel's fifth-floor bar & restaurant hosts themed nights, crafted cocktails and heated rooftop elegant ambiance. 12 4th St. https://www.zhotelssf.com/
DNA Lounge
SoMa nightclub hosts many queer-friendly events. 475 11th St. https://www.dnalounge.com/
Drag Brunch @ The Phoenix Hotel
Nicki Jizz and Oasis drag stars perform while you eat and drink. $10-$150. 601 Eddy St. www.eventbrite.com
Drag Me Downtown
New weekly series of pop-up drag shows (queens and kings Bionka Simone, Madd Dogg, Rahni Nothingmore, Jota Mercury and more) at unusual locations, Thursdays 5pm-7pm thru June. Free/donations benefit Trans Thrive; media sponsor Bay Area Reporter. https://downtownsf.org/do/drag-me-downtown
The Edge
Musical Wednesdays, the weekly Monster Show, Beards & Booze and other events have returned to the popular bar. 4149 18th St. www.edgesf.com
The EndUp
Historic SoMa nightclub hosts straight, gay and whatever late-night dance events. 401 6th St. https://theendupsf.com/
Eros
SF's queer sex club in a new location (site of the historic Bulldog Baths), open daily at 2pm to 10pm-12am; memberships available. 18+ only. $10-$30. 132 Turk St. www.erossf.com
Feelmore Social, Oakland
New LGBTQ cocktail bar. 1542 Broadway. https://feelmoresocial.com/ (Read our feature article.)
Fireside Lounge, Alameda
Woman-owned LGBT-friendly bar with live shows, outdoor lounge, cool cocktails. 1453 Webster St. https://www.thefiresidelounge.com/
Fluid510, Oakland
New nightclub from the founders of Port Bar blends LGBTQ, straight and fluid patronage; Fri-Sun at 4pm-12am. 1544 Broadway. https://www.facebook.com/Fluid510/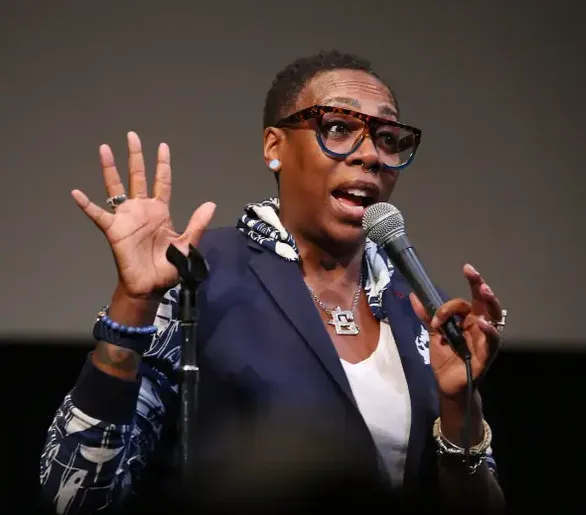 Gina Yashere @ Social Hall
The hilarious British/Nigerian lesbian comic returns. June 17, 7pm. 1270 Sutter St. $27 and up. www.socialhallsf.com www.ginayashere.com (Read our interview.)
Golden Bull, Oakland
LGBT-friendly bar presents diverse live music acts; Queeraoke on 2nd and 4th Sundays at 7pm. 412 14th St. https://goldenbullbar.com/
Hi Tops
Popular sports bar with multiple TV screens, events, and an irresistible snack menu. 2247 Market St. https://www.hitopsbar.com/hi-tops-sf
The Hole in the Wall Saloon
Local rock DJs like Don Baird play at the SoMa 'friendly neighborhood gay biker bar.' 1369 Folsom St. https://blackwolfmetal.com/ Also, listen online: https://www.twitch.tv/donbaird
Jolene's
SoMa queer and woman/trans-owned nightclub and restaurant; Coyote Queer, second Saturdays, with DJs Koslov & Livv, and a costume contest. Queer Karaoke Thursdays; UHaul SF on Fridays. Sunday brunch drag show 11am-5pm. 2700 16th St. http://jolenessf.com/index.html
"Just Clownin' Around" @ Martuni's
Shakey Gibson, Stefania, Mz K of Flux Vertical Theatre and Jazzy Jess (Jazzabelle) perform a comic cabaret show. $15-$20. June 13, 7pm. 4 Valencia St. https://www.facebook.com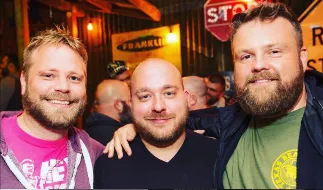 Last Call
Small, neighborhood bar with a fireplace and old school jukebox. 3988 18th St. https://www.thelastcallbar.com/
Lookout
Castro bar with a panoramic view. Bounce (Sat. nights), Lips & Lashes Drag Brunch with host Carnie Asada (Sat. afternoons), Jock (Sunday nights), and frequent themed fundraisers. 3600 16th St. http://www.lookoutsf.com/
Lone Star Saloon
DJed events at the historic bear bar, special events, plus regular nights of rock music and patio hangouts. 1354 Harrison St. https://www.lonestarsf.com/
Lyon & Swan
New gay-owned North Beach supper club with a diverse array of live cabaret acts; vocalists, jazz bands and comedy acts; also, specialty cocktails and meals (closed Tue-Wed). 124 Columbus Ave. https://www.lyonandswan.com/ (Read our feature article on performers Kippy Marks, Max Embers, Michael Martinez and Jeovani Abenoja.)
Martuni's
The intimate martini bar hosts music cabaret acts. Pianist Russell Deason hosts the fun weekly Monday Happy Hour open mic gathering. Katya Presents, a monthly music series hosted by Katya Smirnoff-Skyy with pianist Joe Wicht (Read our interview). On last Sundays, 7pm, singer Carly Ozard hosts a monthly concert series (Read our interview), 5:30pm-8:30pm. 4 Valencia St. at Market.
Midnight Sun
The popular bar celebrates 50 years. Timeline Tuesdays, Honeypot Fridays with gogo studs; Galaxy Saturday nights with DJ Lu; K-Pop and drag shows like Munro's at Midnight, 10pm Monday nights. plus Thursday Media Noche, and more. 4067 18th St. https://www.midnightsunsf.com/ (Read our interview with Media Noche host Betty Fresas.)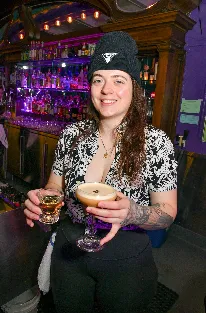 Milk SF
Queer cafe in the Mission offers coffee, pastries, food, local drag shows. Sober Karaoke on 4th Wednesdays, 6pm-9:30pm. 302 Valencia St. https://www.milk-sf.com/
The Mix
Castro bar with pool table, jukebox, popular patio. 4086 18th St.
Moby Dick
Popular neighborhood bar known for its colorful aquarium and tasty drinks celebrates 40 years. 4049 18th St. https://www.facebook.com/MobyDickBar/
Mother Bar
New women's bar at the former Esta Noche. 3079 16th St. https://www.instagram.com/motherbarsf/ (Read our feature article.)
Muevelo @ Que Rico, Oakland
Enjoy the new nightclub's weekly dance party with DJed grooves, drag divas, and gogo studs. Fridays, $10 and up, 9:30pm-3am. 381 15th St., Oakland. www.quericonightclub.com
Oasis
The multiple award-winning nightclub's shows include: June 8, 7pm-12am: screening of the classic straight porn film 'Deep Throat,' with a panel discussion and '70s-themed burlesque show and dance party. June 9, 7:30pm: Morti-Pride. June 10, 7pm: Hunks & Housewives, with 'Real Housewives' guest Sutton Stracke. June 15-July 8, 7pm ($40-$50): 'Sex and the City Live.' June 16, 10pm: Asheq. Ongoing: Oasis Tea Dance with D'Arcy Drollinger, Yves St. Croissant and Per Sia, 4pm-8pm Sundays. Also, Princess, the weekly Saturday night drag show, 10pm-2am. Reparations, the Fridays all-Black drag show, 10pm-2am; Legacy, a trans women artistry night, Thursdays, 10pm-2am. Karaoke & Cocktails with Emma Peel, Tuesdays, 7pm-11pm. 398 11th St. www.sfoasis.com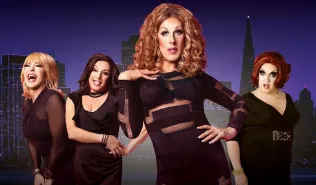 Off the Grid @ Fort Mason Center
The popular nighttime food, drinks and music outdoor event returns. Fridays, 5pm-10pm thru June 23. https://offthegrid.com/event/fort-mason-center/
Pilsner Inn
Historic neighborhood bar (since 1980) with an easy vibe, pool table, an excellent beer selection, and a spacious back patio. 225 Church St. http://www.pilsnerinn.com/
Port Bar, Oakland
Shake It Up Saturdays and Juicy (also Saturdays); Women's night Sundays; Wednesdays are a Drag shows at 9pm, 10pm & 11pm; Big Gay Trivia with Jeremy Jones on Tuesdays; Thursdays, Karaoke Star hosted by Amoura Teese, who also hosts the Sunday Drag Brunch, 11:30am and 2pm. 2023 Broadway. www.portbaroakland.com|
Powerhouse Bar
Popular cruisy SoMa bar; Underwear Thursdays; Juanita MORE's Powerblouse (fun drag makeovers) 1st Saturdays, Glamamore's Pillows drag show on Mondays; and Beat Pig, 3rd Saturdays; Lance Holman's Lick It (4th Saturdays). 1347 Folsom St. https://www.powerhousebar.com/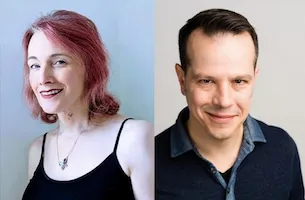 Pride Comedy @ Cobb's Comedy Club
June 20: Two Dykes and a Mic. June 22: Queens & Comedy. June 23-24: Chaunté Wayans. $25-$40. 915 Columbus Ave. https://www.cobbscomedy.com/
Pride Comedy @ Punch Line
Laugh it up with LGBT comics. June 13: Natasha Muse and Ronn Vigh. June 20: Casey Ley. June 21: Karinda Dobbins. June 28-July 1: Alex English. $20-$30. 8pm. 444 Battery St. https://www.punchlinecomedyclub.com/
Pride Day @ Oracle Park
The San Francisco Giants play the Chicago Cubs at the stadium with a special Pride event honoring the late drag icon Heklina. $90. June 10, 4:30pm. 24 Willie Mays Plaza. www.offer.fevo.com/chicago-cubs-at-giants
Pride Fundraiser @ Asiento
Beats Drop Cancer + Plus Entertainment hosts a fundraiser for SF Pride, with DJed music, food, drinks, vendors. Free/donations. 5pm-12am. 2730 21st St. https://asientosf.com/
Pride Happy Hour @ The Madrigal
Special Pride-themed cocktail menu thru June, with events June 14 & 22, 9pm-12am. 100 Van Ness Ave. https://www.themadrigalsf.com/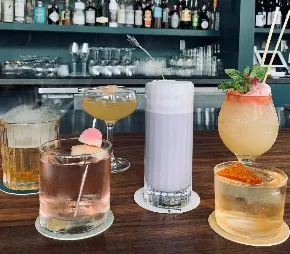 Pride Pour @ Pier 27
Wine-tasting fundraiser with food and auction items for LYRIC Center for LGBTQQ+ Youth. $175-$500. June 10, 4pm-7:30pm. 27 Embarcadero. https://www.classy.org/event/pride-pour/e398983
Puff Pride @ Mission Cannabis Club
DJ Dank's queer pot party with DJ Sergio Fedasz, prizes, drag performers Mama Dora, Thee Pristine Condition, Tawdry Hepburn, Pina Busch and more. $20 (+$10 min. purchase). June 15, 6pm-9pm. 2441 Mission St. www.eventbrite.com
Que Rico
LGBT Latinx nightclub features cute gogo guys and fun drag shows, DJed dance floor, brunch and dinner menus, too. 381 15th St., Oakland. www.quericonightclub.com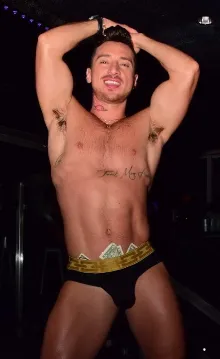 Queer Prom @ LGBT Center
Celebrate Pride at the festive party with drag performances, mocktails and food, live music and dancing. Donations; free for ages 16-24). June 16, 6pm-10pm. 1800 Market St. https://www.eventbrite.com
Rainbow Cattle Company, Guerneville
The Russian River's LGBTQ bar serves up local fun since 1979. 16220 Main St. https://www.queersteer.com/
El Rio
The popular bar with a spacious outdoor patio hosts multiple LGBTQ events, including Hard French, Daytime Realness, Mango, live bands, comedy and more. 3158 Mission St. https://www.elriosf.com/
Rize SF @ Origin
New LGBTQ dance party with K-Pop and other styles, DJ DNZA, drag performer Miss Shu Mai; first and third Saturdays. 1538 Fillmore St. www.simpletix.com
Roller Disco @ Church of 8 Wheels
Roller-skating nights with groovy tunes, plus skate rentals. $5-$15. 554 Fillmore St. http://www.churchof8wheels.com/
San Mateo County Fair
Enjoy music (Foghat, Smash Mouth and more), food, rides, exhibits and more; thru June 11. 1346 Saratoga Drive, San Mateo. https://sanmateocountyfair.com/
Sausalito Pride
Inaugural LGBTQ events thru July 1 at various venues. June 9, 6pm; opening reception for 'Pride Not Prejudice,' a group art exhibit, Sausalito Center for the Arts, 750 Bridgeway https://www.sausalitopride.org/
SF Eagle
The famed leather bar has numerous events. BLUF Cigar Buddies 2nd Fridays; monthly Lair with host Suppository Spelling; Frolic cosplay/furry party, 2nd Saturdays, 8pm-2am, $8-$12. Sunday beverage bust, 3pm-7pm, $10-$15. Safe Words Comedy hosted by Wonder Dave, 7pm, 4th Wednesdays. 398 12th St. https://thesfeagle.com/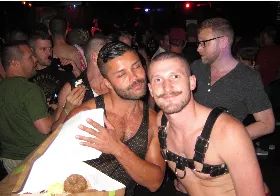 Steamworks Berkeley
The award-winning bathhouse hosts special events, DJed nights, and a cruisy vibe. $5-$200 (6-month membership). 18+ only. Open 24/7 every day. 2107 4th St., Berkeley. https://www.steamworksbaths.com/berkeleyhome
Suavecito @ Space 550
Valentino Presents and Club Papi present a weekly Latin dance night with DJs Mike, Mr. Biggs, and Lola; Sonora Tropicana band, drag acts, gogo guys, three dance rooms, outdoor lounge. Saturdays, $15-$25. 9:30pm-3am. 550 Barneveld Ave. www.suavecitosf.com
Sundance Saloon @ Space 550
The (mostly) Country music line-dancing, two-stepping nights (Sundays and Thursdays) has returned. $5, 5pm-10:30pm. 550 Barneveld Ave. www.sundancesaloon.org
Toad Hall
Spacious Castro bar with a small dance floor and back patio. 4146 18th St.
Town Bar & Lounge, Oakland
New intimate Art Deco LGBTQ bar serves up signature cocktails. 2001 Broadway. www.goingtotownoakland.com (Read our feature article.)
Trax
Historic Haight gay bar (since 1940!) serves up cheap and strong drinks. 1437 Haight St. http://traxbarsf.com/
Twin Peaks
Enjoy a great view and strong drinks at the historic tavern, now in its 50th year. 401 Castro St. https://www.twinpeakstavern.com/
Underground SF
Reopened and renovated intimate Lower Haight nightclub hosts varied DJed events, including LGBTQ nights like Hella Tight; also a cafe by day. 424 Haight St. https://undergroundsf.com/
White Horse Bar
Enjoy indoor and outdoor drinks at the famous Oakland bar, now in its 90th year, under new ownership (Read our feature article.); music nights, new dance parties and more. 6551 Telegraph Ave., Oakland. whitehorsebar.com
Wild Side West
Historic lesbian and friends bar in Bernal Heights with an airy backyard garden (stairs). 424 Cortland Ave. https://www.wildsidewest.com/
Click here for listings of LGBTQ movies, TV series, podcasts and community organizations. Do you have an event to add? Email [email protected]
Help keep the Bay Area Reporter going in these tough times. To support local, independent, LGBTQ journalism, consider becoming a BAR member.

---