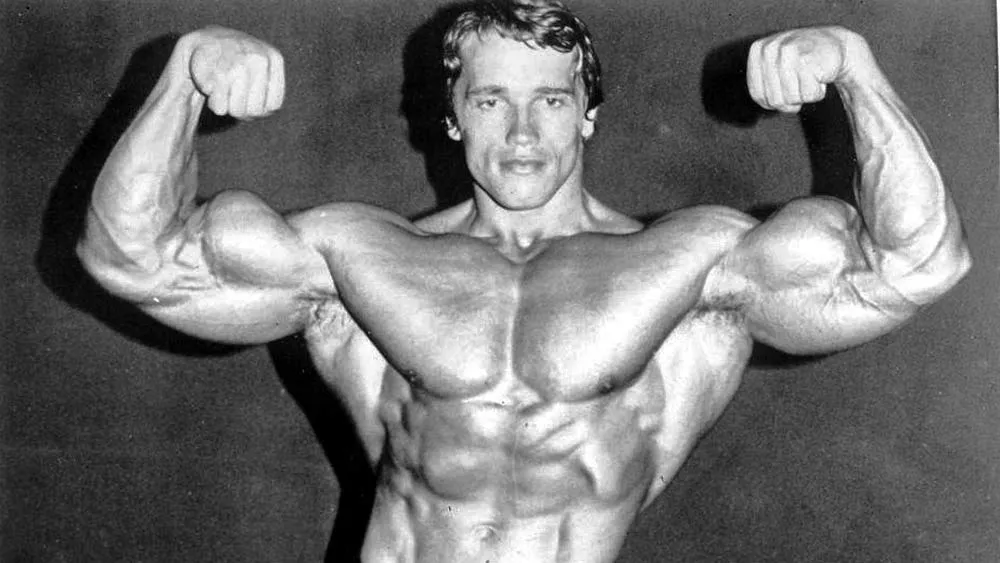 Schwarzenegger's Interest in Body Building 'Freaked Out' his Parents; They Thought he Was Gay
Muscled movie star and former governor of California Arnold Schwarzenegger panicked his parents as a teen; they thought the posters of "naked men, oiled up" meant he was gay.
In fact, Schwarzenegger relates in the new Netflix documentary "Arnold," his fascination with body building was part and parcel with his interest in girls, UK newspaper the Daily Mail reported.
Schwarzenegger began training with weights at age 15, and one of his heroes was British bodybuilder Reg Park, "who was named Mr Britain in 1949," the Daily Mail recalled. "He then won the Mr. Universe [competition] in 1951, 1958 and 1965, while he also starred in five films, four of which he featured as Hercules."
It was seeing those very movies as a youth in Austria that sparked Schwarzenegger's interest in bulking up.
"I was so amazed by this body, I just could not get it out of my mind," the "Terminator" actor says in the doc. "The testosterone was kicking in, getting interested in girls was kicking in, everything started happening."
The budding bodybuilder – who would go on to win the Mr. Universe title himself at a mere 20 years of age, as well as become a highly successful action movie star – "put up multiples posters and pictures of Reg and other famous body builders around the time such as Chet Yorton and Frank Zane on his wall," the newspaper account detailed.
Those posters – and the lack of any posters showing the female form – prompted his mother's worries, Schwarzenegger recounted.
"My mother got freaked out. She said, 'All his friends have girls above their bed. My son doesn't have one girl up here. Look at that. It's only naked men, oiled up. Where did we go wrong?'"
As for his father, Schwarzenegger recalled, "'My dad was like, 'You are looking in the mirror when you train, what is that all about? You are too into yourself... If you want to use your muscles, go chop wood.'"
Schwarzenegger has related the tale before. The Daily Mail recalled that "during an interview in 2012, Arnold also recalled the moment when his mother actually called the family doctor to ask if something was wrong with her child.
"He claimed that she said: 'Is there something wrong? Is my son turning south here? All his friends have girls on the wall and he has only men oiled up with little briefs on.'"
"However, the then-teenager simply wanted to find a way to make it out to America and he believed that building his body was the way to achieve that dream."
He dreamed big, he got big, and he made it – big.
---
Kilian Melloy serves as EDGE Media Network's Associate Arts Editor and Staff Contributor. His professional memberships include the National Lesbian & Gay Journalists Association, the Boston Online Film Critics Association, The Gay and Lesbian Entertainment Critics Association, and the Boston Theater Critics Association's Elliot Norton Awards Committee.