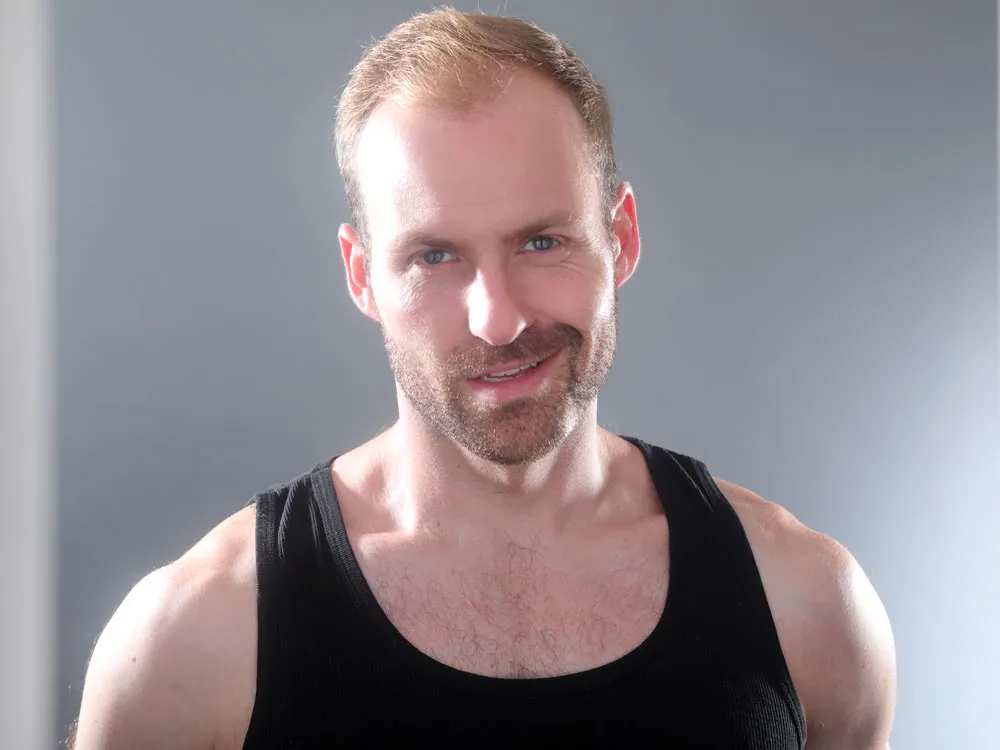 On the Rise: Actor John Toon Makes His Mark in Hilarious 'Pooph' Ad
There may not be a funnier and more dynamic personality pushing a product than John Toon, the buff, bearded, fast-talking spokesperson for Pooph, the odor eliminator that is so safe he sprays it in his mouth. Toon makes a convincing case for the product in the 120-second spot, doing so with a cheeky brashness that is quite hilarious.
But who is Toon? According to his IMDb page, "John Toon is an actor from Dearborn, Michigan and lives in Brooklyn, NY. He began acting at the age of 18 at Henry Ford Community College under his mentor Gerry Dzuiblinski, a theater professor. John comes from a theatrical background and this has helped him bring his film and TV characters to life even more so. Most people know John through his comical and lighthearted view of life."
That view of life comes through in the spot in which he demonstrates the product with a focus group. Wearing a Pooph T-shirt that accents his buff physique, Toon sprays the product on pets, a litter box, a trash container, and even what appears to be cartoon feces to show its effectiveness. But where Toon scores is as a spokesperson in his demonstrative style. "Pooph takes 'stink' out of the situation!" he pitches with such conviction that he may have you heading to the product's webpage. "If it's not Pooph, it stinks!" he ends the spot.
But aside from this memorable ad, Toon has quite an extensive acting resume including such series as "American Horror Story," "The Equalizer," and "The Plot Against America," as well as the lead roles in such indie films as "There's Something Wrong" and "Chantage." He is also featured on the web series "Austintatious" (episodes on YouTube) in which he plays the best friend of the series' lead, actor/comedian Austin Greene. It is described on its website as "a comedy, drama, variety show based out of New York City. 'Austintatious' provides non-stop comedy & drama entertainment through this website & YouTube."
Toon fully leans in to the 'bro' character, but does so with a wink and a nod, as seen in this commercial audition he did not get, which is also something of a very homemade workout video.
Check out pics from Toon's Instagram:
---