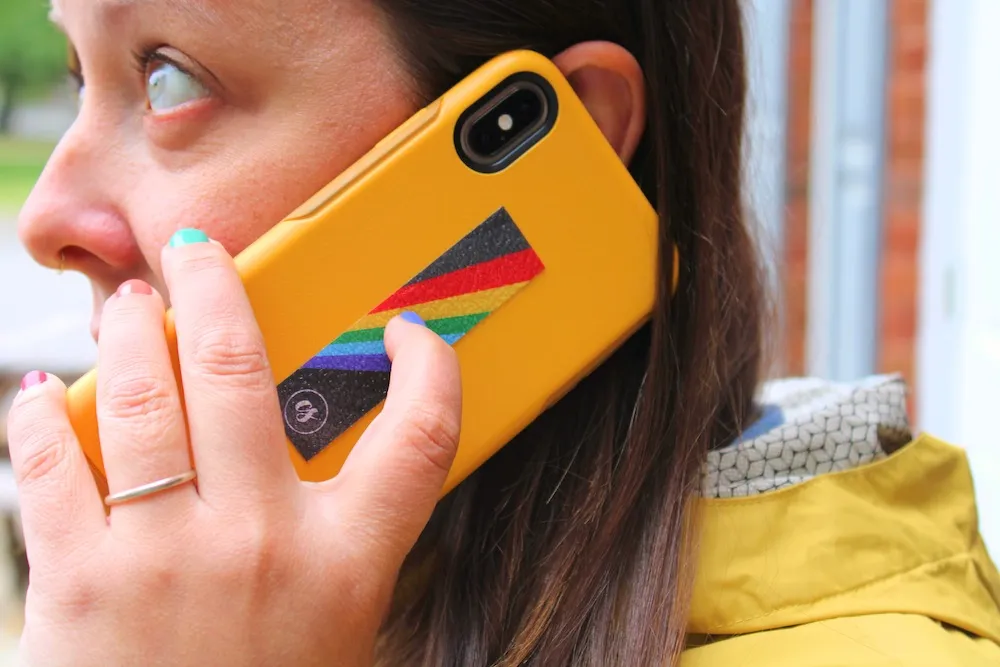 Calm Strips Invent a New Way to Stay Calm and Carry On
Anxiety. Talk about a word that carries a lot of weight these days. For the past two years, it feels like the world has been spinning off its axis. But it doesn't always take a pandemic for that pit in your stomach to kick in or fidgety, restless behavior to manifest. Sometimes the best solutions are the simplest, as proven by Calm Strips inventor and founder Michael Malkin.
"As someone who has dealt with social anxiety and situational anxiety for as long as I can remember, I've found that what helped me to kind of calm down or to ground myself in that moment is touch," says Malkin, who took the advice of a friend and wrapped painter's tape around his fingers as a soothing, sensory method.
Though not functional for everyday use, the method worked, easing Malkin's extra energy and unease. "Maybe there's something here because I can't be the only person who needs a tactile tool like this that you can bring with you anywhere," he thought. "Something like a fidget spinner or fidget cubes, but less clunky and cumbersome, and way more discreet."
Malkin's creation – Calm Strips – capitalize on that sensory stimulation in a reusable adhesive with surface texture. Available in "soft sand" or "river rock" textures, the peel-and-stick Calm Strips are ideal for your phone, desk, water bottle or any other smooth, flat surface.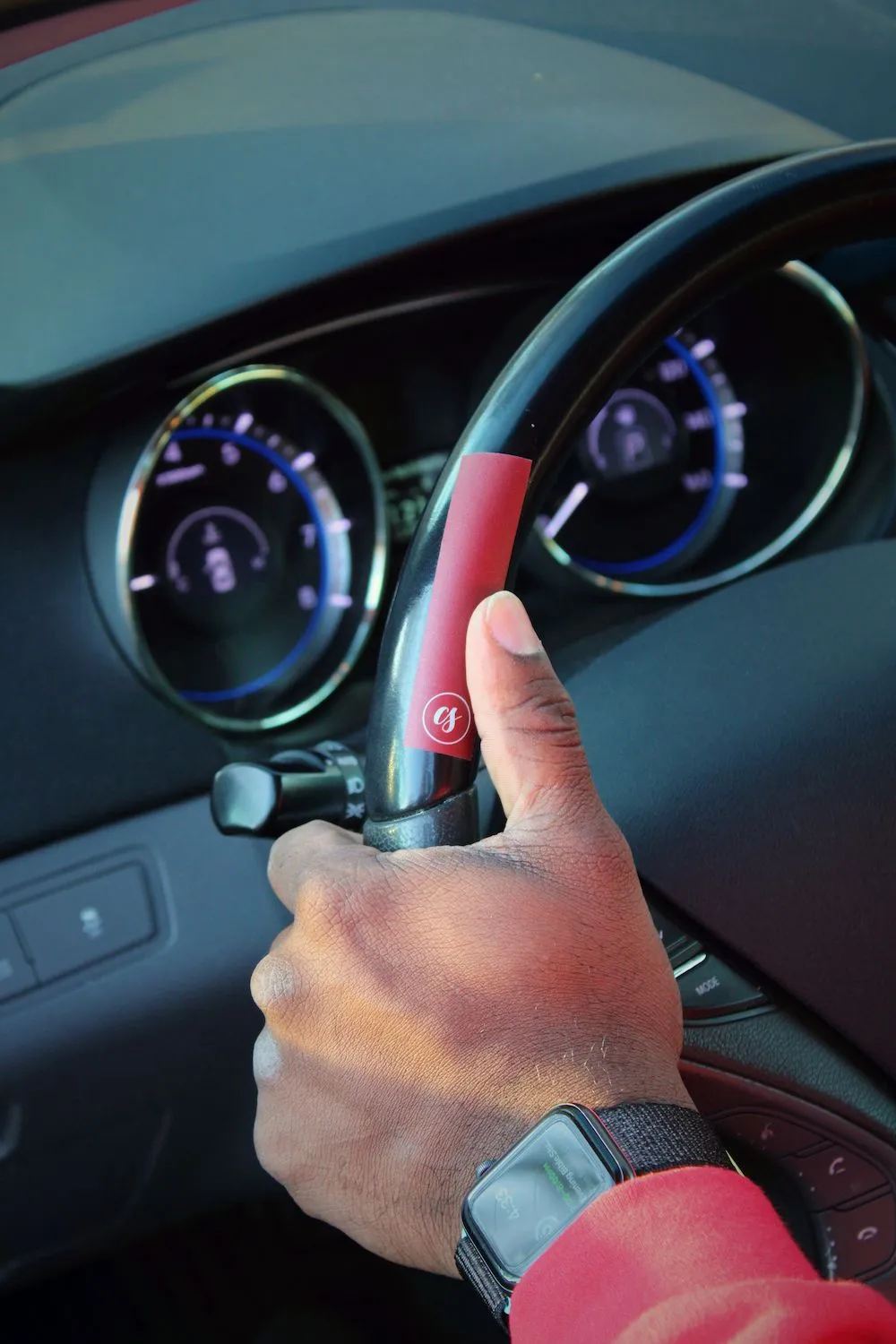 Why Are We So Stressed Out?
Isn't it obvious? Not necessarily. Many factors contribute to body-focused repetitive behaviors, including diagnoses of ADD, ADHD and autism. But social and environmental cues can have an impact, too.
The National Alliance on Mental Illness highlights several factors impacting LGBTQ+ mental, including coming out, rejection, trauma, substance use and inadequate mental health care. However, even small actions can make a big difference.
Tony Award winner ("Jagged Little Pill") Lauren Patten identifies as an "out queer woman" and has found soothing release from Calm Strips. Unfortunately, the pandemic's impact on Broadway devastated the theater community, and shortly after Patten returned to her award-winning role, the production announced its closing.

"My anxiety has definitely gone up over the past 6 months ... NO IDEA WHY," Patten wrote on social media. "These lil things stick on any surface (I've got them on my computer and back of my phone) and are a tactile way to soothe yourself during stressful and anxious moments. I've been scratching them when I want to pick or bite at my nails, which is a fun anxious habit I've had forever! Wanted to share because not only are they helpful, but they are made by a small business that started during the pandemic and they are helping so many folks out!"
Dr. Jen Wolkin, a licensed psychologist and clinical neuropsychologist, confirms what Patten and many others have experienced, saying that we often use fidgeting to "offload" some of the cognitive work to process anxiety. "Repetitive motions can theoretically lower our stress hormone cortisol levels, helping us focus away from potentially negative, unhelpful rumination and into our present moment experience."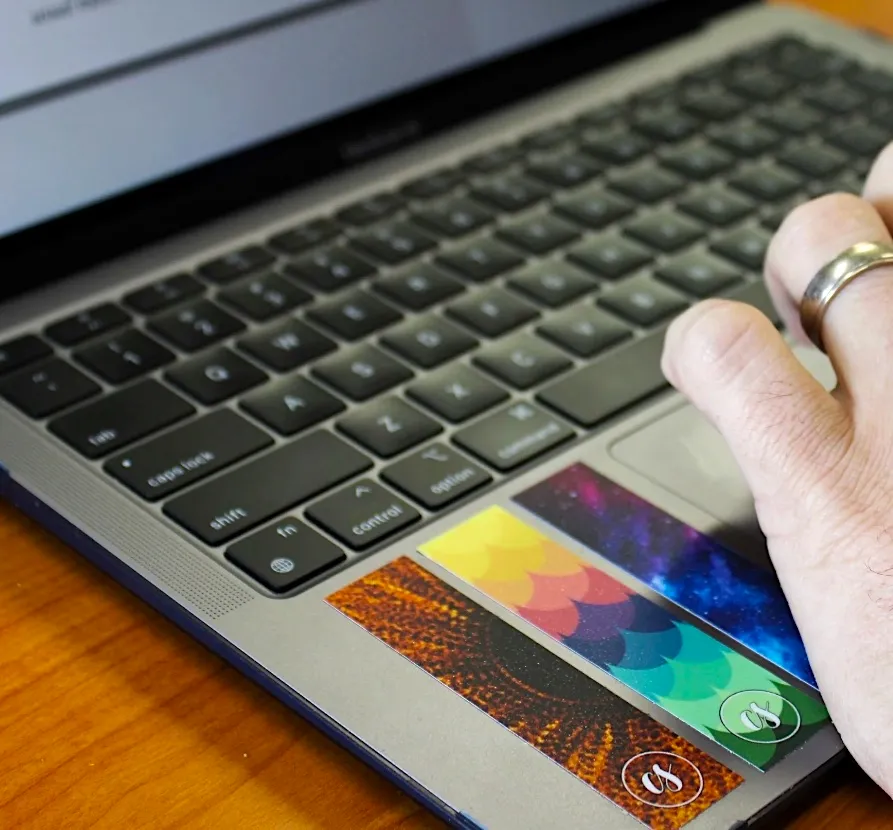 And They Look Cool, Too
Measuring .8 x 3.2 inches, Calm Strips offer an on-the-go solution for deflecting some of the physical manifestations of nervous energy. Made from polypropylene and latex-free, Calm Strips also provide an opportunity to embrace your style.
We love the Prismatic for rainbow-inspired Pride and the original Radiant design by Mel Eatherington, winner of Calm Strips' first-ever art contest. Other new releases include Phases, which showcase the sun and moon phases, and Wolf Moon, an electrifying celestial pattern.

Affordable enough to buy some and share others, Calm Strips are available in various bundles, including a Variety Set, Gift Set, and Space and Travel collections.
The pandemic has taught us that small actions can have a significant impact. Finding simple ways to take care of ourselves shouldn't drain our bank account or create more complicated commitments in an already hectic world. Following his dream to bring Calm Strips to a larger market, Malkin recently ventured into dangerous waters on the hit ABC show "Shark Tank" and emerged with a deal (pending) with investor Robert Herjavek, proving that anything is possible when you stay calm and carry on!

---