1 thru 15 of 2256 Stories
The federal government outlined an ambitious, potentially costly new plan to restore Atlantic salmon in the United States, where rivers teemed with the fish before dams, pollution and overfishing decimated their populations.
Archaeologists have discovered a fresco in an ancient Pompeii residence that portrays the mythological hunter Narcissus, who fell in love with his own reflection.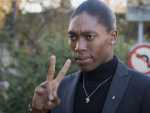 Caster Semenya arrived at the Court of Arbitration for Sport on Monday for a hearing in a landmark case that will challenge science and gender politics.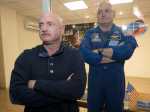 Nearly a year in space put astronaut Scott Kelly's immune system on high alert and changed the activity of some of his genes compared to his Earth-bound identical twin, researchers said Friday.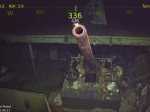 A research vessel funded by the late Seattle billionaire Paul Allen has discovered the wreckage of an American aircraft carrier sunk in the South Pacific during World War II.
In January, the World Economic Forum called pandemics one of the greatest risks to business and human life.
An El Nino, which can alter weather worldwide, has formed but it's so weak and late that it shouldn't be a big deal, U.S. forecasters said.
The U.S. government will lead an ambitious effort to develop technologies to recycle lithium-ion batteries from electric vehicles, cellphones and other sources to ensure a reliable and affordable supply of metals crucial to battery production.
A harpoon flung from a satellite has successfully captured a piece of pretend space junk, like a whale. The British-led experiment is part of an effort to clean up debris in orbit, hundreds of miles above Earth.
Memory and thinking skills naturally slow with age but now scientists are peeking inside living brains to tell if depression might worsen that decline — and finding some worrisome clues.
Only two northern white rhinos exist in the world: both are female and neither can bear calves. But scientists have not given up hope of saving the species from extinction.
Hospitalized patients who harbor certain superbugs can cut their risk of developing full-blown infections if they swab medicated goo in their nose and use special soap and mouthwash for six months after going home, a study found.
The climate in New York City in 60 years could feel like Arkansas now. Chicago could seem like Kansas City and San Francisco could get a Southern California climate if global warming pollution continues at the current pace, a new study finds.
A new study suggests the practice of building huge stone monuments spread throughout ancient Europe from northwestern France.
Power-strapped North Korea is exploring two ambitious alternative energy sources — tidal power and coal-based synthetic fuels — that could greatly improve living standards and reduce its reliance on oil imports and vulnerability to sanctions.
1 thru 15 of 2256 Stories