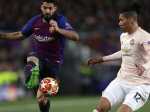 Social media companies did not appear to respond on their networks to the players' concerns despite widespread coverage and support from FIFA for the boycott.
The small list of states that allow either texting while driving or hand-held cellphone use is shrinking after the Arizona House on Thursday overwhelmingly approved a cellphone use ban and sent it to Republican Gov. Doug Ducey.
Love them or hate them, electric scooters are everywhere — zipping along city streets and littered on sidewalks, to the dismay of pedestrians and drivers who must share the road.
Some of Samsung's new, almost $2,000 folding phones appear to be breaking after just a couple of days.
Toothpaste delivered in two days is convenient, but not so great for the environment.
The European Union has approved a copyright overhaul that aims to give more protection to artists and news organizations but which critics say will stifle freedom of speech and online creativity and punish smaller web companies.
Australian electoral authorities have for the first time set up a cybersecurity task force and are working with social media companies to tackle misinformation in the run up to general elections on May 18, an official said on Thursday.
Lyft, which owns Citi Bike, has pulled 3,000 electric bikes from the streets of New York, San Francisco and Washington, D.C., after customers like Buijs complained the bikes were braking too hard.
Russia's lower chamber of parliament has adopted a bill that would expand government control over the internet, raising fears of widespread censorship.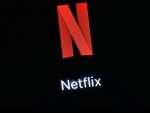 Netflix kicked off the year with the biggest subscriber gains in the history of its video-streaming service, but it still managed to disappoint investors by forecasting a springtime slowdown.