AT&T says it will stop selling all location data from mobile phones to brokers following a report that companies are still selling that information to shadowy companies without customer knowledge.
After Georgia's 2018 elections focused stinging criticism on the state's outdated election system, a study commission voted Thursday to recommend the use of machines that record votes and print a record.
Every year, the CES gadget show brings more devices promising to make life a little bit easier for harried parents.
The Arab world's poorest country has become one of the world's top battlefields for drones. Both the rebels and the Saudi-led coalition fighting them, as well as the U.S., continue to use them for surveillance and attacks.
Max Glauben was 17 and had already lost his mother, father and brother at the hands of the Nazis when U.S. troops rescued him while he was on a death march from one German concentration camp to another.
A new, gambling-focused telecast of Washington Wizards games is just the appetizer to what the team and its TV partner hope will be a more substantial main course: giving fans the ability to place bets in real time while watching games at home.
Robots that walk, talk, pour beer and play pingpong have taken over the CES gadget show in Las Vegas again. Just don't expect to find one in your home any time soon.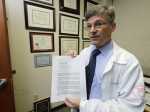 Doctors who specialize in female pelvic medicine say lawsuits by four states, including Washington and California, over products used to treat pelvic floor disorders and incontinence might scare patients away from the best treatment options.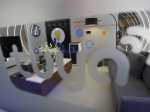 Many of the hottest new gadgets are also the nosiest ones.
The National Institutes of Health is pushing for development of what its director, Dr. Francis Collins, has called a "pain-o-meter." Spurred by the opioid crisis, the goal isn't just to signal how much pain someone's in.