1 thru 15 of 7167 Stories
A free, 8-million strong social network for knitters, crocheters and others in the fiber arts has banned any mention of support for President Donald Trump and his administration.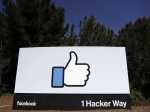 A senior Facebook executive says the social media site is in favor of regulation to address some of the dark problems of the internet.
Territory offer fully cooked meals from local chefs, prepared with insights from nutritionists to ensure what you're getting out of your meal is as bountiful as what's on the plate.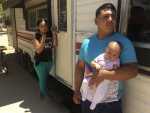 The U.S. Census Bureau is using new high-tech tools to help get an accurate population count next year as its faces challenges tallying people of color who live in remote places and can be wary of the federal government.
The dramatic rescue of a lost hiker in Hawaii recently shows how emerging technology helps search teams more efficiently scour the wilderness for missing people.
Arizona's largest electric company installed massive batteries near neighborhoods with a large number of solar panels, hoping to capture some of the energy from the afternoon sun to use after dark.
Iran has increased its offensive cyberattacks against the U.S. government and critical infrastructure as tensions have grown between the two nations, cybersecurity firms say.
The United States is blacklisting five Chinese organizations involved in supercomputing with military-related applications, citing national security as justification.
A state board in Texas has asked a growing government provider of DNA equipment used in high-profile projects to halt work amid concerns of potentially jeopardized criminal cases.
Americans prefer a space program that focuses on potential asteroid impacts, scientific research and using robots to explore the cosmos over sending humans back to the moon or on to Mars, a poll shows.
Slack's initial public offering is using an unusual approach known as a direct listing. In such cases, a company doesn't hire underwriters or sell new shares to raise money; it simply lists existing shares.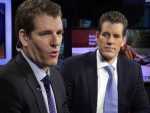 Can a Libra and two Geminis get along? How about Facebook and the Winklevoss twins?
A Florida city agreed to pay $600,000 in ransom to hackers who took over its computer system, the latest in thousands of attacks worldwide aimed at extorting money from governments and businesses.
The Federal Trade Commission is in the late stages of an investigation into how Google's YouTube handles children's videos, a probe prompted by complaints that the company failed to protect kids who used the service.
The head of Russia's MiG warplane manufacturer says his company is entering the drone market, and sees pilotless fighter jets as the future.
1 thru 15 of 7167 Stories