Trolls
'Trolls'
"Trolls" is the caramel popcorn you can't get out of your teeth. It's the pop song you can't get out of your head. A flashy, fun, fever dream of a kids' movie, the latest from Dreamworks Animation is exhausting if you don't have the proper mileage in your gas tank.
It's the type of film that makes me want to apologize to my parents for all the quotable fluff I made them endure when I was a tyke. Kids are going to be mirroring lines and singing songs from this particular movie for years. In those regards, "Trolls" is great-something the kids will love and adults won't hate, since it's as quick and painless as a cotton candy colored Band-Aid. Unfortunately, it has just about as much weight.
This isn't the worst thing in the world, but when the animation industry is hit with one stunning Pixar film after another, magnificent anomalies like Laika's "Kubo and the Two Strings" from this year, or even Dreamworks' other, better entries, such as the "Kung Fu Panda" films, a movie like "Trolls" feels merely like a delightful detour. But sometimes detours are delightful, and "Trolls" tries damn hard to be just that.
It often succeeds. The songs are fun. The animation is colorful. The characters are whimsical. The story is a tad odd, but I dug the zaniness of it. Our titular trolls are going about their lives of singing, dancing and hugging, until large monsters called Bergens (strongly resembling Laika's "The Boxtrolls") find them and resume a once-annual but long-lost tradition of eating them.
Eating trolls is the only way the Bergens can be happy, a weird allegory to antidepressants or other types of drugs that seems weird for a kids movie (there's a point where the Bergen's actually sing "Clint Eastwood" by Gorillaz, a song entirely about drug use).
There's also a bit of a thematic disorder happen here. "Trolls" desires strongly to reach similar heights of substance as Pixar's "Inside Out" with a plot that deals exclusively with emotion -- it's okay to be sad, happiness can come from strange places, etc. -- but it does so in such an aggressively playful manner that the message doesn't necessarily come across.
At once a fantastic opportunity to get the kids out of the house, a catalyst for spending 50 dollars on popcorn and candy, and a film that holds its weight in similar sugary stuffing, there are countless things worse to do than "Trolls" on a Saturday afternoon. It's a light, airy delight at times, and a bit of a convoluted concoction at others, but all in all it's a deviation I welcomed as I tapped my toes, flashed a few smiles and was thoroughly entertained.
These "Trolls" got game. It's just a matter of how much you're willing to play.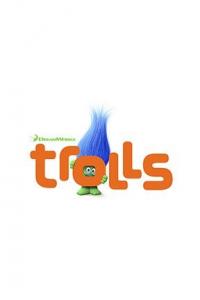 Info
Cast
Voice of Poppy :: Anna Kendrick
Voice of Branch :: Justin Timberlake
Voice of King Gristle :: Christopher Mintz-Plasse
Voice of Creek :: Russell Brand
Voice of Bridget :: Zooey Deschanel
Voice of King Peppy :: Jeffrey Tambor
Voice of Chef :: Christine Baranski
Voice of Biggie :: James Corden
Voice of Guy Diamond :: Kunal Nayyar
Voice of Cooper :: Ron Funches
Voice of Satin and Chenille :: Icona Pop
Voice of Harper :: Quvenzhané Wallis
Voice of King Gristle Sr. :: John Cleese
Voice of DJ Suki :: Gwen Stefani
Voice of Aspen Heitz :: Ricky Dillon

Crew
Director :: Mike Mitchell
Director :: Walt Dohrn
Screenwriter :: Jonathan Aibel
Screenwriter :: Glenn Berger
Producer :: Gina Shay
Executive Producer :: Dannie Festa
Production Design :: Kendal Cronkhite-Shaindlin

×
Related Story
Read More »