A Man Called Ove
Rolf Lassgård stars in 'A Man Called Ove'
If at first Hannes Holm's adaptation of Frederick Backman's novel "A Man Called Ove" looks like another comedy about a crotchety old man learning to embrace life again thanks to an unexpected new friendship, well, yes and no. There's certainly that element to the story, but there's so much more, as well.
Within the space of a year, Ove (Rolf Lassgård) loses both his wife Sonja (Ida Engvoll) and his job of 43 years. What has he got to do with himself other than make his daily rounds of the neighborhood where he's long been a leading force for order? It's not like anybody even respects his efforts to make sure that the rules of the neighborhood are enforced. He's universally regarded as something of a loathsome old goon, and even his old friend Rune (Börje Lundberg) -- now a stroke victim who spends his days sitting unresponsive in a wheelchair and tended to by his wife Anita (Chatarina Larsson) -- has long been estranged, thanks to the unimaginable betray of Rune having replaced Ove as head of the neighborhood association (not to mention Rune's having purchased a BMW when any good Swede knows enough to stick with Saabs).
The truth is, Ove has never exactly been full of joie de vivre, at least not outwardly, and with Sonja gone life no longer makes sense -- not to himself, and not to us, either. At least, not until the film starts showing us Ove's life history, in a series of flashbacks that take place mostly during his futile (and often comical) suicide attempts.
It's in these flashbacks that we see how Ove became the rigid, though self-sufficient, man he grew into. He's played as a child by Viktor Baagøe and as a young man by Filip Berg, and both actors bear sufficient physical resemblance to Lassgård to sell the role. What's more, Berg finds both the reserve and the tenderness in the character -- a feat matched by Lassgård, too, though later in the film.
If the suicide attempts provide natural breaks in the flow of the story in which to fill us in on Ove's past, it's the arrival of chaotic new neighbors Parvaneh (Bahar Pars) and Patrik (Tobias Almborg) that hook him into life once more and draw him onward. Patrik is, like most people, the very antithesis of Ove's old-school self-sufficiency; Parvaneh, however, is a fireball: Bossy and fearless, she charges ahead, a quality that she's relied upon for survival as an emigre.
Bit by bit, Ove begins to become entwined in the lives of those around him -- first Parveneh and Patrick and their two daughters, and then one of his wife's former pupils, and finally a young gay man who has been thrown out by his homophobic father -- until his competence and leadership become anchored once again in his community. The morale is unmistakable, and if treated shallowly the film would be tepid; but this is a study of a life in full, and the ways in which people connect deeply and fulfill one another. At its heart is a sweet love story, but around the margins are stories of other sorts -- funny, dramatic, tragic, but all of them human and uplifting.
Gaute Storaas' score adds authenticity to the film and matches Holms' direction, which preserves Ove's fundamental sense of right and wrong and his need for order while allowing him to grow more flexible and resilient. Göran Hallberg's cinematography effectively defines the different time periods and locales, as does Jan Olof Ågren's production design.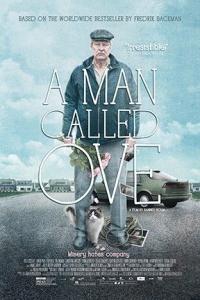 Info
×
Related Story
Read More »
Kilian Melloy serves as EDGE Media Network's Associate Arts Editor and Staff Contributor. His professional memberships include the National Lesbian & Gay Journalists Association, the Boston Online Film Critics Association, The Gay and Lesbian Entertainment Critics Association, and the Boston Theater Critics Association's Elliot Norton Awards Committee.