1 thru 10 of 1200 Stories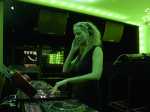 Locked down due to the coronavirus pandemic, the nightclubs in the German capital have decided to keep the beat going — at least online.
Cancellations and postponements in the entertainment industry continue to mount as the world reacts to the new coronavirus spreading globally.
Ricky Martin and Enrique Iglesias are hitting the road together!
The Rolling Stones are returning to some North American cities where they haven't played in years.
Madonna has canceled another tour date from her "Madame X" tour, saying she won't be able to perform in London on Jan. 27 due to injuries.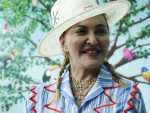 Madonna is cancelling another concert from her "Madame X" tour for medical reasons, following her decision to nix a Boston show back in November.
DC natives Lionize opened a packed show for with Wolfmother all the way from Australia for this East Coast tour show at the 9:30 Club.
Boston, MA
The ninth edition of Boston Calling will offer over 54 performances from musicians, artists, bands and comedians across three stages at Harvard Athletic Complex over Memorial Day Weekend (May 25 - 27).
Boston, MA
Music fans attending the 2018 Boston Calling festival will not go hungry - or thirsty - as there will be over 150 menu items to choose from this year.
The Pavilion at Fire Island Pines has announced its summer DJ lineup. The summer vacation mecca will host some of the country's top DJs to let the music play from Memorial Day, to Labor Day.
1 thru 10 of 1200 Stories