Thousands are marching in Northern Ireland to demand that the region's leaders permit same-sex marriage.
The Pride Cup in 2019 will be a Virtual Sport-A-Thon & FunRaiser, an online event where people everywhere can participate and be part of the Red Shirt Pride Day Around the World.
To celebrate Boston Pride Week, Faneuil Hall Marketplace is hosting the 19th annual Pride Day @ Faneuil Hall filled with family fun and entertainment all day on Saturday, June 1.
The Capital Pride Alliance has announced the headliners for the 2019 Capital Pride Concert, presented byHOT 99.5 & PRIDE Radio.
The San Francisco LGBT Pride Celebration Committee has rolled out more community grand marshals and other honorees ahead of this year's parade and festival in June.
Boston Pride announced that it is commemorating the 50th anniversary of the Stonewall Inn uprising with a series of events, highlighted by a Community Forum at historic Faneuil Hall on June 3, 2019 at 7 pm.
"American Idol" contestant Todrick Hall, Queens native Robin S., International House Artist Beth Sacks are the headline entertainers who will bring the crowd to their feet with their exciting mix of pop, rap, R&B and house music.
Boston Pride announced today that 24 recipients of the 2019 Boston Pride Community Fund grants have received a total of $43,610, a record amount.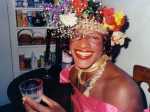 Boston Pride announced that the organization is naming Marsha P. Johnson as the Champion of Stonewall Honorary Marshal for the 2019 Annual Boston Pride Parade.
Boston Pride announced that tickets are on sale for the 7th annual Pride Night @ Fenway as part of 2019 Boston Pride Week (May 31 — June 11).