Responding to stinging criticism, President Donald Trump has abruptly reversed his plan to hold the next year's Group of Seven world leaders' meeting at his Doral golf resort in Florida.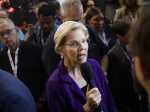 The impeachment inquiry is so ingrained in the 2020 campaign that there's little point in bringing it up.
Long after more flamboyant colleagues flamed out of President Donald Trump's favor amid ethics scandals, low-profile and folksy Rick Perry survived in the Cabinet in part by steering clear of controversy. Until now.
The impeachment investigation into President Donald Trump has thrust Washington into a political crisis. And Trump keeps adding to the chaos.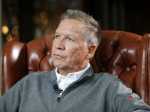 Former Ohio Gov. John Kasich, who ran against President Donald Trump in the 2016 Republican primary, said Friday that he supports impeaching the president — but isn't ready to call for his removal from office.
It's Hillary Clinton vs. Tulsi Gabbard on the sidelines of the 2020 presidential race. The Hawaii congresswoman fought back unsparingly after Clinton appeared to call her "the favorite of the Russians" in a recent interview.
It wasn't too long ago that Donald Trump derided presidential executive orders as "power grabs" and a "basic disaster." He's switched sides in a big way: In each year of his presidency, he has issued more executive orders than did former President Obama.
The State Department has completed its internal investigation into former Secretary of State Hillary Clinton's use of private email and found violations by 38 people, some of whom may face disciplinary action.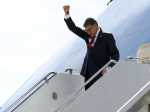 Energy Secretary Rick Perry announced Thursday that he will leave his job by the end of the year, saying that under President Donald Trump the nation is nearing energy independence.
President Donald Trump tweeted it as evidence of House Speaker Nancy Pelosi's weakness. Pelosi raised it as a banner of strength.