Gay Boston: The Latest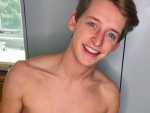 A British healthcare worker left his job as a medical assistant after six years to pursue a full-time OnlyFans career after receiving a one-percent raise.
YouTube personality, businessman and musician Jeffree Star was hospitalized after a car crash in Wyoming.
The "Bridesmaids" and "Barb and Star Go to Vista Del Mar" comedic co-stars are teaming up again for a live-action Disney movie about Cinderella's evil stepsisters.
Luke Evans turned 42 on April 15 and shared a post on Instagram in which he sported a salt-and-pepper mustache and beard while spinning in a make-up chair on the set of a new project.
Earlier today, HBO Max announced the second season of "Legendary," the streaming service's hit ballroom competition show.
Liberty University has filed a civil lawsuit against its former leader, Jerry Falwell Jr., seeking tens of millions in damages after the two parted ways acrimoniously last year.
With Mother's Day and Father's Day around the corner, CBD can be that unexpected gift to elevate the celebration and help loved ones feel their best.
Brothers Osborne released their new single "Younger Me" this week, inspired by T.J. Osborne's experience coming to terms with his sexuality and eventual decision to come out as gay earlier this year.
British actor Helen McCrory, who starred in the television show "Peaky Blinders" and the "Harry Potter" movies, has died, her husband said Friday. She was 52 and had been suffering from cancer.
Days after coming out to the public as gay in an interview with "Good Morning America" this week, "Bachelor" star Colton Underwood took to Instagram to share his first post since his reveal.
Students, parents, and alumni rallied outside a Utah high school after a student reportedly cut down a Pride flag that hung in a welcoming gesture as part of a Diversity Week.
"Summertime" is the most LA thing you will do this year.
Mickey's high-waisted red shorts and Minnie's polka-dot flared skirt with a sensible yellow heel won't be changing any time soon, but for Disney Park "cast members" (aka employees), new policies indicate that times are changing.
Hackers cracked a database belonging to gay hookup app Manhunt, and stole the information of more than a half million users, including "usernames, email addresses and passwords," the company confirmed.
Crypto rewards credit cards are the newest incentive-style payment option meant to reward users via the ability to earn cryptocurrencies. But how do they work and are they right for you?
More than a dozen consumer groups and three federal employee unions are asking the U.S. government to stop using vehicles in its fleet with unrepaired safety recalls.
In a Washington, D.C., suburb, Black and Latino barbers are busting myths about the coronavirus vaccine while clipping hair.
Airport chaplains have become close witnesses to people's worsening mental condition. "No doubt, the pandemic has accelerated the need for our services to a new level," said the Rev. Greg McBrayer.
A new study says leaving middle seats open could give airline passengers more protection from the virus that causes COVID-19.
In certain circles of San Francisco, a case of syphilis can be as common and casual as the flu.