Gay Boston: The Latest
Using a local approach, everyday people in cities without strict mask mandates take covid-19 safety into their own hands to protect themselves and their neighbors.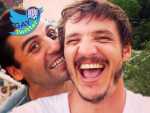 It's another round up of the best tweets from Gay Twitter. This week includes reactions to hilarious dating app convos, Adele's new song, Billy Porter's Harry Styles comments and more!
After a week of intense fan speculation, news sources have confirmed that out celebrity JoJo Siwa and her girlfriend, Kylie Prew, have split.
Welcome to EDGE's New Music Friday, our guide to the best singles and albums released every week! This week, Lana Del Rey shares her second album of the year, Elton John returns with a collaborative album, ABBA releases another new song and more!
Like the scruffy look, tattoos are ubiquitous with queer men. Here are some thirst-trapping IGs.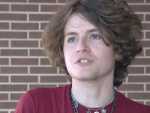 Six male students, and one non-binary student, are suing after being suspended by a Texas school district for refusing to cut their hair short in conformity with a dress code they say is discriminatory.
Millions more Americans just became eligible for COVID-19 boosters but figuring out who's eligible and when can be confusing.
South Korea's Justice Ministry on Friday blocked the army from appealing a landmark court ruling that said it unlawfully discharged the country's first known transgender soldier before she was found dead earlier this year.
"RuPaul's Drag Race" alum Bob the Drag Queen — one of a trio of drag artists who star in HBO's docuseries "We're Here" — opened up about Dave Chappelle's controversial Netflix special.
Alec Baldwin fired a prop gun that killed a woman at a Santa Fe movie set.
In the West, churches are opening up to LGBTQ rights. Not so in Africa.
"Ron" doesn't necessarily go wrong, but it never finds its footing.
An extraordinarily rare coin with a face value of just pennies when it was minted in mid-17th century New England could sell for the equivalent of about $300,000 when it's put up for auction.
South Korea's first domestically produced space rocket reached its desired altitude but failed to deliver a dummy payload into orbit in its first test launch on Thursday.
Here are some of the government funding options that are still available to help small businesses in the time of COVID — and how to get them.
There are a number of new models on the horizon that promise big improvements. Here are five of them coming out in the next three to six months that Edmunds' experts believe will be worth the wait.

This year's fashion shows revealed a roster of eye-catching models that celebrate diversity and beauty in all its forms.
U.S. regulators signed off on extending COVID-19 boosters to Americans who got the Moderna or J&J vaccine, saying anyone eligible for an extra dose can get a brand different from the one they received initially.
As a demographic, LGBTQ+ people like to travel — that's a fact. But what's less objective, and more subject to debate and individual circumstance and preference, is where we like to go, and why.
Just because you are in the middle of staying healthy and safe during the pandemic does not mean you have to forget about your sex life; you are your safest sex partner, and this toy can help you become your best partner, too.