Gay Boston: The Latest
"Queer Eye" star Jonathan Van Ness jumped in when Marjorie Taylor Greene tweeted a comparison between Magic Johnson's HIV status and an unvaccinated NBA player being benched.
Cuba's socialist government recently published a draft Family Law and asked for public comment ahead of a referendum, creating an unusually public clash over policy on the island where Pentecostal churches have been growing.
Shawn Lang, a longtime Connecticut activist for people living with HIV and AIDS, as well as those impacted by opioid addiction and domestic abuse, has died. She was 65.
The MTV Europe Music Awards will be held Nov. 14 in Hungary, the network said Tuesday, reaffirming and defending the location despite the country's recent passage of legislation widely condemned as anti-LGBTQ.
A Russian court on Monday outlawed a radical online group that has become infamous for its racist and sexist views.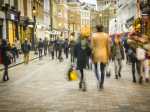 Life has returned to normal for millions in Britain since coronavirus restrictions were lifted over the summer. But while the rules have vanished, the virus hasn't.
Progressive prosecutors around the country are increasingly declaring they just won't enforce some GOP-backed state laws, a strategy at work in response to some of the most controversial new changes in recent years.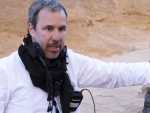 It was the eyes that drew Denis Villeneuve to "Dune."
More COVID-19 booster shots may be on the way — but when it's your turn, you'll get an extra dose of the original vaccine, not one updated to better match the extra-contagious delta variant.
A House committee tasked with investigating the Jan. 6 Capitol insurrection is moving swiftly Tuesday to hold at least one of Donald Trump's allies in contempt as the former president is pushing back on the probe in a new lawsuit.
Rhode Island Pride returns with a schedule of events that includes the 20th anniversary of the illuminated Pride Parade.
Boston, MA
"Mamma Mia!," the international musical hit currently at the North Shore Music Theatre through October 17, remains fun because, well, it makes you feel good.
Everyone's favorite action figure is now starring in his own big screen blockbuster as Paramount reboots the cinematic franchise.
A Los Angeles realtor came up with a novel approach to get attention with one property - posting nudes of himself around the house.
Near the Twizzlers and Sour Patch Kids at It'Sugar are random items — fidget toys, fruit-shaped soft jelly candies — that earned a spot on the candy store's shelves because they went viral on TikTok.
Inflation at the wholesale level rose 8.6% in September compared to a year ago, the largest advance since the 12-month change was first calculated in 2010.
There are a number of new models on the horizon that promise big improvements. Here are five of them coming out in the next three to six months that Edmunds' experts believe will be worth the wait.

Billy Porter slammed Vogue's Harry Styles cover. "I created the conversation [about non-binary fashion]."
The ability to get a COVID test — and timely results — can vary widely nationwide.
Australia's Queensland state announced plans Monday to open up to vaccinated travelers, ending the status it has enjoyed throughout the pandemic of remaining virtually free of COVID-19.
Just because you are in the middle of staying healthy and safe during the pandemic does not mean you have to forget about your sex life; you are your safest sex partner, and this toy can help you become your best partner, too.