Gay Boston: The Latest
Ahead of a June 20 encore presentation on Lifetime of her movie filmed in Michigan, "Prayers for Bobby," Sigourney Weaver shared why the topic of LGBTQ suicide prevention is "still as relevant as ever."
Actor Michael Cimino identifies as straight but he continues to receive death threats for playing a gay character in Hulu's "Love, Victor."
"Loki" actor Tom Hiddleston says he's "pleased" his character is finally and officially gender fluid.
"You're Out!" had a double meaning this past Friday as the Los Angeles Dodgers honored the LGBTQ community.
France on Wednesday eased several COVID-19 restrictions, with authorities saying it's no longer always mandatory to wear masks outdoors and halting an 8-month nightly coronavirus curfew this weekend.
Out "Saturday Night Live" cast member Bowen Yang opened up about the surprising idea — and last-minute creative frenzy — that led to the show's instantly classic "gay iceberg" sketch.
A recent study by Family Equality indicates that regardless of annual household income, 45 to 53% of LGBTQ millennials plan to become parents. But planning and actually having a baby are two different things. Enter Prelude Fertility.
Earlier this week, it was announced that social media influencer and ex-YouTuber Tyler Oakley will be one of the guests at "YouTube Pride 2021" that will be broadcast on June 25 in the U.S.
"Pose" star Angelica Ross once had a "handsome" fiancé and says it "would have maybe worked had I chosen to be stealth, live in his shadow and protect his image" — but she chose otherwise.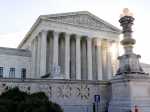 The Supreme Court on Thursday unanimously sided with a Catholic foster care agency that says its religious views prevent it from working with same-sex couples as foster parents.
EU members agreed Wednesday to add the U.S. to the list of countries for which they should gradually remove restrictions on non-essential travel.

Dietrich de Velsa's fanciful and frolicksome 1980 film, long lost, has been rediscovered. PINKLABEL.tv presents a 2K scan of a new answer print, adding to its library of erotic classics.
An investigative report has uncovered more than two dozen companies that wave the rainbow flag during Pride Month, but contribute to anti-LGTBQ politicians.
There are still industries that invest heavily in their websites so that people with limited device space and those who prefer to carry out tasks in a simpler manner have that option.
A new platform, created in partnership with SAGE and LifeCents and supported by the Wells Fargo Foundation, is helping LGBTQ elders reduce financial stress and rethink how to budget and strategize for the future.

Leasing a car now provides a number of advantages over a traditional financed purchase. To start with, you don't have to put as much money down.
A Colorado baker who won a partial victory at the U.S. Supreme Court in 2018 for refusing to make a wedding cake for a same-sex couple violated the state's anti-discrimination law by refusing to make a birthday cake for a transgender woman.
"Based on the basic principles of how vaccines work, we do think that the mix-and-match regimens are going to work," says Dr. Kate O'Brien, director of the World Health Organization's vaccine unit.
Thailand plans to fully reopen to vaccinated foreign visitors by mid-October as the government seeks to restart the crucial coronavirus-devastated tourism industry, the prime minister announced Wednesday.
Shawn Paul Mazur and Matthew Blue presented New York City's longest running Sunday Rooftop party at the Monarch Bar in Midtown, with great music by BJ DJ Dawson and the amazing Queen host Skye Walker.