Gay Boston: The Latest
The pandemic may be keeping out country singer Steve Grand from performing, but it is giving him the opportunity to explore one of his passions — men's underwear.
Australian Harry Jowsey was the break-out star from Netflix's hit reality show "Too Hot Too Handle" this past summer. And a recent trip to California's Venice Beach showed as to why.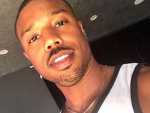 Not long after People magazine named actor Michael B. Jordan the Sexiest Man Alive, the "Creed" star revealed what he's planning next: Joining OnlyFans.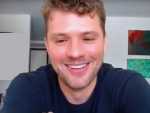 Ryan Phillippe looking back at his teenage stint playing a gay character on a soap opera and his breakout movie "Cruel Intentions," revealed that his parents "shunned" him out of disapproval of an early gay role.
One former Black porn star says looking back after seven-plus years outside the industry, it's clear it was "a whole toxic environment of white supremacy and racism, completely all the time." Has anything changed?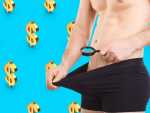 Size does matter, and smaller is more profitable, at least with men's incomes.
Why aren't there more out professional sports players? A new report suggests the reason isn't just homophobia.
Two staff members of the Daily Mail walked the NYC streets in dresses after conservative pundit put down Harry Styles for doing so on the cover of Vogue. Did anybody care?
On Saturday, Wentworth Miller spoke out on Instagram about his resistance to having his "Prison Break" character come out as gay in a potential reboot of the series.
Internationally famous gay penguins Sphen and Magic are now proud parents for the second time to a new baby chick.
David Dinkins, who broke barriers as New York City's first African American mayor, but was doomed to a single term by a soaring murder rate, stubborn unemployment and his mishandling of a riot in Brooklyn, has died. He was 93.
Boston, MA
Forget the pandemic and get happy! SpeakEasy Stage Company celebrates its 30th Anniversary with a virtual concert. Producing Artistic Director Paul Daigneault shares details about the Nov. 19 premiere.
J.D. Vance's election-year explainer to liberal America about the white underclass that fueled Donald Trump's rise has been reborn as blandly overbaked awards bait.
International air travel could come booming back next year but with a new rule: Travelers to certain countries must be vaccinated against the coronavirus before they can fly.
IBM apologized to a former employee, Lynn Conway, a trailblazing computer scientist who revolutionized the way computer chips are designed and manufactured, for firing her in 1968 for being transgender.
With the breaking news this week that Pfizer's COVID-19 vaccine shows 95 percent efficacy, the idea of traveling again may be in the not-so-distant future. But who will lead the charge?
General Motors says a pending breakthrough in battery chemistry will cut the price of its electric vehicles so they equal those powered by gasoline within five years.
Let the gift-giving begin! Whether you're looking for comfort foods, stocking stuffers or healthy alternatives, 'tis the season for celebrating all things food and drink
Americans who do choose to fly will be subject to evolving COVID safety policies that vary by airline, a result of the continuing lack of a unified federal strategy.
Millions of Americans bought tickets to fly somewhere for Thanksgiving before the nation's top public health agency pleaded with them not to travel for the holiday.
Our look back from the Epic at the Roxy archive when it was Boston's primo nightlife choice continues with these pics.