Topics :: drug addiction
What you put into your body directly relates to recovery, Recovery Unplugged, a national addiction care organization with locations all over the country — and the importance of physical well-being shouldn't be minimized.
A drug and alcohol rehab unlike any other, Recovery Unplugged uses music to affect change in clients right down to their souls — the place where true healing happens. Here is one woman's story.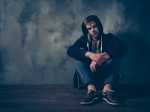 Recent research has revealed that young queer and trans men in Canada make a significant effort to buy substances from "trustworthy" sources, including members of their peer and sexual networks.
Music-based addiction treatment network Recovery Unplugged offers an innovative approach for women seeking treatment and long-lasting recovery.
Aerosmith songwriter Richie Supa shares how music is a fundamental part of Recovery Unplugged's addition treatment program.
Recovery Unplugged understands the dangers of addiction and offers a recovery process that includes individual therapy, group therapy, counseling, and aftercare. Within this course of treatment, music actually becomes a recovery trigger.
Recovery Unplugged uses the power of music to help patients heal from alcohol and drug addiction, and the results are proof-positive that music-based recovery can provide long-lasting impact.
Although long derided as pseudoscience and still questioned by many medical experts, acupuncture is increasingly being embraced by patients and doctors, sometimes as an alternative to the powerful painkillers behind the nation's opioid crisis.
The opioid crisis sweeping the US has hidden victims: Tens of thousands of children forced from their homes. The share of kids entering the foster care system due to a parent's addiction has reached a high, fueled by skyrocketing use of opioids.
Rather than working to get people well, a growing number of unscrupulous industry players are focusing on getting patients to relapse so that insurance dollars keep rolling in, according to law enforcement officials.