Topics :: addiction
What you put into your body directly relates to recovery, Recovery Unplugged, a national addiction care organization with locations all over the country — and the importance of physical well-being shouldn't be minimized.
A drug and alcohol rehab unlike any other, Recovery Unplugged uses music to affect change in clients right down to their souls — the place where true healing happens. Here is one woman's story.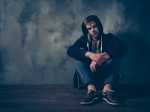 Recent research has revealed that young queer and trans men in Canada make a significant effort to buy substances from "trustworthy" sources, including members of their peer and sexual networks.
Music-based addiction treatment network Recovery Unplugged offers an innovative approach for women seeking treatment and long-lasting recovery.
Aerosmith songwriter Richie Supa shares how music is a fundamental part of Recovery Unplugged's addition treatment program.
Recovery Unplugged understands the dangers of addiction and offers a recovery process that includes individual therapy, group therapy, counseling, and aftercare. Within this course of treatment, music actually becomes a recovery trigger.
While issues like marriage and discrimination laws dominate the headlines, as much as 30% of the LGBTQ+ community are suffering and even dying from alcohol and drug addiction. But why?
More than 2 million people are hooked on opioids. Overdoses from these drugs have killed more than 300,000 Americans since 2000, and they are killing an average of 120 people every day.
In what may be his last significant act as President Barack Obama's surgeon general, Dr. Vivek Murthy released a report Thursday calling for a major cultural shift in the way Americans view drug and alcohol addiction.
There are two fundamental reasons why LGBTQ substance abuse rates are so high: Cultural and political discrimination and lack of culturally sensitive treatment options.