Search Results
A Brazilian Senate report recommended Wednesday pursuing crimes against humanity and other charges against President Jair Bolsonaro for allegedly bungling Brazil's response to COVID-19.
Passenger revenue almost tripled and Southwest Airlines posted a smaller loss that most had expected, despite slowing air traffic in the third quarter with the spread of the delta variant.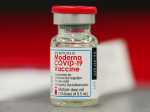 U.S. regulators signed off on extending COVID-19 boosters to Americans who got the Moderna or J&J vaccine, saying anyone eligible for an extra dose can get a brand different from the one they received initially.
Activists worry that a lack of action by the Democrat-controlled Congress on voting rights and issues important to African Americans could spell trouble now and in 2022.
The U.S. on Thursday donated its 200 millionth COVID-19 shot to help vaccinate the rest of the world.
Six couples of varying ages, races, and sexual orientations work with experts to learn new ways to see each other and increase intimacy on Gwyneth Paltrow's new Netflix series "Sex, Love & goop."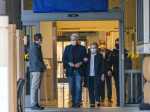 Former President Bill Clinton released a video saying he is on the road to recovery after being hospitalized in Southern California for six days to treat an infection unrelated to COVID-19.
European Union leaders will pressure a defiant Polish Prime Minister Mateusz Morawiecki on Thursday to fall back into line on recognizing that EU law trumps national decision-making.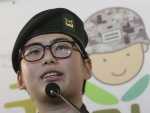 South Korea's military said it will appeal a landmark court ruling that struck down its decision to discharge the country's first known transgender soldier before she was found dead earlier this year.
A new art gallery kicks off its opening on October 26 with the work of six different artists. The gay couple who own Schlomer Haus Gallery, located in the Castro/Duboce district, hopes to draw art fans from all over.