1 thru 10 of 30505 Stories
Anderson Cooper spoke with David Hart, the husband of an ICU doctor who died last month of COVID-19 and heard about how Hart discarded his PPE to say his goodbyes.
Now, more than ever, we're turning to famous TV actors and actresses and popular reality stars to whisk us away (if only for an episode) to a world other than our own.
TMZ is reporting that a "small militia" from the FBI raided controversial YouTuber Jake Paul's home in the Los Angeles neighborhood of Calabasas.
An adult male entertainment company is seeking participants in a "no load refused gang bang" to be filmed next month. But are they skirting COVID guidelines?
Ohio Gov. Mike DeWine, an early advocate among Republicans of wearing masks and other pandemic precautions, tested positive Thursday for the coronavirus just ahead of a planned meeting with President Donald Trump.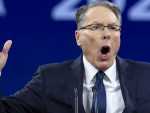 New York's attorney general sued the National Rifle Association on Thursday, seeking to put the powerful gun advocacy organization out of business.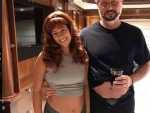 Jerry Falwell, Jr. phoned into a morning radio show in the wake of an Instagram photo that showed him standing next to a woman who was not his wife, with both their trousers unzipped and a beverage in his hand.
The online bond hearing for a Florida teen accused of hacking prominent Twitter accounts was interrupted Wednesday by rap music and pornographic videos from users who apparently disguised their names.
Facebook has deleted a post by President Donald Trump for violating its policy against spreading misinformation about the coronavirus.
Fourth of July gatherings, graduation parties, no-mask weddings, crowded bars — there are reasons the U.S. has racked up more than 155,000 coronavirus deaths, by far the most of any country.
1 thru 10 of 30505 Stories