1 thru 10 of 3191 Stories
Before Jeffrey Epstein's jailhouse suicide last year, his defense hinged on a 2008 deal with federal prosecutors in Florida over his alleged sexual abuse of multiple teenage girls.
The prison inmate who claims to have been Aaron Hernandez's prison lover is speaking out about their relationship, alleging the "former football star was his 'right hand man' and that they 'did everything together.'"
British socialite Ghislaine Maxwell was arrested by the FBI on Thursday on charges she helped procure underage sex partners for financier Jeffrey Epstein.
A 19-year-old Detroit man has been sentenced to three life terms in prison with no chance of parole for gunning down two gay men and a transgender woman who authorities believe were targeted because of their sexual orientation.
Prosecutors charging Patriots owner Robert Kraft with twice buying sex from massage parlor prostitutes will try to save their case this week by arguing to an appeals court that his rights weren't violated when police secretly video-recorded him in the act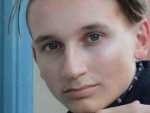 An 18-year-old Louisiana man is in intensive care after being violently attacked in a hook-up date gone bad. His family calls it a hate crime, but local police didn't agree. Now the FBI is involved.
The family of a Louisiana man who was stabbed over the weekend is calling the assault a hate crime, but police said the evidence doesn't support that.
One man is dead and 11 people suffered non-life-threatening wounds in a shooting in Minneapolis, police there said early Sunday.
A new proposal to give Georgia a law penalizing hate crimes rolled onto the runway Thursday and promptly went back to the hangar for more work.
Moving swiftly in the cases of the murders of two transwomen last week, law enforcement officials have indicted one suspect in Ohio and issued an arrest warrant for another in Philadelphia.
1 thru 10 of 3191 Stories