Top Story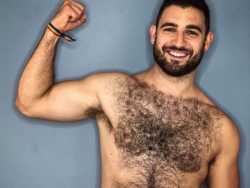 When Mr. Gay World 2020 had to be put off to next year, the plan was for first runner-up from 2019 to serve an interim term. Then an ironic twist emerged - one with a heroic tinge.
1 thru 10 of 54227 Stories
The white Minneapolis police officer who knelt on George Floyd's neck was arrested and charged with murder Friday.
Minnesota Gov. Tim Walz apologized to CNN, saying he takes total responsibility for the arrest of one of the network's crews Friday as they reported on violent protests in Minneapolis following the death of George Floyd.
A woman who says Harvey Weinstein raped her when she was 17 is among four plaintiffs in a new lawsuit against the imprisoned movie mogul, the latest court action accusing him of decades of vile sexual behavior.
When a same-sex couple living in Ohio were targeted with a malicious act of vandalism, they responded with constructive action by raising money for an LGBTQ support group.
Gavin Capps was on an easyJet flight to Iceland when his antics proved disruptive to flight attendants. Then he went too far, groping a male flight attendant.
Police in Tallahassee, Florida shot and killed a transgender suspect in a stabbing death when the suspect pointed a gun at responding officers, media sources report.
After one of his colleague's withheld his positive COVID-19 status for week, out Pennsylvania pol Brian Sims lashed back.
Activists criticized a new Mexican government ad campaign on violence against women Thursday, saying it minimizes the problem and depicts women as aggressors, too.
Fox News Channel's Sean Hannity has emerged as an unexpected critic of the Minneapolis police for their actions in the Memorial Day death of George Floyd.
North Carolina's governor said his administration hasn't received the written safety plan for the upcoming Republican National Convention requested by his health secretary in response to President Trump's demands for a full-scale event.
1 thru 10 of 54227 Stories