Gay Boston: The Latest
The White House has shamelessly taken credit for honoring World AIDS Day "in a way that no president has before," according to Press Secretary Kayleigh McEnany.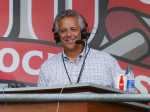 Sportscaster Thom Brennaman is "embarrassed" at having used a gay slur on-air during an August 19 game between Cincinnati and Kansas City.
Sen. Krysten Sinema (D-Ariz.), resplendent in a purple wig and zebra striped shawl, stole the show at the swearing-in of new Democratic colleague Sen. Mark Kelly on Wednesday.
Check out the pics of genderqueer/nonbinary actor Tommy Dorfman (from Netflix's "13 Reasons Why") in and out of the bathtub.
In the most seismic shift by a Hollywood studio yet during the pandemic, Warner Bros. Pictures on Thursday announced that all of its 2021 film slate will stream on HBO Max at the same time they play in theaters.
John Waters picks the best movies of 2020 and they aren't the usual suspects.
You have got to wonder if Sacha Baron Cohen is behind all this.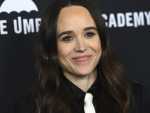 Variety is reporting that Elliot Page, who came out as trans this week, will continue playing the role of Vanya on the hit Netflix superhero series "The Umbrella Academy."
Colombia has been gaining traction as the next hot spot for queer travelers. EDGE chatted with Out in Colombia's Sam Castañeda Holdren about why it's so appealing for the LGBTQ community.
"Law & Order: Special Victims Unit"'s intense drama, "Big Sky"'s race controversy, Johnny Sibilly's fun show, and more TV hits and misses are covered.
Former U.S. Rep. Barney Frank and his husband, James Ready, are suing a construction contractor who they said abandoned the building of their home in Maine.
Hulu's LGBTQ-themed holiday movie "Happiest Season" has shattered records at the streamer - and out writer-director Clea DuVall is saying she'd be interested in following up with a sequel.
Lemonaids Chief Clinical Officer discusses how Lemonaid is at the forefront of making healthcare more accessible and affordable through its groundbreaking virtual platform.
From skateboarding to Fleetwood Mac to learning Cardi B's rump-shaking choreography, TikTok users got creative in a pandemic year with new songs, dances and memes in 60 seconds or less.
People buying their own health insurance have even more to think about this year, particularly those post-COVID-19 patients with lingering health concerns, the "long haulers," who join the club of Americans with preexisting conditions.
Hyundai and Kia must pay $137 million in fines and safety improvements because they moved too slowly to recall over 1 million vehicles with engines that can fail.

Dark circle under your eyes? A complexion that says you haven't left the house in days (or weeks). We're with you, which is all the more reason to gift yourself or your loved one of the best grooming brands for men on the market.
Does being properly hydrated have a transcendent effect on our lives? According to a new poll, hydration may be the recipe for happiness.
Don't travel over the upcoming holidays. But if you must, consider getting coronavirus tests before and after, U.S. health officials urged Wednesday.
Saturdays at London's Heaven Nightclub are getting a little happier - at least, the meals are. New COVID rules say bars must serve "substantial meals" with drinks, and McDonald's is partnering with the club.