Streaming Reviews
The Star Wars saga continues. Following the events of the Clone War, the army that battled for Republic has now turned on the Jedi — but not all of the warriors are on the side of evil.
This haunted house film conveys a commendable message about misogyny. Unfortunately, it lacks propulsion, underutilizes its cast, and doesn't tell its story in a compelling way.
This Netflix series is a mashup of novels "Shadow and Bone" and "Six of Crows," by Leigh Bardugo.
The highly anticipated feature film reboot of the revolutionary video game proves that the franchise that's been kicking around for decades still has a lot of fight left in it.
In a rare TV appearance, Oscar winner Kate Winslet plays a detective who seemingly has the all the problems of the town to solve.
"The Banishing" should have banished half of its ideas in an effort to tell a story that makes a modicum of sense.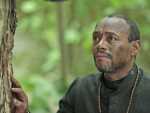 This four-part docuseries is brilliantly written and produced. It's deeply disturbing, illuminating a painful history of global conquest and intricate systems of self-justification. But it overlooks some essential questions.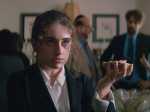 Emma Seligman's witty comedy about a bisexual Jewish woman features stellar performances, sharp writing, and emotional depth. It brilliantly utilizes horror elements to heighten awkward tension.
Disney Animation's latest empowerment spectacle beautifully ups their diversity, while still remaining a standard "let's all work together" empowerment flick.
How one megalomaniac created and lost a $47 billion business which cost thousands of people their jobs whilst he got a $100 mill payout.