Frameline's mission is to change the world through the power of queer cinema. As a media arts nonprofit, Frameline's integrated programs connect filmmakers and audiences in San Francisco and around the globe. Frameline provides critical funding for emerging LGBTQ+ filmmakers, reaches hundreds of thousands with a collection of over 250 films distributed worldwide, inspires thousands of students in schools across the nation with free films and curricula through Youth in Motion, and creates an international stage for the world's best LGBTQ+ film through the San Francisco International LGBTQ+ Film Festival and additional year-round screenings and cinematic events. Learn more at www.frameline.org
Italian/Turkish queer filmmaker Ferzan Özpetek's latest gay dramedy is another sheer joy.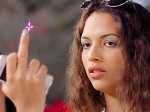 The tale of how a vibrant trans teenager finds acceptance and love.
This film depicts a love for all ages.
This Chilean drama from first time filmmaker Nicol Ruiz Benavides is a joyous tale about it never being too late for self-discovery and personal freedom.
A mid-life crisis has Colm seeking out a 19-year-old hustler, even though neither man considers himself gay.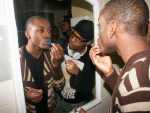 Life for the homeless LGBTQ kids that hang out on Chelsea Piers on Manhattan is far from rosy, but at least there there is a supportive community to which they feel they belong
This taut, informative 80-minute documentary illuminates the hidden history about how LGBTQ activists fought to remove the classification that being gay was a disease.
A tale about coming out as gay and Jewish.
Don't miss this stunning Brazilian film; it's surreal and sexy, literary and cinematically powerful — and explicit in all the right places.
Lynd's totally unmissable movie should be compulsory viewing for anyone that wants to feel a sense of community and appreciate how our past helps to shape our future.