Gay Boston: The Latest
April is shaping up to be Brazil's darkest month yet in the pandemic, with hospitals struggling with a crush of patients, deaths on track for record highs and few signs of a reprieve from a troubled vaccination program.
The death of Prince Philip has left a "huge void" in Queen Elizabeth II's life, their son Prince Andrew said Sunday, as Princess Anne paid tribute to her father as "my teacher, my supporter and my critic."
It was supposed to be a unifying weekend for a Republican Party at war with itself over former President Trump's divisive leadership. But Trump shattered that in his closing remarks to the GOP's top donors when he insulted the party's Senate leader.
On "SNL" this week, the lesbian drama "Ammonite," starring Kate Winslet and Saoirse Ronan, got skewered in a skit called "Lesbian Period Drama."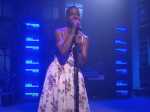 Rapper Kid Cudi was the musical guest for "Saturday Night Live" this weekend, performing two songs off his latest album "Man on the Moon III: The Chosen." But it's his choice to wear a floral dress for one of his sets that has people talking.
Perhaps this season's most polarizing contestant, Kandy Muse could be both sweet and spicy. Her personality took her to the final four but will she win the crown? Here's a recap of her final runway looks — you decide.
Conditions worsened on Sunday at a volcano on the eastern Caribbean island of St. Vincent as loud rumbling, lightning and heavy ashfall were observed and residents reported power cuts.
How do you make "Love Island" more inclusive with LGBTQ contestants?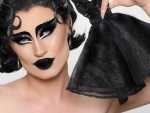 Who do you want to see take the crown on this season of "RuPaul's Drag Race?" Here's a look at Gottmik's entire final runway collection to help you cast your vote!
Chloé Zhao's "Nomadland" continued its tour of dominance through awards season Saturday night, when Zhao took top honors at the 73rd annual Directors Guild Association Awards.
Former President Donald Trump staked his claim to the Republican Party in a closed-door speech to donors Saturday night, casting his populist policies and attack-dog politics as the key to future Republican success.
Boston, MA
"TJ Loves Sally 4 Ever" is a wildly irreverent satire that dissects a sordid slice of American history — the story of President Thomas Jefferson and slave Sally Hemings — with the goal of reimagining the future.
British teen drama "Rocks" and American gig-economy Western "Nomadland" lead the race for the British Academy Film Awards, which are being handed out Sunday during a pandemic-curbed ceremony.
Despite the strongest public support and the most sympathetic president in years, the American labor movement just suffered a stinging defeat -- again.
The United Arab Emirates named the next two astronauts in its space program Saturday, including the country's first female astronaut.
Unlike investment portfolios, annuities or pensions, Social Security is the only retirement income that is guaranteed for life and backed by the full faith and credit of the United States government.
Edmunds' experts have compiled a list of five SUVs that come in a variety of sizes and have unusually low starting prices for their competitive segments.
Beaten down by the pandemic, many laid-off or idle restaurant workers have pivoted to dishing out food with a taste of home. Some have found their entrepreneurial side, slinging culinary creations from their own kitchens.
As many as 60 countries, including some of the world's poorest, might be stalled at the first shots of their coronavirus vaccinations because nearly all deliveries through the global program.
LGBTQ YouTube series Tokyo BTM takes a tourist-friendly, cheeky, and honest approach to exploring all that Tokyo has to offer.
During Boston's annual Gay Pride Parade in June, these establishments are much busier than normal. Here are the top 5 LGBTQ bars in B-town.