Coronavirus Means Lights Down, Not Out, for Boston Theater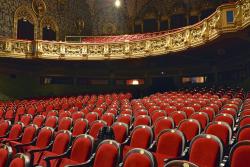 The COVID-19 pandemic has prompted governments at the state and local levels — and, in some European countries, at the national level as well — to implement "social distancing" measures, curfews, and other steps to contain the spread of the virus.

The measures, while necessary for public health, have had profound impacts on business, personal lives, and the arts community, including theater artists. On Broadway, all productions have come to a halt until later this month; in Boston, theater companies have responded in a similar fashion, delayed, curtailing, or canceling productions.

EDGE took the temperature of Boston's theater community by reaching out to a number of people in the theater community. What they had to say revealed the extent of the havoc wrought by the crisis to the theater season, not to mention the financial picture for various companies. Individual actors and playwrights spoke about the impact on their lives and careers. Hanging over every interview was a sense of uncertainty — but there was also a glimmer of promise. More than one interviewee spoke of the COVID-19 crisis as a watershed moment. What the future holds is anyone's guess. But while theaters and concert halls may have gone dark for the time being, the spark of creativity still burns bright, as EDGE heard from those who offered their comments.
House Lights Down, but Not Out

Not atypical of the effect the coronavirus-related shutdown has had on Boston theater companies, the New Repertory Theatre, the company in residence at Watertown's Mosesian Center for the Arts, saw the crisis play havoc with its schedule. The company was forced to cancel all planned performances of "August Wilson's Fences," postpone its production of "Lady Day at Emerson's Bar & Grill," put off (if not scuttle) three touring productions — "Thurgood," "The Scarlet Letter," and "Romeo & Juliet" — and hold off on its annual fundraising gala.

"It's quite a lot of stuff" that's been affected, New Rep's Artistic Director, Michael J. Bobbitt, told EDGE. Though Bobbitt had initially hoped for a minimal delay in opening "Lady Day," he explained that there was only a small window of opportunity in which to do so without having to shift the production to the fall schedule: "Even though New Rep is in residence, they [the Mosesian Center for the Arts] have to rent performance space, and that space is already booked for the summer." (Learn more about changes to New Rep's season at their website.)

The SpeakEasy Stage Company of Boston was similarly affected, as were countless other companies, curtailing their run of Lucy Kirkwood's environmentally-tinged drama "The Children" and postponing a fundraising gala of their own. SpeakEasy's Artistic Director, Paul Daigneault, told EDGE, "As far as the gala goes, of course it's about the money and raising the funds to put on the rest of our season, but also the COVD-19 epidemic prevents us from getting together with all of our supporters and honoring the honorees who have done so much, and also expanding our network of supporters. Part of a gala is not only just the money but also getting new people in the room and educating them about what the company does."

Daigneault went on to say that "programming in the future may be influenced by the damage that the pandemic has done. I never want to limit my boldness in what I'm choosing, whether it be subject matter or size." But, he added, "I already feel the squeeze — I haven't announced the next season yet; some of it is pretty ambitious, and I'm already feeling the squeeze of, 'Can I actually do this next year?' "

Yet to be decided, Daigneault said, was whether to forge forward with the season's final planned production, "Bright Star." "One option would be to move it into next season," Daigneault noted. But that, he said, raises a host of questions: "Does that mean we do one less show next year? Do we add 'Bright Star' to the mix? I don't know what we'll be able to do. And next year is our 30th anniversary, so I'd really love the year to be celebratory and not cautious." (For the latest about SpeakEasy's COVID-19 updates, go to their website.)

It is, of course, impossible as yet to make firm plans when the situation is still in such flux. Noted Matt Chapuran, the Executive Director of The Lyric Stage Company of Boston, "From its beginning, this crisis has been marked by how quickly the ground shifts beneath your feet. It is nearly impossible to make reasonable plans to respond when you can't have a clear sense of when you'll be allowed to open your doors, when it will be responsible to begin producing again, and will audiences come out when you do."

The Lyric found it necessary to curtail the run of the Max Posner family comedy-drama "The Treasurer" and push the Lynn Nottage comedy "Fabulation or, the Re-Education of Undine," a co-production with one of Boston's newest and, perhaps, most exciting theater companies, The Front Porch Arts Collective, back to next season.

"[Lyric Stage Company Artistic Director] Courtney [O'Connor] and I wrestled with the decision to cancel 'Fabulation' for quite a while," The Front Porch Arts Collective's artistic director, Dawn M. Simmons, told EDGE. "We were already at the halfway point of rehearsals, a lot of our design work had been done, and the story and cast were really starting to gel, but with the continued changes in the number of folks who could gather in public, compounded with our weighing the risk for cast and crew, cancellation became the only safe choice."

Calling "Fabulation" a "witty comedy," and contrasting it to the season's earlier co-production with the SpeakEasy Stage Company, "Pass Over," The Front Porch Arts Collective Executive Director Maurice Emmanuel Parent added, "It's important that we show that not all work centered on Black narratives need to have audiences leave the theatre devastated. I am sad 'Fabulation' had to close, but so glad the Lyric decided to move the co-production to their next season."

That shift, noted Simmons, "was another hard decision to make, as we had already decided on producing 'The Light' with Lyric for next season, but I think by the time we are able to gather, the dark humor [and] ultimately positive message in 'Fabulation' will be just what folks are looking for."
Hard-Working Showbiz Artists

The hole blown in the current season by the pandemic has dealt a heavy blow to most, if not all, of Boston's theater companies and arts organizations. But on a more individual level, the people who make the scene thrive have also been impacted. Playwright MJ Halberstadt had just seen his newest play, "Deal Me Out," complete its run when the coronavirus struck. But that fortuitous bit of timing didn't mean that Halberstadt was left unshaken.

"Everything else now, for the foreseeable future," has been postponed, Halberstadt told EDGE. "I hear theater companies saying, 'Oh, maybe such and such will be in May and in June,' but to be honest, I don't think the 2020-21 season is going to go ahead as planned for any of these companies."

Speaking to how the crisis has affected his own creative life, Halberstadt ruminated, "The other thing that's going on is, anything I wrote, anything I invested in before this all happened, feels so completely beside the point. There are projects that meant so much to me that now feel completely pointless. We've hit the reset button. If, as artists, we're creating work honestly, then we're starting from scratch in a lot of ways."

Not so lucky when it came to timing was actor and playwright Michael John Ciszewski, who was starring in a run of Martin Sherman's gay-themed Nazi concentration camp drama "Bent" that was about to commence at the Umbrella Stage Company in Concord when the production was abruptly shut down. (The company also had to cancel its run of the musical "War Paint.") Beyond that, Ciszewski's debut work as a writer, "Everyone Is Dying and So Am I" — intended, Ciszewski said, as the "tentpole" for Open Theatre Project's tenth anniversary season — has been delayed until sometime "between September and December of this year," he told EDGE.

Said Ciszewski: "A production that was slated to open on April 29 was not going to manifest, considering restrictions on gatherings but also — more importantly — concerns around the safety of our company, our design team, and any audiences that we might have hoped to have in a space with us."

Another casualty of the coronavirus crisis was the world premiere production of Kirsten Greenidge's new play, "Our Daughters Like Pillars," which was set for an inaugural run with the Huntington Theatre Company. That production has been pushed back until late in the 2020-21 season, with the company's planned season-ender, "The Bluest Eye," also postponed.

Greenidge's "Our Daughter's Like Pillars" is a family drama that centers around three sisters and their mother. Lyndsay Allyn Cox was cast as Zelda, one of the sisters.

"This is a huge poke in the eye," Cox told EDGE. "This was my professional debut at the Huntington. I've been sort of clawing my way up the theater ladder, starting out in community theater and, through hard work and lots of relationship building, was able to land this awesome role at the Huntington. It was really devastating to have it sort of be halted in this way. I spent a couple of days really moping about it. Then reality set in: We're all experiencing huge changes in our lives. It's just where we are right now."

The play came heartbreakingly close to its premiere before being shut down. "We were two or three days out from starting tech. The set had been loaded into the Wimberly, and we never got to see it," Cox said.

What's more, Cox added, Greenidge was rewriting the play right up to the production's cancellation. "We had a plot change that happened toward the end of our last week of rehearsal, and so technically none of us know how this new version of the play ends!"
Widespread Effects

Cox is also employed as the Director of Theater Arts at Boston Center for the Arts, and from that vantage, too, she was able to see how the theater season had been devastated — along with the companies that stage their work at the Center.

Noted Cox, "The BCA really serves the small, fringe, and midsize companies mostly in our spaces, outside of the Calderwood. Those companies are already [on thin ice] and they've had to cancel shows that were in preview performances; they've had to postpone and cancel shows that were in rehearsal and hadn't even opened yet.

"There's nobody that's going unhit," Cox continued. "The BCA makes some of its revenue on theater rentals and Cyclorama rentals; everyone's being really impacted and we're doing the best we can to get to the other side of this so that we can welcome all the companies back in to do the beautiful work they're been working so hard on."

"I think it's been a pretty rough time for actors and designers and directors and producers — and everybody, really, right?" Cox added. "Everybody! Except maybe people who make Clorox wipes, but they are probably doing all right."

It's not just the theater scene that's been affected. The city's arts scene as a whole has felt COVID-19's seismic impact. One major player on the city's music scene, the Boston Gay Men's Chorus, was unable to move forward with either the Spring or June concerts of its 38th season. Like the Huntington Theater, the BGMC was days away from a premiere of its own: A musical adaptation of writer Tyler Curry and Clarione Gutierrez's children's book "A Peacock Among Pigeons." Music for the adaptation was written by Broadway composer John Bucchino. The piece was co-commissioned by the BGMC and San Diego Gay Men's Chorus.

"This was tremendously disappointing for the hundreds of members who had spent months learning music and preparing to tell the powerful story of 'loving ourselves in our own feathers' with the premiere of 'A Peacock Among Pigeons,' " BGMC Executive Director Craig Coogan disclosed, before offering the reassurance that, "We will find a time to perform this music and give it the premiere that it deserves."

The decision to cancel the balance of the chorus' season was heart-wrenching, but, said Coogan, "Every decision we make is in the overall well-being of our family and keeping them safe."

But Coogan found glimmers of silver linings in the curtailed season.

"I smiled yesterday when I looked at our statistics and saw that in the past three weeks (when physical distancing was kicking in) our video viewership soared 20%," he told EDGE. "It's not financial, we get nominal income from videos — but it means that our outreach is still working. It reminds me the power that our music has to inspire, entertain and bring light to the world. Even in these times of separation, our music is helping the world."

Not that the financial hit has been inconsiderable. In an email sent out to supporters, Coogan noted: "The cost to the Chorus for all this will be upwards of $350,000. In addition to lost revenue, that includes the costs of fulfilling our contracts to the orchestra and everyone who makes the magic happen during the season. There was no question that we would do this. It's who we are. Artists and others dependent on events and gigs don't have the option of working from home."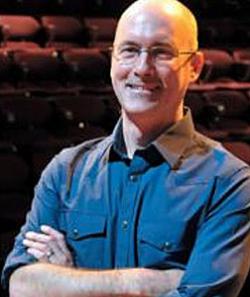 The Principle, and the Cost, of the Thing

There's a cost involved with doing the decent thing; the email noted that "the Boston Gay Men's Chorus faces a crisis of its own. The only way we can make up this lost revenue, which is close to half our annual budget, is through donations." (For more about the Chorus, or to contribute, go to the .) (Full disclosure: This correspondent has been a longtime member of the Boston Gay Men's Chorus.)

Appeals for financial support from the community are ubiquitous, and funding — always a pressing concern for arts organizations of any kind — has suddenly become a more pressing issue. Lost performances mean lost revenues; canceled and postponed productions mean paychecks lost and delayed. No one wants to stiff their casts and creative teams, but ticket sales are a significant revenue stream.

" 'The Children' had two and a half weeks left when we were forced to close," Paul Daigneault said, "and we honored the contracts and paid everybody, union or non-union, to the end of the contract. I felt good about that." Added Daigneault, "We have no plans at this time to lay off any of our staff."

Michael Bobbitt shared some of the particulars of what New Rep has had to deal with on the financial front. "Unfortunately, we had to let go all the artists involved in 'Fences,' " he told EDGE. "Some of the artists — designers and the director — were already in the process, and they were given their first payments. We had in our plan to, when we recover from this, compensate them in some way... maybe a small stipend, but we're not sure what we can do."

In the meantime, the company's office staff are working hard, Bobbitt said, to get ahead of the debit curve.

"[The] box office staff has launched subscriptions for next season, so they are busy calling back people and taking reservations for subscriptions. The rest of the staff is working on getting as much stuff as they can to get us ahead for next season. When we get back in the office it's really going to be all hands on deck on subscription sales, single ticket sales, and fundraising [for] what we're calling the New Repertory COVID-19 Recovery Fund," Bobbitt said. In the meantime, "We are having to dip into our reserves; hopefully, the fundraising will allow me to put some of that back or at least keep us afloat for a while.

"One of my main priorities is preserving the staff and making sure they still have jobs. That is my main priority — keeping revenue coming in so I can keep paying them."

"Thankfully, we have retained the full-time staff, who are all working odd schedules, in new ways, and at every step, they're doing so with a humane, collaborative and as much as possible, a joyful and playful spirit," Lyric Stage's Matt Chapuran said. "But for artists and technicians in Boston, they've seen at least two months of work evaporate overnight."

"I'm appreciative for all the efforts at the federal and state level to ballast the unemployment system and appreciate the push to put a moratorium on evictions because the individuals in our theatrical community are vulnerable and exposed," Chapuran added.

Though Congress just passed a $2 trillion coronavirus relief stimulus package, it remains to be seen how much of that will filter down to the arts. (For details about the federal CARES Act and how it might apply to the arts, read this MassCreative blog post.) Theater makers in Boston are already looking into the possibilities of governmental assistance.

Said Michael Bobbit, "I know the state launched a loan program where small businesses and non-profits can apply for a loan from the state. It is an interest-bearing loan, but I think there's a delay in when those loans have to be paid back with interest. So we might be happy for that. And then I just emailed this morning a petition for the feds to get some relief to the National Endowment for the Arts."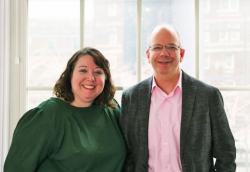 Stepping Up

But it's not all up to the government. If any profession knows what it means to pull oneself up by the bootstraps, it's theater, and there are plenty of supporters ready and willing to help out. Noted Paul Daigneault, "Many of the arts service organizations have been reaching out, mostly at this point to say, 'Yes, we're thinking of you, we know that you're there,' and gathering lots of information.... there have been a couple of grant-making organizations that we have ongoing grant relationships with, who have encouragingly gotten in touch with us and said, 'We're thinking of you, we are evaluating on our end what the best way is to react to this, and we will be in touch with you.' No one has said, 'We are going to come in and pledge X amount of relief to arts organizations' yet. But there's definitely a conversation and an energy around that I'm hearing."

Theater critics sometimes get a bad rap, but truth be told they are as deeply concerned with, and passionate about, theater as anyone. Joyce Kulhawik, President of the Boston Theater Critics Association, has kept tabs on the unfolding situation. Said Kulhawik, "The theater community and its umbrella, and networking organizations (ArtsBoston, Stagesource, MassCreative, WGBH) are aggregating and disseminating for relief funds, benefit funds and the BTCA is now discussing how to channel our monetary award this year to address some of the dire need in the community. Stay tuned!" (Again, full disclosure: This correspondent is a member of the BTCA.)

Audiences, for their part, are not sitting idly by. They, too, have let their support be felt. Michael Bobbitt shared that New Rep is "allowing our patrons to exchange through next season — so we are giving them a credit on their account. The exchange can also be applied to their subscription if they'd like. And then the second thing is that they can turn their ticket into a donation."

Paul Daigneault told EDGE, "We've given the option of a refund or donating the [cost of] the ticket back. While we don't have all the data yet, it has been really encouraging that so many of our audience members have stepped forward to support us by donating the cost of the tickets back, which helps immensely, because the loss from 'The Children' is around $60,000. That's gonna really hit us hard."

Matt Chapuran at the Lyric reported a slightly different experience. "When we canceled a week of performances for 'The Treasurer,' we did see more requests for refunds than I think we would have seen if this had been a blizzard or some other interruption in programming. The anxieties of the virus itself coupled with the stock market collapse and the run on toilet paper all combined alchemically at that moment. For the postponement of 'Fabulation,' which felt much more like a pause, we've seen greater calm, with many supporters offering to donate their tickets back."

Chapuran added that audience members "declining refunds is such a powerful statement right now, not just for cultural organizations but for all small businesses that you support and want to see not just survive this moment, but continue to thrive and grow."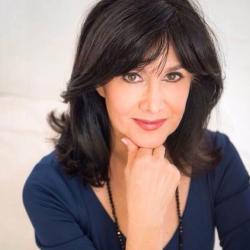 An Intermission — Not An Ending

As the old adage has it, "The show must go on." And it will — eventually. But when? And in what form?

Living in the hyper-connected times means that the pandemic's impact can be countered in ways that would have been impossible only a few years ago. Already, Broadway.com has live-streamed or scheduled a few notable events on its YouTube channel, including a one-night-only revival of Rosie O'Donnell's talk show and a special cast reunion of the 1990s sitcom "The Nanny."

There's no reason to think Boston will be slow in taking up the same sort of innovation. Actually, it already has; Central Square Theater responded to the premature shuttering of The Nora Theatre Company and WAM Theatre's co-production of Dominique Morisseau's play "Pipeline," about race and education, by making a multi-camera video recording of the play available online.

Similarly, Boston University's Boston Playwrights' Theatre announced that their annual "Boston Theater Marathon" of short plays, which had been canceled, has been resurrected in a special "Zoom Edition" as a series of ten-minute short plays that will be put up at Zoom each day at noon. (The Marathon was slated to begin April 1 and continue through May 17, but — as if there weren't enough to have to deal with — hackers sabotaged their efforts, which slightly delayed the project. "BPT is undeterred in its mission to bring attention to the Theatre Community Benevolent Fund and area theatre companies by celebrating new plays with this event," Marketing Coordinator K. Alexa Mavromatis told EDGE on the subject of the hacking attack. "This is a time of uncertainty and struggle for everyone, and our hope is that the BTM can inject a little bit of the fun we all need right now while also offering support to our community.")

Object lesson: Plays might be staged in a black box, but theatrical thinking is forever looking to jump outside boxes of any sort.

"I think there's immediacy because people can't go out to the theater and artists are looking to produce content that they can stream and do live via video conferencing," noted Paul Daigneault. "We might see some of this sooner than we think. I think people are trying to find creative ways to keep theater alive."

Joyce Kulhawik offered her predictions as well, saying, "This is going to be a grand reshuffling of how we do everything, unleashing extraordinary creativity around the use of virtual media in productions, as well as how to communicate and rehearse and prepare."

"I suspect this will break down barriers for the technologically skittish among us," Kulhawik added. "I see new ways of operation that may facilitate efficiency, eliminate unnecessary travel, and creative uses of various platforms as artistic expression. I am also imagining classic works in a new light — imagine something like 'Waiting for Godot,' virtually, with actors in separate locations, traversing the existential void."

"We will never look at life the same way again. The possibilities are refreshing and even exhilarating. I am excited about where this is going to take us!"

The Boston Theater Critics Association's yearly ceremony — the Elliot Norton Awards — has also shifted online for its 38th edition, Kulhawik told EDGE.

"It's ON WITH THE SHOW— VIRTUALLY!!" Kulhawik declared, her characteristic enthusiasm coming through even via email.

"It is more important than ever before that we acknowledge the outstanding work of this past season, among our strongest in many categories," Kulhawik continued. "Our theater community has been among the hardest hit by this pandemic, and we will continue to support them the best way we know how.

"The season, which normally concludes on March 31, was cut short, and not all of the work that our tireless and gifted theatrical community has been working on was able to be seen," Kulhawik acknowledged. "Nevertheless, we will vote on what we were able to see. All of us on the BTCA have been in constant communication, discussing nominations and we will be meeting virtually this week and next to finalize nominations.

"We will announce the nominations — as usual — mid-April via press release (courtesy Kathy Rochefort), in print, and on social media platforms including . Then instructions will be circulated to live stream the 38th Annual Elliot Norton Awards on Monday night, May 11, at 7 pm."

"I think right now theater companies need to be thinking about how to create products that are going to be a lot more flexible in the coming year," MJ Halberstadt said. "I don't think we are going to be able to gather in any way that resembles the way we did last year. I don't know what that looks like. We're talking about complete reinvention, I think."

Craig Coogan sounded a note of indefatigable confidence. "For 38 years the Boston Gay Men's Chorus has come together to sing. It's how we support ourselves and the community... Our Membership Services team is finding ways for members to stay connected and chorus leadership is looking at numerous virtual options as well to make some music and I've been in touch with Eric Whitacre's team for guidance (he created the super popular viral choir a few years back)."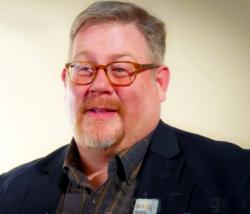 (Theater) Art Therapy

But live theater has a kind of electric charge to it that technology can't (as yet, anyway) replicate, and when normal life resumes, our nation — so starved for human contact and in-person connection — will find the arts waiting to receive them. Said Paul Daigneault, "I do think art can be healing, and I do think once this is all over people will flock back to the arts, because the arts really do help people help and process some of the trauma of the world."

Coogan added, "Reuben Reynolds, [BGMA's] Music Director, says: 'Music isn't music until it's heard.'

"We will sing again. It's who we are and it's in our DNA."

The coronavirus crisis is also inevitably going to exert an influence over the content of those stories. Theater — like any other form of artistic expression, be it books, popular songs, television, or movies — is a way for the culture at large to process and understand large-scale, communal experiences, be they leaps in progress or setbacks social and economic. Just as we've been hearing jokes about a new baby boom later this year, it seems likely that theater makers will be energized and inspired by the widespread COVID-19 shutdown.

Said Matt Chapuran, "I sure wouldn't expect Lyric Stage to seek a bunch of 'How I Survived COVID-19' plays, but I wouldn't be surprised if we doubled down on plays that emphasized joy, human contact, physical contact, and touch."

Paul Daigneault opined, "I've already heard from a couple of people who have said, 'Let's write a play about X,' or 'Let's write about X in a unique quarantine situation.' "

Indeed, on the global theater scene, "The Normal Heart" playwright Larry Kramer is reportedly already working on a play about the current pandemic. Why should art wait to comment on life?

There are also, of course, potential pitfalls waiting in the aftermath. Michael John Ciszewski wondered if a growing momentum for telling stories from a broader demographic might be slowed, and worrying over "the representation of more marginalized voices who are not going to have the access to resources that companies might have felt more comfortable making prior to this."

But Lyndsay Allyn Cox foresaw a vibrant theater response. "My friends and I have about 15,000 different ideas for ten-minute plays, web series... like how about I write a web series about being in the middle of a divorce and being quarantined in my house with my ex-husband?" Cox laughed. "That's a play or a web series waiting to be written!"
Kilian Melloy serves as EDGE Media Network's Assistant Arts Editor. He also reviews theater for WBUR. His professional memberships include the National Lesbian & Gay Journalists Association, the Boston Online Film Critics Association, The Gay and Lesbian Entertainment Critics Association, and the Boston Theater Critics Association's Elliot Norton Awards Committee.
Comments on Facebook