Top Story
UK's Channel Four released a first-look trailer and a still from Russell T. Davies' new series "It's A Sin."
Check out the pics of genderqueer/nonbinary actor Tommy Dorfman (from Netflix's "13 Reasons Why") in and out of the bathtub.
In the most seismic shift by a Hollywood studio yet during the pandemic, Warner Bros. Pictures on Thursday announced that all of its 2021 film slate will stream on HBO Max at the same time they play in theaters.
John Waters picks the best movies of 2020 and they aren't the usual suspects.
You have got to wonder if Sacha Baron Cohen is behind all this.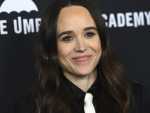 Variety is reporting that Elliot Page, who came out as trans this week, will continue playing the role of Vanya on the hit Netflix superhero series "The Umbrella Academy."