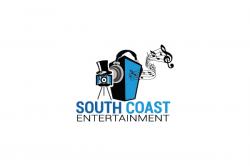 South Coast Entertainment & Photo Booths
Boston Massachusetts

Description
South Coast Entertainment is more than ready to start planning your event with you, whether it be by providing DJ services, computer-controlled lighting shows, a photo booth, or all of the above! From wedding receptions to birthdays and corporate events, South Coast Entertainment has just what you're looking for to make the evening a hit.

At South Coast Entertainment, we are committed to excellence, both in providing service and ensuring our clients' satisfaction. In order to make your memories last forever, we place you--the client--at the forefront, and we work with you to create an event that is just as you imagined and more. In fact, all of our service packages are custom created from the ground up to fit our clients' needs and desires.

Creating an entertaining and memorable experience for our clients and their guests is our utmost concern. In fact, we believe that no other entertainment company does it the way we do, so don't settle for average! Contact us today for more information!