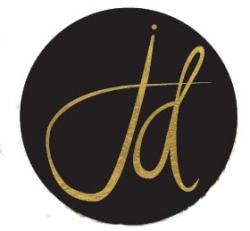 JD Designs
35 Congress St
Suite 302
Salem Massachusetts 01970

Description
JD Designs is an Upscale Event Planning & Design company specializing in the aesthetics that give your event that "WOW" factor! Our approach is like an artist - focusing on the details, while keeping the big picture in mind. JD Designs invites you to use our creative direction to bring out your vision and unique style by creating a stunning event that is a reflection of you!

Our ideal client:
• Clients who like to have fun, are open to new ideas and have fabulous family and friends!
• Would like to make their event stand out!
• Desires assistance coordinating a wedding, product launch, corporate event, fashion show and ad campaigns just to name a few. We're ready to help you create the perfect vision for your event.
• Represents a company or brand they're passionate about and seeks to increase recognition and promote brand loyalty amongst their target market.
• Hosts events in the Boston, Rhode Island, Cape Cod, New Hampshire, Connecticut, New York, Florida, Spain or anywhere their heart desires!