Gay Boston: The Latest
The atmosphere at the 2021 Consumer Electronics Show, held virtually for the first time due to the pandemic, struck a different tone than in years past.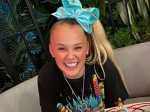 YouTube star Jojo Siwa has confirmed she's gay after sparking rumors earlier this week.
Bob Avian, a Tony Award-winning choreographer who had a role in some of the most beloved and influential shows on Broadway, including "Dreamgirls," "A Chorus Line," "Follies" and "Miss Saigon," has died. He was 83.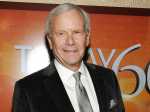 Longtime NBC News anchor Tom Brokaw, once television news' most popular broadcaster as he told viewers about the biggest events of that late 20th Century, said Friday that he's retiring from television.
When Joe Biden took the oath of office as the 46th president, he became not only the oldest newly inaugurated U.S. chief executive in history but also the oldest sitting president ever.
It's a club Donald Trump was never really interested in joining and certainly not so soon: the cadre of former commanders in chief who revere the presidency enough to put aside often bitter political differences and even join together in common cause.
Larry King, the suspenders-sporting everyman whose broadcast interviews with world leaders, movie stars and ordinary Joes helped define American conversation for a half-century, died Saturday. He was 87.
Americans could take some cautionary lessons from South Africa, the nation that fared the worst during the HIV/AIDS epidemic because of the many stumbles and mistakes of its different governments.
Prime Minister Justin Trudeau warned Friday his government could impose stricter restrictions on travelers at any moment in response to new, likely more contagious variants of the coronavirus.
There is some evidence that a new coronavirus variant first identified in southeast England carries a higher risk of death than the original strain.
A Toronto father of a transgender daughter has created a new line of clothing for transgender kids.
In a release this week, Mr. Man, the popular celebrity male nudity site, revealed the site's top searched actors of every year since its inception in 2013.
There weren't enough unicorns and rainbow sprinkles to save Big Gay Ice Cream's original East Village location from shuttering its doors, the latest in a long list of COVID casualties.
Within hours of President Joe Biden's inauguration, the White House website suddenly offered users the option of specifying their pronouns . Equality advocates hailed the sign as a hopeful early step.
President Joe Biden plans to take executive action Friday to provide a stopgap measure of financial relief to millions of Americans while Congress begins to consider his much larger $1.9 trillion package to help those affected by the coronavirus pandemic.
The CEO of Stellantis, the carmaker created from the merger of PSA Peugeot and Fiat Chrysler, said Tuesday that the tie-up will help preserve jobs, factories and the 14 storied brands.
From the British Armed Forces in the 1930s to today's runways, cargo pants have come and gone — but are they finally here to stay?
During the pandemic, hotels in many major cities have offered rooms for isolation and quarantine not just to frontline workers and the homeless, but also to those vulnerable because of their living conditions.
"We need to build our economy back, better than ever, and the Department of Transportation can play a central role in this," the 39-year-old former mayor of South Bend, Indiana, intends to tell the Senate Commerce Committee.
The owner of West Hollywood gay bar Faultline has confirmed an earlier report that the establishment has closed down its longtime location. The bar will hopefully reopen elsewhere in the future.