May 5, 2010
Exclusive: Chely Wright's First Gay Media Interview Now Available on EDGE
Chely Says "I am so excited to be a real member of the gay community"
For Immediate Release May 5, 2010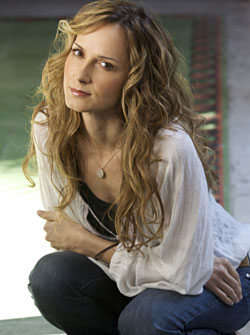 Boston, MA - EDGE Media Network, the largest network of local Gay, Lesbian Bisexual and Transgender (GLBT) news and entertainment sites in the world, today announced it has launched the first gay media interview with Chely Wright, the 39-year old country singer. Wright told People magazine earlier this week that she is gay and is the latest celebrity to come out publicly.

"I would like to praise Chely Wright for coming out in Nashville. It takes great courage to be OUT anywhere today - but especially in country music," said William Kapfer, Executive Vice President, Community Marketing, EDGE Media Network, who authored the interview. "Her resilience and strength are to be celebrated, and underscores her message of hope that is sure to inspire the next generation of LGBT youth."

In the interview, Wright said she's thrilled to finally become a part of the LGBT community. "I have been secretly watching from the sidelines and always wanted to be an open part of it. I felt like I was on the bench, and now I feel like I am really involved. I hope that I am welcomed. I want to be welcomed. I know I will make mistakes, but my intentions are real and pure."

The full interview is available immediately on the EDGE Media Network.
ABOUT EDGE MEDIA NETWORK:

EDGE is an online community destination dedicated to the delivery of local, national and world content targeted to the gay, lesbian, bisexual and transgender (LGBT) community in a fair, entertaining and interactive format. The company publishes online in Boston MA, New York NY, Los Angeles CA, San Francisco CA, Washington DC, Miami FL, Dallas TX, Chicago IL, Las Vegas NV, Philadelphia PA, Fort Lauderdale FL, Fire Island NY, Orlando FL, Providence RI and Provincetown MA. Learn more about EDGE at http://www.edgeonthenet.com.
# # #
For more information:
John Welton
Director Public Relations
415-215-8348
jwelton@edgemedianetwork.com