Gay Boston: The Latest
Boston, MA
The rarely heard Camille Saint-Saëns' opera "Henry VIII" kick-starts the company's Odyssey Opera's 2019-20 season featuring concert and staged operas about the great English dynasty of the 16th century: the Tudors.
The question posed to Pete Buttigieg — gay, married and running for president — came from a supporter at an Iowa campaign stop: What should he tell friends who say America isn't ready to elect a gay man as president?
President Donald Trump repeatedly defended himself Friday against an intelligence whistleblower's potentially explosive complaint, including an allegation of wrongdoing in a reported private conversation Trump had with a foreign leader.
Indonesia's president urged lawmakers on Friday to delay a vote on a proposed new criminal code amid mounting criticism of the bill, which opponents say threatens democracy and discriminates against minorities.
A gay Australian man and his straight brother were "hunted down" by a pack of homophobic teens and viciously beaten, the victim told media outlets. "They were bloodthirsty. They were animals," the victim said.
The second annual edition of the Carnaval des Couleurs will take pace Oct. 7 - 9. It's a great event that brings together the multi-ethnic and LGBTQ communities of Montreal at the Grande-Place of the Complexe Desjardins, with free access to everyone!
Always a pillar of the house music scene for gay and gay-friendly participants, this festival represents a true cult that continues to attract Canadian, American and European fans.
In a recent interview, 2020 Democratic presidential hopeful Pete Buttigieg said he "can't even read the LGBT media anymore."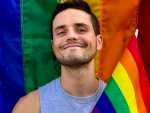 NBC has bought a comedy about a gay father and son called "Like Son, Like Father" from writers Nick Lehmann and Matt Hubbard. The show is now in development
Walgreens and a Google affiliate are testing drone deliveries that can put drugstore products on customer doorsteps minutes after being ordered.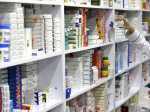 A cheap, daily pill that combines four drugs has been tested for the first time in the United States to see if it works as well among low-income Americans as it has in other countries to treat conditions leading to heart attacks and strokes.
The Washington, D.C., Council is considering legislation that would bar people charged with violent offenses from claiming they acted in self-defense after learning the victim was gay or transgender.

Boston, MA
It is rare that a production so fully embraces the ultimate collapse of Salem society as Tucker does here. It is a chilling reminder of what can happen when we let irrational fears guide us as a nation.
In space, can someone hear you crack?

Thomas Cook, one of the world's oldest and largest travel companies, is facing a race against time to stay afloat.
Rather than moving users' personal data from properties such as WhatsApp and Instagram to the core Facebook platform, the company should put a wall around the services or, better yet, sell them off, a conservative lawmaker said he told Zuckerberg.

It's not too early to think about your holiday travel. Now is the time to save when booking flights.
A General Motors offer to invest $7 billion in U.S. facilities includes $2 billion from joint ventures and suppliers for new plants that would pay workers less than the top union wage, a person briefed on the matter said.
A naïve streak is running through the collections on preview during Milan Fashion Week — with a return to simpler times, yesteryear prints and patterns and unfussy silhouettes.
Meet the vaping hoodie. This high school fashion mainstay — defined by a hood with drawstrings — is now available as a vaping device, ready to deliver a puff of nicotine (or marijuana) anywhere, anytime. Including in the classroom.
Airline customer-service agents say they often get verbal threats from passengers, and sometimes they turn into physical confrontations.
Two Door Cinema club, supported by Overcoats, played to a packed House of Blues crowd on Monday. Check out our review here, as well as their tour schedule together.