Search Results
Sunday night, the Earth will slide directly between the moon and the sun, creating a total lunar eclipse. There won't be another until 2021.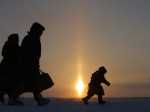 Scientists say the world's permafrost is getting warmer, with temperatures increasing by an average of 0.3 degrees Celsius (0.54 Fahrenheit) over a decade.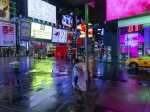 A major winter storm that has brought some of the coldest temperatures of the season covered a large swath of the U.S. in snow as it wreaked havoc on air travel and caused slick road conditions throughout New England Sunday.
Since listing a spare bedroom in his Bernal Heights home on the LGBT-oriented short-term rental site misterb&b, San Francisco resident Alan Lessik has met other gay men from around the world.
Facebook said Thursday it removed hundreds of Russia-linked pages, groups and accounts that it says were part of two big disinformation operations, in its latest effort to fight fake news.
Take a look at the latest menswear fashions from Paris.
It's National Cheese Lovers Day (yes, it exists) so what better reason to indulge in a sampling of dairy goodness?
The Oscars race may have gotten a little clearer Saturday night as the race-themed road trip drama "Green Book" drove off with the top honor at the Producers Guild Awards, winning out over presumed front-runners like "Roma" and ''A Star Is Born."
Justin Timberlake has pulled some sunshine from his pocket for the patients at a Texas children's hospital.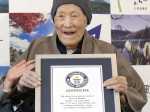 The world's oldest man has died at his home — a hot springs inn — in northern Japan at the age of 113.