New Mexico Gay Rodeo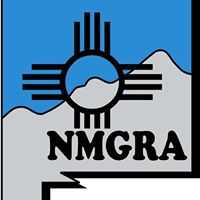 When:
Friday August 11 thru Sunday August 13

Where:
New Mexico Gay Rodeo Grounds
3237 Rodeo Rd, Santa Fe NM 87507

Map It
Visit Website Buy Tickets
About:

The New Mexico Gay Rodeo Association (NMGRA) announces that the "Zia Regional Rodeo" will be held on August 12 & 13 2017 at the Rodeo de Santa Fe Grounds." The 2017 Grand Marshalls from Albuquerque, NM are Matt DiGregory, Co-founder of the Range Cafe, Standard Diner and Freight House Kitchen & Tap, along with his partner, Lou Pellon CFO of Home on the Range, Inc. both of whom have been contributors and supporters of the NMGRA for over 10 years.

The 2017 Community Hero is long time rodeo supporter, Maria Ferrell, of Santa Fe, NM

This is the twenty sixth year for the Zia Regional Rodeo in New Mexico and is put on as a charity fundraiser for New Mexico Charities

The Zia Rodeo competition is one stop along the way of a season-long series of rodeo competition across the US and Canada and will bring the top 20 cowboys and cowgirls, in each of the 13 rodeo events, to qualify for the World Gay Rodeo Finals, to be held in Albuquerque, NM in October 2017 (more info at: igra.com)

All events are at the Rodeo De Santa Fe Grounds (more info at This text will be the link nmgra.orgnmgra.org)

Friday, August 11


6:00pm - Midnight: "Santa Fe Country Dance"


6:00pm - 9:00pm: Cash bar, Food, Royalty entertainment


9:00pm - 11:30pm: Dance with Donny Lee Strickland

Saturday, August 12


11:00 am: Grand Entry/Rodeo Competition, all day, come and go


7:00pm - Midnight: Zia "All New Mexico Dance"


7:00pm - 8:45 pm: Royalty Entertainment Cash Bar, Food


9:00pm - 11:30 pm: Dance with Donny Lee Strickland

Sunday, August 13


11:00 am: Rodeo Competition, all day, come and go


6:00pm - 8:00pm: Cash bar and Food trucks


8:00pm - 10:00pm: Competition Awards Ceremony

Rodeo fans can watch the action for a $15.00 entry fee (children under 12 enter free with adult admission). Tickets are available at the gate or at nmgra.orgnmgra.org under the "Rodeo Header."

Grand Entry starts at approximately 11:00 am for the Friday and Saturday Rodeo performances.

Saturday and Sunday Matinee performances will run all day, both days from 11 am- 5 pm.

There will be food, drink, light alcohol, and western retail vendors in addition to the exciting rodeo action.

Gay Rodeo events include animal friendly calf, team roping, barrel racing and pole bending, and the rough stock events bull riding and steer riding.

There are three special "camp" events that are sure to entertain the crowd, including the amazing and fun Wild Drag Race. A team of three try to get a fully costumed "drag" contestant mounted on the back of a bucking steer. If you have never seen the hilarious and unpredictable Wild Drag Race...now is your chance!

In addition to the rodeo action, NMGRA will hold a country western dance on Saturday night and Rodeo School on August 11, 2017....see nmgra.orgnmgra.org for more information on the Dance and school. A significant portion of the Net Proceeds support New Mexico Charities.

Additional information including how to attend, participate and volunteer for the Zia Regional Rodeo is available as it develops on nmgra.orgnmgra.org

Here's what you need to know:


Skilled cowboys, competitive cowgirls, fast horses and rodeo action


Rodeo De Santa Fe Rodeo Grounds, Santa Fe, NM


$15 daily entry allows you to come and go as you please, Children under 12 free with adult. $25 gets entry to Rodeo and Entertainment/ Dance


We are a very Family friendly event....suitable for children and adults of ALL AGES...the Wild drag race may include some funny wigs and dresses

For TICKETS and all the details go to : nmgra.orgnmgra.org