Drop-In Beading Circle for Queer/2Spirit Femmes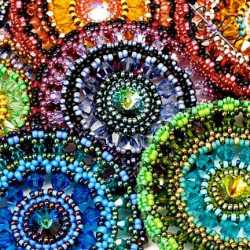 When:
Saturday June 10 at 2:00PM

Where:
800 E Hastings

Visit Facebook Event
About:

Drop-in beading circle for self-identified queer and 2-Spirit FEMMES. Join the members of Virago Nation - Canada's first all -indigenous burlesque collective - to get together, make some art, and generally be together.

This event is free. Supplies are provided. Thanks to the Vancouver Pride Society for funding this event and thanks to Atira and the Enterprising Women Making Art program for hosting us.

We are holding space specifically for femme-identified queers and 2-Spirit (2S) individuals. We will not engage in identity policing; we ask that all interested participants respect community we are holding space for.