Rage Monthly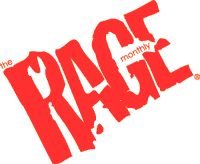 Check out Rage at ragemonthly.com.
FilmOut, now in its 19th year, will take place Friday, June 9 through Sunday, June 11 at the historic Observatory North Park Theatre.
Broadway veteran Davis Gaines takes on the central character, Don Quixote for the La Mirada stage. Here's what he has to say about the role and his art.
Jamie Lee Curtis once said, "Everything you want in the world is just right outside your comfort zone. Everything you could possibly want!" That seems like a succinct definition of Fringe Festivals.
The Long Beach Pride Festival takes place at the 9.4 acre Marina Green Park on Shoreline Drive between Pine and Linden Avenue. The dining options nearby are as diverse as the crowd will be. Here are two wonderful options.
When Alexandra Billings hits the Renberg stage at The Los Angeles LGBT Center's Lily Tomlin/ Jane Wagner Cultural Center with her theatrical cabaret show "S/He & Me," she'll be telling her life story through words and lyrics.
Princess Diana of Themyscira has offered a long and storied career in the pantheon of pop culture. Finally, she's headlining her own movie. It gives us a perfect opportunity to look at the herstory of Wonder Woman.
It is still just as important now as it was back then to remain visible and to show the world we are a united front. Pride events, though to some seem frivolous, are one of the best places to do that.
Featuring a silent auction along with incredible musical performances, the event benefits the chorus's youth outreach initiatives including the Alive Music Project and their annual It Gets Better Tour.
Alec Mapa has delighted people for years with his singular comedy and acting skills. But when he's not performing, Alec finds joy in the laughter and love of the family he's created with his husband, producer Jamie Hebert and Zion, the son they adopted.
Tony and Grammy Award-winner Billy Porter has dedicated his life to the stage and all the beauty-and power-it offers. Music is his platform, and with his latest album, "Billy Porter Presents: The Soul of Richard Rodgers," you'll see his mastery.