Rage Monthly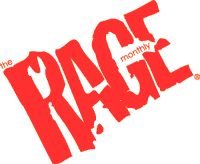 Check out Rage at ragemonthly.com.
When "Kiss of the Spider Woman" scurries into the Welk Resort Theatre to begin its eight-week run this September, it marks a decidedly different spin for the venue.
Now in its 24th year, Long Beach's Q Film Festival has grown to become one of the seaside city's preeminent social events.
Something prideful this way comes... Specifically, the South Bay Pride Art and Music Festival!
The Rage Monthly spoke with Landmark Theatre Company Executive Director and Producer, Mark Wheeler, about how the theatre company was originally seeded.
As citizens, we each have the opportunity and the obligation to help our diverse nation and world heal and build mutually-agreeable, beneficial paths.
Jon Lorenz and Colleen Kollar Smith have done it again with a new show highlighting '90s hit music called "Pump Up the Volume."
Where THC content was once around 10 percent, it is not uncommon to find marijuana with a 30 percent or higher content today, which can lead to toxic reactions.
While at a point in his life and career where he feels confident, Levi is nevertheless unafraid of questioning and taking risks, even if he admits he sometimes doesn't have all the answers.
Actress Tippi Hedren, who famously co-starred with some of our fine feathered-though deadly-friends in Alfred Hitchcock's "The Birds," has long been an animal advocate.
For some people, the process of coming out is a chance to step into that rainbow light and live in our truth. To others, it's just another grey area that divides us from the heterosexual community.