Top Story
A federal appeals court on Monday rejected a bid by former Army intelligence analyst Chelsea Manning to be released from jail for refusing to testify to a grand jury investigating ...
1 thru 10 of 48751 Stories
President Donald Trump was seething.
Indiana Mayor Pete Buttigieg (BOO'-tuh-juhj) is the latest Democratic presidential candidate to agree to hold a town hall meeting on Fox News Channel.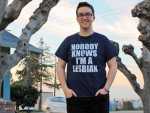 In response to finding anti-gay flyers around McCormick Junior High in Cheyenne, Wy., administrators have decided to ban all things LGBTQ related, including rainbow Pride flags and clothing.
Two brothers who say they helped Jussie Smollett stage a racist and homophobic attack against himself filed a lawsuit Tuesday against the "Empire" actor's attorneys.
If elected in the 2020 elections, Dan Baer would represent Colorado as the first openly gay man to be elected to the Senate.
Whether you're headed to NYC for WorldPride or another iconic locale to celebrate and commemorate the 50th anniversary of the Stonewall Riots, you need a plan. We turned to our travel expert friends at Orbitz for insider tips on what not to miss.
Get swole, prepare a bug-out bag, grab a go-cup and maybe you'll have a better chance of surviving the omnicide.
Hollywood's powerhouse gay glitterati are throwing their support to Mayor Pete's candidacy, with none other than Ryan Murphy set to host a fundraiser for him in June.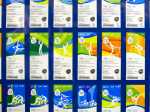 It's Olympic ticket sales time again, perhaps the least understood side of the games.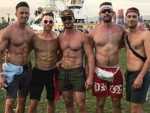 A gay couple who was photographed with Aaron Schock last week recently took to Instagram, apologizing for appearing with the disgraced former Republican Congressman after a Twitter outcry.
1 thru 10 of 48751 Stories