Top Story
Kellyanne Conway's husband is a "husband from hell!" President Donald Trump declared Wednesday, escalating his awkward public fight with the spouse of a top aide.
1 thru 10 of 48284 Stories
An exhibition of art about Michael Jackson is opening in Germany amid fresh controversy over the singer's alleged abuse of children.
America is waiting for special counsel Robert Mueller's report. But anyone looking for a grand narrative on President Donald Trump, Russian election interference and all the juicy details uncovered over the past 22 months could end up disappointed.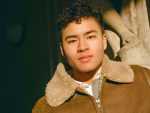 Marvel may still be looking for the actor who's going to play its first openly gay super-powered crime fighter, but DC has taken the step of hiring openly trans actor Chella Man for the role of bisexual superhero Jericho on "Titans."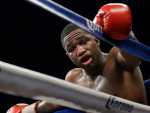 The online feud between pro boxer Adrien Broner and social media personality Andrew C. Caldwell escalated with an Instagram tantrum from Broner that was chock-full of racial and homophobic expletives.
Tax records show that the foundation associated with fast food chain Chick-fil-a, which has in the past expressed opposition to marriage equality, has donated to several anti-LGBTQ groups.
The Trump administration and coal industry allies are insisting that a federal black lung trust fund will continue to pay benefits to sick miners despite a drastic cut in funding.
Gov. Phil Bryant says he's not worried about lawsuits as Mississippi prepares to enact one of the strictest abortion laws in the nation.
Could Aunt Becky be headed to prison? It could go either way, experts say.
A woman who operated a popular YouTube channel featuring kids is facing allegations she used pepper spray to discipline her seven adopted children, and locked them for days in a closet.
The Brazilian Government announced this week that Brazil will allow visa-free entry for U.S. citizens beginning June 17, 2019.
1 thru 10 of 48284 Stories