Top Story
Cracker Barrel says it won't host an event by a Tennessee church whose pastor was a detective who preached that the government should execute gay people.
1 thru 10 of 49604 Stories
Sen. Elizabeth Warren (D-Mass.) and 2020 presidential hopeful signed Taylor Swift's Change.org petition in support of the Equality Act.
President Donald Trump boasted with abandon in launching his 2020 re-election campaign, overreached in excoriating his critics and promised progress on his border wall and health care that is improbable at best.
Researchers on Cape Cod are launching a new study focused on the hunting and feeding habits of the region's great white sharks following last year's two attacks on humans, including the state's first fatal one in more than 80 years.
An alliance of large marijuana businesses had a message for the public Tuesday: We're good corporate citizens.
Police say an American Airlines flight from Pittsburgh to Dallas/Fort Worth was diverted to Oklahoma City because of a drunken, unruly passenger.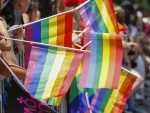 New York's state lawmakers have passed legislation to ban the so-called 'gay panic' defense in murder cases with LGBTQ victims.
The Pulitzer Prize-winning librettist Mark Campbell received a note in late February 2018 from the general director of the New York City Opera: "I may have a project for you, but you have to write quickly."
A former Oklahoma State Supreme Court justice will attempt to resolve a dispute over how to disburse an $85 million settlement of a state lawsuit with Teva Pharmaceuticals.
Researchers say a survey of players in the Australian Ice Hockey League shows homophobic language is often used but that an even higher percentage of competitors would make a gay player feel welcome.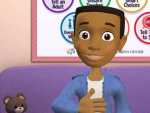 Under financial pressure from sex-abuse litigation, the Boy Scouts are seeking to bolster their abuse-prevention efforts with a new awareness program featuring cartoon videos that will be provided to more than 1.2 million Cub Scouts across the nation.
1 thru 10 of 49604 Stories