Top Story
Too often people die of an opioid overdose because no one's around to notice they're in trouble. Now scientists are creating a smartphone app that beams sound waves to me...
A Houston hospital has removed its president and several other leaders following an unusually high number of patient deaths, including a recent case in which a patient died after receiving a transfusion of the wrong blood type.
The authors of "Whats Your Season? Healing Principles and Recipes for Your Body Type" offer a fresh approach to optimize your health
Two in five Americans feel "too old" to work out, with 41 officially being the age Americans feel too old to exercise.
A recent study out of Oregon suggests emergency medical responders — EMTs and paramedics — may be treating minority patients differently from the way they treat white patients.
A U.S. judge in California on Sunday blocked Trump administration rules, which would allow more employers to opt out of providing women with no-cost birth control, from taking effect in 13 states and Washington, D.C.
One of the country's largest insurance providers has agreed to stop denying all forms of insurance, including life and long-term care insurance, to Massachusetts residents using the HIV prevention medication Truvada.
The National Institutes of Health is pushing for development of what its director, Dr. Francis Collins, has called a "pain-o-meter." Spurred by the opioid crisis, the goal isn't just to signal how much pain someone's in.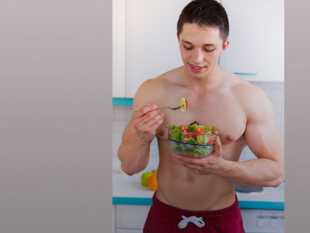 If you're planning to try to lose weight in 2019, you're sure to find a fierce debate online and among friends and family about how best to do it. It seems like everyone has an opinion, and new fads emerge every year.