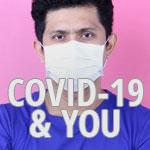 Stories about the LGBTQ community during the epidemic.
With lives and the economy hanging in the balance, Trump said he is hoping the county will be reopened by Easter, as he weighs how to refine nationwide social-distancing guidelines to put some workers back on the job amid the coronavirus outbreak.
Looking for something to watch this week while you remain indoors? EDGE has you covered!
The Centers for Disease Control and Prevention have issues these COVID-19 guidelines for those living with HIV.
Nashom Wooden, also known as the iconic New York City drag queen Mona Foot, has died. Though the official cause of death has not been confirmed, Wooden's friend Geoffrey Mac, a fashion designer, said the performer died after being diagnosed with COVID-19.
A series of missteps at the nation's top public health agency caused a critical shortage of reliable laboratory tests for the coronavirus, hobbling the federal response as the pandemic spread across the country like wildfire.
Here's how exercise affects the immune system in response to the flu and some practical tips on how much people should (and should not) exercise.
Madonna's latest update from her self-isolation is sparking online controversy.
Public health officials are just beginning to grapple with the fallout from the early bungling of testing, which is likely to haunt the country in the months to come.
Actress and singer Rita Wilson showed off another side to her musical repertoire while riding out the virus stuck inside.
The Tokyo Olympics are probably going to happen, but almost surely in 2021 rather than in four months as planned.