1 thru 10 of 3746 Stories
Gay adult star Brandon Wilde is here to make your summer jams a little...steamier.
Today Ghostlight Records releases the soundtrack to "Anthem: Homunculus," created by award-winning writer/director John Cameron Mitchell (Hedwig and the Angry Inch, Shrill) and composer/writer Bryan Weller.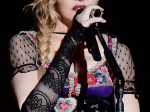 The Boch Center and Live Nation announced today that Madonna will bring her recently announced Madame X Tour to the Boch Center Wang Theatre stage for three performances from November 30th through December 2nd.
Rihanna reveals some new details about her forthcoming ninth album.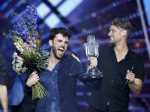 The Netherlands won the 2019 Eurovision Song Contest in Tel Aviv Saturday, with Duncan Laurence's doleful piano ballad "Arcade" crowned champion of Europe's annual music extravaganza.
A benefit gala honoring Linda Perry will include a performance by Rock and Roll Hall of Famers Cheap Trick and appearances from Oscar-nominated actress Juliette Lewis and Perry's wife, Sara Gilbert.
Records show conductor James Levine's company received $936,755 from the Metropolitan Opera in his 47th and final season, a tenure cut short when he was fired as music director emeritus after an investigation found evidence of sexual abuse and harassment.
As part of her ongoing world tour, beloved French singer ZAZ today announced seven more North American concert dates for October 2019, including a Boston date at the newly-refurbished Emerson Colonial Theatre: Saturday, October 5, 2019 at 8 p.m.
The Boston Gay Men's Chorus (BGMC) proudly presents "God Save the Queens," a fun-filled, cheeky celebration of rock and pop royalty from across the pond.
Boston, MA
Coinciding with the start of Boston Pride Week, performances of "God Save the Queens" will take place Friday, May 31 and Saturday, June 1 at 8 p.m. and Sunday, June 2, at 3 p.m. at New England Conservatory's Jordan Hall in Boston.
1 thru 10 of 3746 Stories