PopUps: O-Town's Ashley Parker Angel Reflects on 2018 with Revealing Collage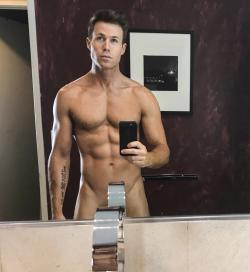 O-Town's Ashley Parker Angel topped EDGE's most-read PopUps feature of 2018. And the singer may rule 2019, too, with his latest Instagram post where he reflects on the past year.

Taking to the picture sharing platform on Jan. 1, APA shared a collage of photos of himself that he took throughout 2018, including a number of revealing selfies. Among the photos included is his eye-popping leggings pic.

He captioned his newest post:

Feeling so grateful for an incredible 2018 and so excited for an even better 2019! Thank you for all the love and support! What are you most grateful for this year? Tell me below, I'm replying back! #newyearseve #topnine #2018

Here's to 2019 and to top-notch APA content!

Check out his NSFW pic below.




This story is part of our special report titled "PopUps." Want to read more? Here's the full list.
Comments on Facebook