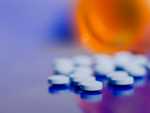 The Health and Human Services Department announced Thursday that California-Based Gilead Sciences Inc. has agreed to donate medications that reduce the risk of HIV transmission for up to 200,000 people a year.
The United Nations' AIDS agency said Wednesday its executive director is leaving the post immediately, following allegations he mishandled sexual assault claims at the agency that is tasked with helping end the HIV epidemic.
Pakistani police say a court will allow a doctor with HIV and AIDS to remain in police custody for two more days to determine whether he knowingly spread HIV to over 150 people, mostly children, by using contaminated syringes.
A syringe exchange program facilitator and harm reduction specialist shares her story about advocating in Washington, DC.
A long-awaited inquiry opened Tuesday in Britain into how contaminated blood was used to treat thousands of people in the 1970s and '80s, killing at least 2,400.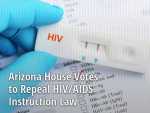 Arizona lawmakers on Wednesday took a major step toward repealing a 1991 law that bars HIV and AIDS instruction that "promotes a homosexual lifestyle," a move prompted by the filing of a lawsuit by LGBT groups.
A Honduran transgender migrant, whose 2018 death while in the custody of U.S. Immigration and Customs Enforcement sparked protests and calls for an investigation, died of a rare disorder that developed quickly due to AIDS, according to an autopsy.
LGBT groups sued Arizona last week, asking a federal judge to strike down a state law prohibiting HIV and AIDS instruction that "promotes a homosexual lifestyle."
Surgeons in Baltimore performed what's thought to be the world's first kidney transplant from a living donor with HIV, a milestone for patients with the AIDS virus who need a new organ.
Not long ago, being able to take a pill to prevent HIV seemed like a far-off dream. Now that dream is a reality, so why aren't more people taking this life-saving medication?