Customers are threatening to boycott the Equinox and SoulCycle fitness chains after reports that the chairman of their parent company will hold a fundraiser for President Donald Trump.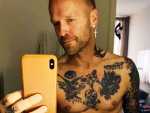 The reality fitness show "The Biggest Loser" is getting a reboot and TVLine reports that out trainer Bob Harper will be back to the series as a host.
Our go-to style influencer Alex Costa returns with his recommendations on how to look your best during your workout — and after.
The magic marketing number of 10,000 daily steps embraced by so many wearers of these devices — from Fitbits to Garmins to Samsungs to Apple Watches — may be about 2,500 steps more than necessary.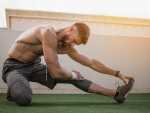 Oxygen-enhanced exercise is a scientifically proven phenomenon that experts believe benefits the body by reducing the physical stress of exercise. It accelerates recovery, helps people sleep better, boosts energy levels and improves metabolism.
After photos of Nick Jonas enjoying his summer while on a yacht in Miami went viral last week, some fans lost their minds over the "Jealous" singer's physique.
Democratic presidential candidate Amy Klobuchar has a new plan to help seniors that includes more support for people with Alzheimer's disease and their caregivers.
At the Tour de France, there are two types of eating. There's food for pure pleasure, consumed with gusto by those who follow the race. And there's food for fuel, gobbled hungrily on and off the saddle by the riders.
Many of us, aware of the benefits of exercise, try to stick to a routine, only to find our sneakers at the back of the closet when the weather doesn't co-operate, our routine is disrupted or we are short of time.
Today, part of yoga's appeal is that it continues to be seen as a mystical, ancient tradition. But research indicates that the practice of yoga has gone through some profound shifts.