Top Story
Eclectic is the best word to describe The 2019 Boston Pops' Spring season, which runs from May 8 to June 15 at Symphony Hall.
1 thru 10 of 3245 Stories
Boston, MA
Steven Maler, the artistic director of Commonwealth Shakespeare Company, long admired the work of playwright Naomi Wallace. With his upcoming production of her adaptation of the novel "Birdy," Maler got the opportunity to direct one of her plays.
Boston, MA
At the Lyric Stage, you can all but immerse yourself in Lillian Hellman's "The Little Foxes."
Julia Sweeney is as fresh and on-the-ball as ever.
Boston, MA
Want to laugh yourself silly? Catch "Spamilton" while you can.
There are twelve reasons to see "School of Rock," and they are the young actors who play the students that slacker Dewey Finn finds himself teaching in this musical adaptation of Richard Linklater's 2003 comedy.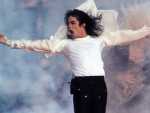 A stage musical about Michael Jackson will skip making its debut in Chicago and instead open on Broadway in summer 2020.
Boston, MA
Commonwealth Shakespeare Company (CSC) has added three performances to its highly anticipated upcoming production of "Birdy."
Boston, MA
Two American boys in the face of coming war; two battle-scarred men wrestling with the things they have seen. Naomi Wallace tells EDGE about adapting William Wharton's 1978 novel "Birdy" for the stage and exploring the nature of friendship.
Boston, MA
One of the nation's most adventurous opera companies, Odyssey Opera, continues its sixth season with the Boston premiere of "Paride ed Elena," written by Christoph Willibald Gluck in 1770 with a libretto by Ranieri de' Calzabigi.
Boston, MA
A plain conference room at the Seaport's District Hall becomes the stage for "Happy Hour," the comedy dance performance by Monica Bill Barnes & Company that upends gender roles while exploring office and personal relationships.
1 thru 10 of 3245 Stories